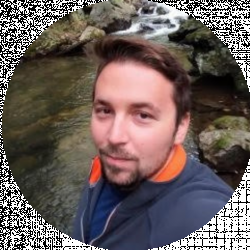 Latest posts by Coty Perry
(see all)
A boat without the best boating gear is like a ship without a captain. The truth is, boating can be fun and exciting only when you have the right gear to support you through the journey. But choosing the most important ones from a wide range of options and hundreds of brands can be quite challenging. So in this article, we will tell you all about the most important boating gears and the best ones to pick.
We have classified the products into different categories and shortlisted the best one based on their features and performance. Whether you're a novice sailor or a veteran with a passion for sailing, we have you covered with the best boating gear guide.
Let's get things underway.
Background
The history of boating dates back to the Egyptian and the Mesopotamian civilizations and even beyond. The Phoenicians had some of the greatest seafaring vessels in the ancient world. In the later years, the Romans, as well as the Vikings, formed their own navies.
While boating is an activity related to human society since prehistoric periods, the concept of recreational boating is quite new.
Also, recreational boating was once restricted to kings and the elite of society. But with the invention of the internal combustion engine and the development of the outboard motor, the concept of boating underwent a major change.
Since the 1960s, the boating industry has become one of the most popular forms of family sports. In 2019, the number of recreational boats registered in the US was 11.88 million.
Choosing Your Boating Gear
Starting the engine and sailing into the sunset sounds great. But for first-time boat owners, there's a lot to learn when it comes to choosing gear. Be it a cruising sailboat, bowrider, or motorboat, there are a few gears related to safety and convenience that every boat owner can benefit from.
While safety is the most important aspect, there are a few other gears that you should have in your boat. When you are out there on the water, it's important to be prepared for all eventualities. At the end of the day, you need to reach the shore safely.
Buying Guide for Best Boating Gear
Before moving to the buying guide, let's classify the boating gears into three categories based on their importance. We suggest that you maintain a checklist to ensure you have all the necessary items on board, before departure.
Other than that, make sure that you check the state and federal regulations regarding the essential items to carry in your boat.
The Must-Have Items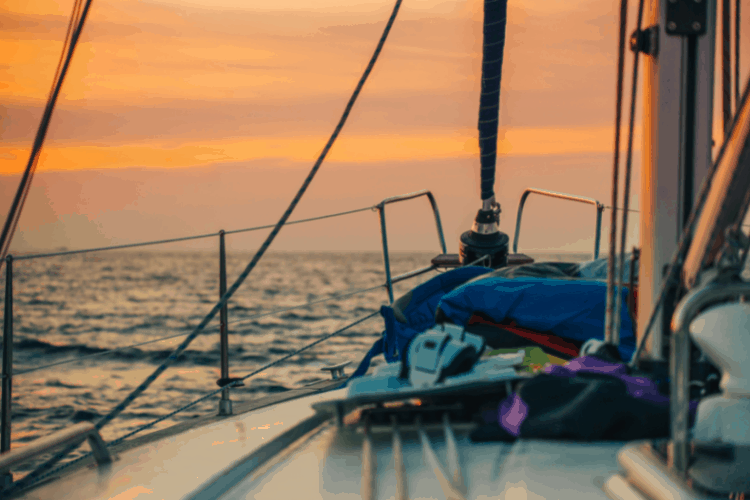 The must-have items are the essential gear related to health and safety. The fact is, when you are out there on the water, unexpected events may happen. Without these items, the safety and security of everyone on the boat will be at risk.
No matter the size of your boat, these gears should be kept ready for use. The following items are considered emergency gear.
Life jackets– High-quality life jackets approved by the U.S. Coast Guard are a must for every individual on the boat.
Throwable flotation devices– This is another essential safety gear to help any person who may have fallen in the water. A pair or more of these devices should be kept in any boat.
First aid kit– A fully equipped first-aid kit is another essential item. Besides, you need to have the necessary knowledge about using it during any medical emergency.
Visual signaling gear– These gear include flares or signals that can be used during the night as well as the day. These may include devices that emit smoke or aerial light flares.
Whistle– A waterproof whistle is necessary to signal for help during any emergency on the water
Fire extinguisher– All passengers on the boat should know how to use a fire extinguisher to tackle a fire.
Flashlight– A powerful waterproof flashlight and spare batteries will help you in the dark or in case the boat runs out of fuel. 
Rope– Extra rope is another important item that is necessary for towing the boat or as an additional dock line.
Useful Tools and Gadgets
One important thing about boating is staying prepared for all conditions. Who knows when Murphy's law might hit? So even when your boat is in perfect condition, you need to stay prepared. 
With the right tools fixing a few items and performing emergency maintenance can be much easier. So here are some of the most important tools you can pick.
A knife

Jumper/Booster cables

Battery terminal puller

PVC and tubing cutter

Magnetic retrieval Tools and Mirror

Crimping pliers

Hose Clamps

Moisture Meter
There are plenty of gadgets that can make life much easier for boat owners. Besides, these gadgets will also save your precious time and allow you some extra fun time with the family. Here are a few gadgets that we recommend.
A handheld GPS

VHF radio

A boat hook

A magnetic compass

Bilge pump

Foul weather gear

Anemometer

A solar charger

A waterproof dry-bag
Non-Essential Gear
These items aren't a part of the essential gear. But they can add a lot of ease and comfort to your life on a boat. Not to forget, using them can be fun too. In fact, there are quite a few practical options that come at a reasonable price.
Take a look at the novelty boating gears that we recommend.
A marine dry box to keep all your gear safe and dry

Cut-resistant gloves to protect our hands while working with tools

A floating keyring to prevent losing your keys in the water
A floating water mat for lounging beside your boat

USB hub for charging multiple gadgets at a time

A fishfinder is a cool gadget when fishing is your objective

A camping hammock to relax
How to Choose the Best Boating Gear?
The answer to this depends on the type of boating trips you're planning for. However, the must-have gear is essential no matter the type of boat or the nature of the journey. Quite simply, these are the items without which you shouldn't leave the dock. Other than that, when your cruising distance isn't far from the shore, a few basic gears are good enough.
Next, you need to consider the type of activity that you prefer. The type of gear you choose will depend on whether you love fishing, paddling, or scuba diving. While there are plenty of cool stuff to pick from, consider your requirements and budget. For new boat owners, it's best to start with the essential accessories and then move to the items required for fun and comfort.
While choosing the best boating gear, keep the following points in mind.
The must-have items should be of reliable quality so that you can depend on them during an emergency.

The shelf life should be long enough for storage.

Waterproof gears are always the best choice for boating.

Choose a product that offers the right balance between price and performance.

Make sure to keep the storage factor and the size of your boat in mind, before picking the best boating gear.
What is the Best Boating Gear?
The best boating gear is one that serves your purpose in the best possible manner. Once you have invested in a boat, take time to study the details and choose the right equipment that meets your needs. Ideally, they should offer the best quality at an affordable price. Other than that, the gear should be waterproof and light enough to float.
In fact, once you go through our list of essential boating gear, you may find a few items that you never thought of!
Must-Have Boating Gear: Our Top Picks
We have chosen the best options to help you pick the essential boating gear. Take a look.
NRS Vapor Kayak Lifejacket (PFD)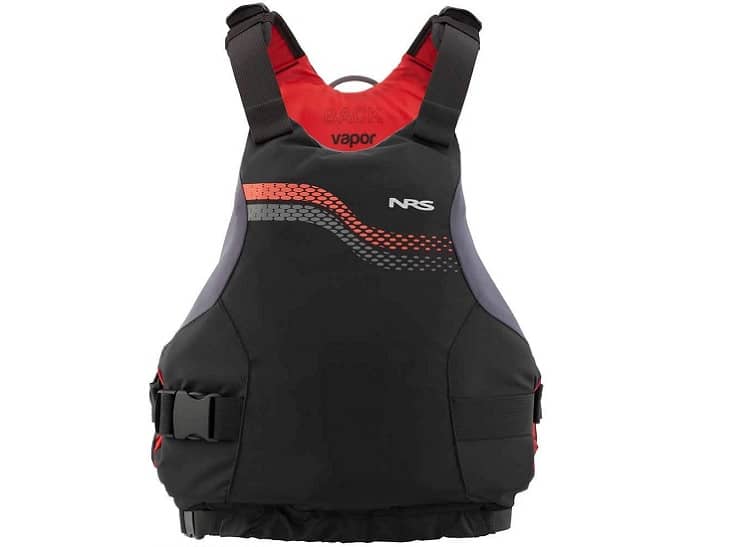 The NRS Vapor is a Type II PFD that is USCG approved. The urethane-coated ripstop nylon material is ultralight, comfortable, and easy to use. At the same time, it comes with excellent durability. The NRS Vapor comes with a side entry system, so you're free from a zipper. The design also offers good mobility for the arms. The versatility makes it ideal for use on a speedboat or while paddling a SUP.
Pros
Affordable price tag

Adjustable and secure straps

Three separate internal flotation pads

Unisex design

Comes in three different sizes
Cons
Best Marine Water Rescue Throw Bag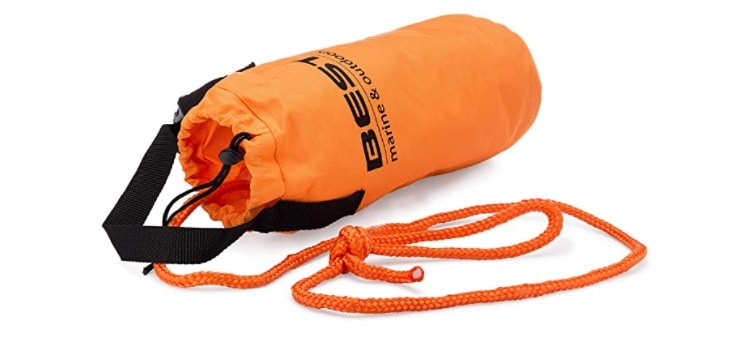 This emergency throw bag comes in orange color and has 70 feet of rope attached to it. Also, with a weight of 1.5lbs, it's easy to throw accurately. The high-quality nylon material has a flotation insert to prevent sinking even in turbulent waters.
The product is built to last. So storing it in the boat isn't an issue. The low price tag is another point that makes it a great choice. Just make sure that you practice throwing it on dry land to get the feel.
Pros
The eight is perfectly balanced

70-foot rope with 1,500-pound tensile strength

Compact dimensions

Orange color for easy visibility

Good for all weather conditions
Cons
The holding end is poorly tied

Not the best in windy conditions
Surviveware Large Waterproof First Aid Kit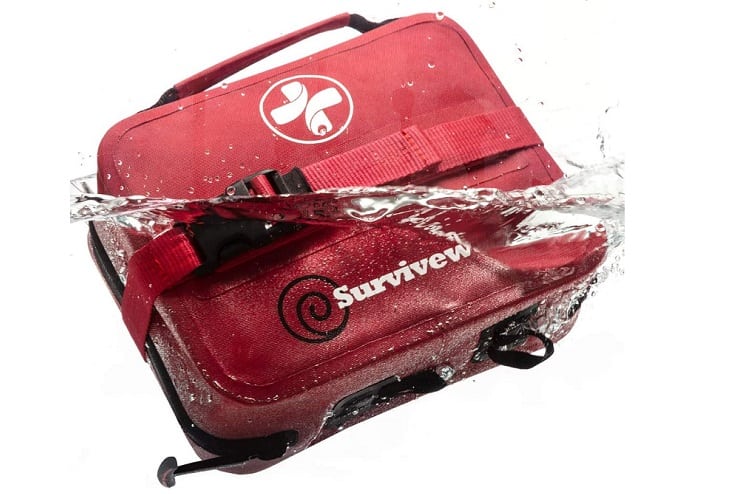 This compact first aid kit is ready for marine adventures. It's packed with all the necessary first aid supplies along with survival gear like emergency blankets, and an emergency whistle. It's available in two sizes- large and small.
Other than that, the 600D TPU outer material is IPX7 rated and offers excellent durability. There are high-quality zippers that are airtight and stormproof. It has welded seams that add to the overall durability. The D-rings make it easy to secure or hang as required.
Pros
Includes all necessary first aid items

Durable and waterproof

Labeled compartments

MOLLE-compatible system

FSA and HSA approved kit
Cons
OrionMarine Signal Kit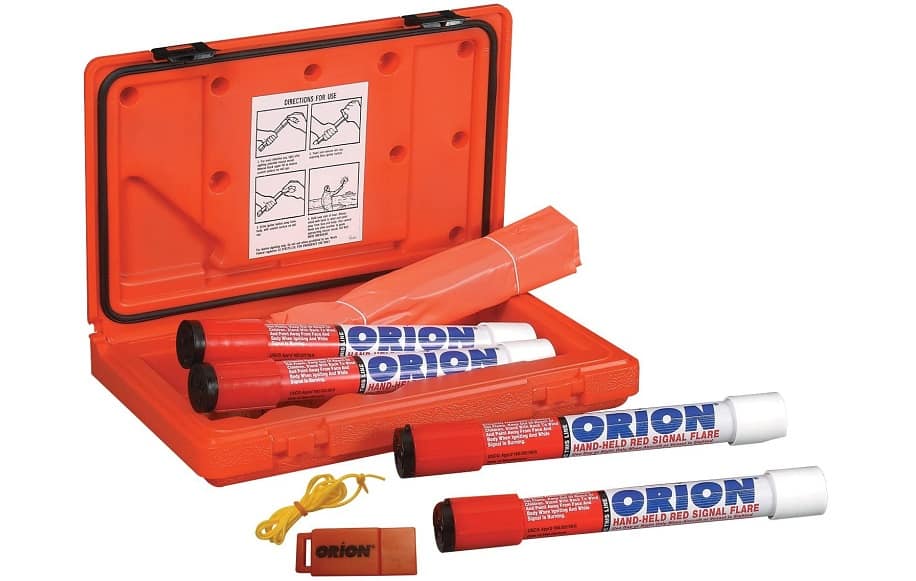 This signal kit comes with 4 pieces of USCG-approved handheld signals. The signals are red in color and can be used during the night and day. The flares are easy to use and considering the price tag, it offers great value. The average runtime of each flare is approximately 3 minutes.
The case is waterproof and being lightweight, it floats in water. The kit also includes a SOLAS-approved safety whistle and a USCG-approved distress flag. In addition, it comes with a return warranty in case you face any issue with the product.
Pros
Reliable flares

Safe for handheld use

A durable case

Expiration dates marked
Cons
Not a compact case

The runtime of flares could have been longer
FIRST ALERT Fire Extinguisher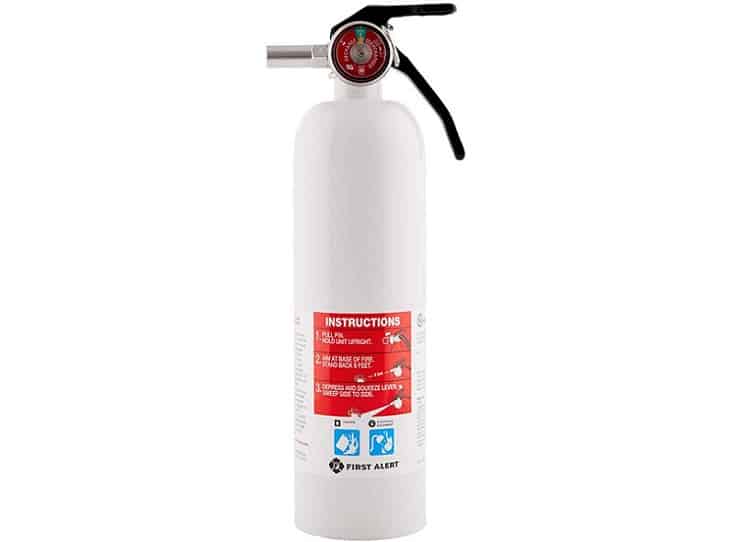 This is a fire extinguisher with a UL rating of 5-B: C. It's effective against regular fires, as well as flammable liquids, and electrical fires. The aluminum casing is light in weight and the commercial-grade metal valve offers reliable performance.
The unit also comes with a 10-year warranty which makes it perfect as long-term safety gear. It also includes a corrosion-resistant and color-coded metal gauze. The product is rechargeable, but to be honest, it'll be more economical to buy a new one.
Pros
Works on all types of fire

Easy to use

Long shelf life

Low price tag

Compact and lightweight
Cons
Not the best choice for freezing temperatures

No hardware for mounting included
ZOHI 15L LED Super Bright Flashlight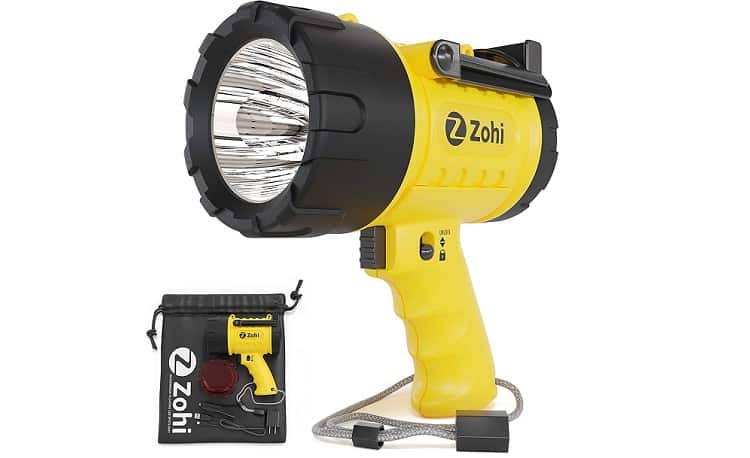 This super bright spotlight delivers 1500 lumen of maximum brightness that can reach over 500 yards. There are five different modes of operation including a strobe and SOS mode. The construction is ultra-durable and drop-resistant.
More importantly, it comes with an IP67 waterproof rating. In case you drop it in the water, no worries! It'll float. The 4400MaH batteries can be charged by the supplied USB cable. A 1000 lumen variant is also available.
Pros
Powerful LEDs

Heavy-duty design

Ergonomic grip

ABS shell with rubber bumpers

Comes with a wall charger
Cons
Useful Tools and Gadgets
Next, we take a look at some of the best tools and gadgets you can pick for any emergency repair or maintenance.
Havalon Piranta-Edge Blaze Knife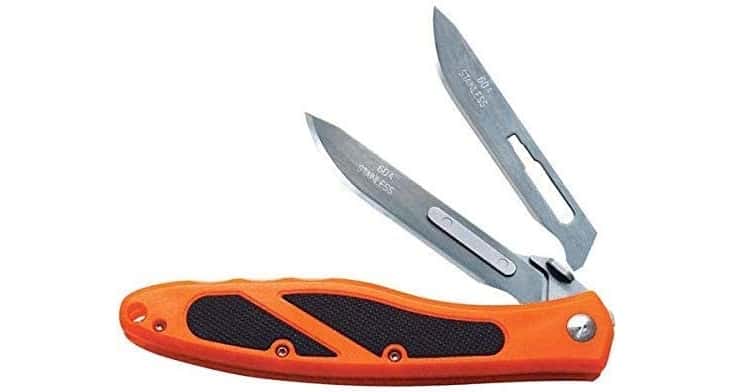 A knife is one tool that's a must-have in any boat. This product from Havalon offers a sharp stainless steel blade that's 7.25 inches in length and foldable. The clip point blade is super sharp and the ergonomic design makes it easy to use.
The best part is, it comes with 12 additional blades for replacement. The open-back design also makes the blades easy to clean. Considering the price, this is a product that offers solid value.
Pros
Military-grade polymer handle

Quick blade change technology

Durable nylon holster

Pocket clip attached
Cons
Blade changing can be tricky
TOPDC Jumper Cables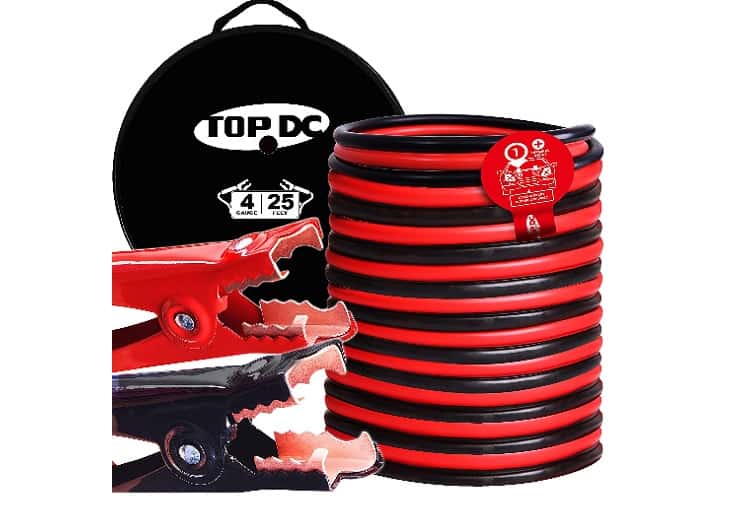 These high-quality cables are made from copper-coated aluminum to offer superior conductivity and durability. They can be used even in extremely low temperatures without a problem. The clamps are protected from corrosion and have superior-grade springs that offer a strong bite.
The 4 gauge cables are 25 feet in length and designed for heavy-duty use. The tangle-free design makes storing the cables easy. A carry bag is also provided for storage. Lastly, the cables come with a 5-year warranty.
Pros
Designed as per SAE standards

Performs well in extreme temperatures

Step guide for new users

Easy to use

Affordable price
Cons
The carry bag is not of the best quality
Wire Crimp Tool by Wirefy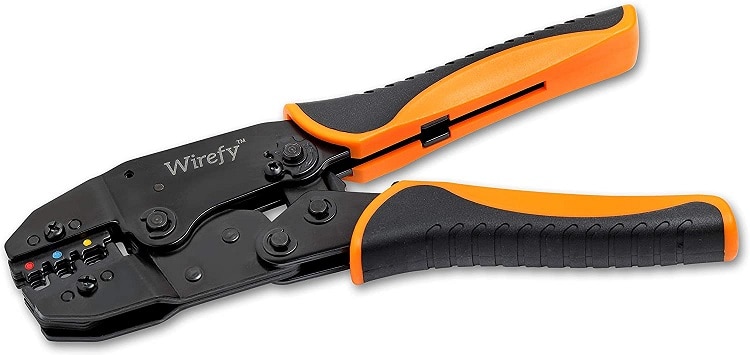 This professional-grade crimping tool comes with a superior ratcheting mechanism that delivers a powerful crimping action. There's a star wheel that can be used to adjust the crimping height. This allows you to vary the pressure depending on your requirement.
The handles are cushioned and the ergonomic grip ensures a non-slip action. A quick-release lever makes it easy to release the jaws. All these features make this tool perfect for one-handed operation.
Pros
Designed as per SAE standards

Consistent and uniform crimping action

Leaves no sharp edges

Affordable price
Cons
The carry bag is not of the best quality
OTUAYAUTO Battery Terminal Puller
This is an effective tool for changing the battery terminals during emergency repairs. Besides, it also acts as a wiper arm puller. The knurled cones offer an easy grip and make it easy to pull. With 28 mm of maximum jaw opening, the battery clamp can be removed easily without damaging the post.
The metallic finish ensures durability and the lightweight built makes it easy to use. It's also useful to remove an old washer or a bolt that's fastened to a nut.
Pros
Easy to use

Lightweight design

Affordable price

Durable carbon steel material
Cons
The handle design could be better
Garmin GPSMAP 78S Marine GPS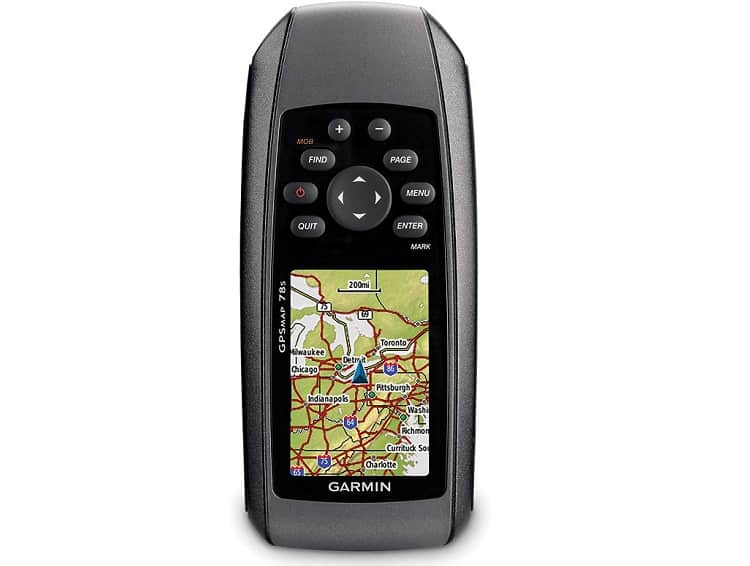 This is a high-quality GPS from Garmin with a 2.6-inch TFT LCD screen. It has a  3-axis tilt-compensated electronic compass and a barometric altimeter as well. The WAAS-enabled GPS receiver is highly accurate and also allows you to share your location wirelessly.
Besides, the device is IPX7 rated and also floats in water, making it great for marine use. It also supports a microSD card that can be used to load detailed marine maps.
Pros
Great accuracy

In-built worldwide base map

A crisp color display

Molded rubber body for easy gripping
Cons
Star Brite Boat Hook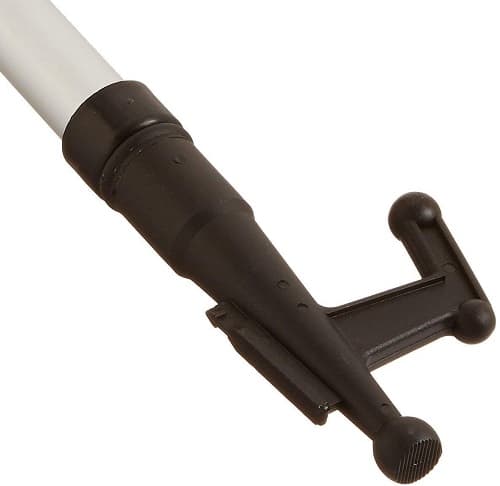 This is one device that makes the whole process of docking and undocking easier. The telescopic pole of this hook can be extended between 4 feet to 8 feet. With a glass-reinforced nylon build, the hook is unbreakable. The aluminum pole structure is lightweight but sturdy enough for pushing and pulling.
This marine-grade pole has a fast-locking cam that keeps it steady. Lastly, it also floats in water. Star brite also offers a 100% customer satisfaction guarantee with the product.
Pros
Durable build quality

Lightweight design

Fast locking for custom length adjustment
Cons
Bends at extreme lengths.
MAXZONE Automatic Boat Bilge Water Pump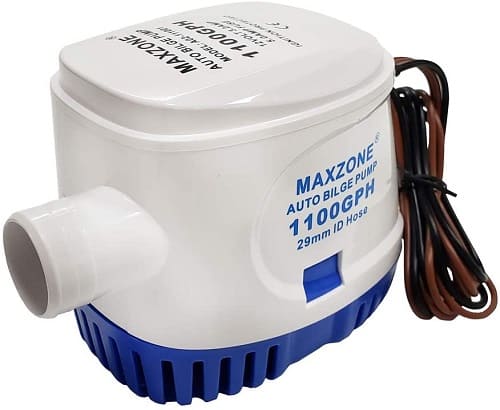 With a high flow rate of 1100GPH and a head of 3 meters, this is a powerful bilge water pump for handling emergencies. It comes with a built-in float switch and the reed sensor system makes it ready for automatic operation.
A long-life motor and a stainless steel shaft ensure durability. Also, it has ignition protection for safe operation and the operation is vibration-free. Overall, apart from delivering reliable performance, it offers great dollar value.
Pros
An efficient performer

Compact design

Anti-airlock protection

Low power consumption
Cons
The noise levels are high

The head could be better
Non-Essential Gear
There is a wide range of fun or utility gear that you can pick to make your boating trip more comfortable. Take a look at our top two choices in this category.
Anker 4-Port USB Wall Charger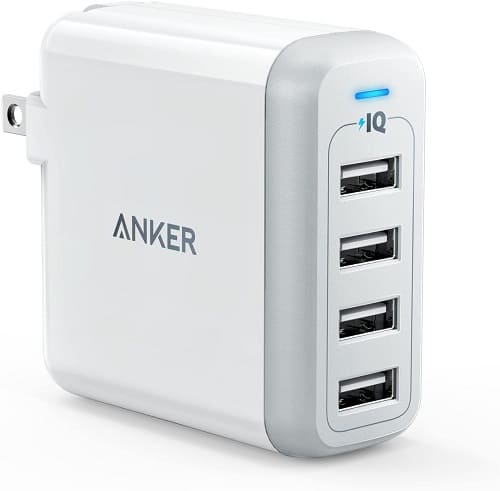 This super-compact and travel-ready device is a great choice for a boat. It has PowerIQ and VoltageBoost features that offer powerful and ultrafast charging. The 4 ports can charge multiple devices at the same speed. With 2.4 amps per port, it's effective for most devices.
Other than that, there's the MultiProtect safety system from Anker to ensure total safety for all connected devices. The compact design comes with a foldable plug.
Pros
Powerful charging system

Excellent portability

Anti-airlock protection

Complete protection
Cons
Doesn't support Qualcomm quick charge
Outroad Water Floating Mat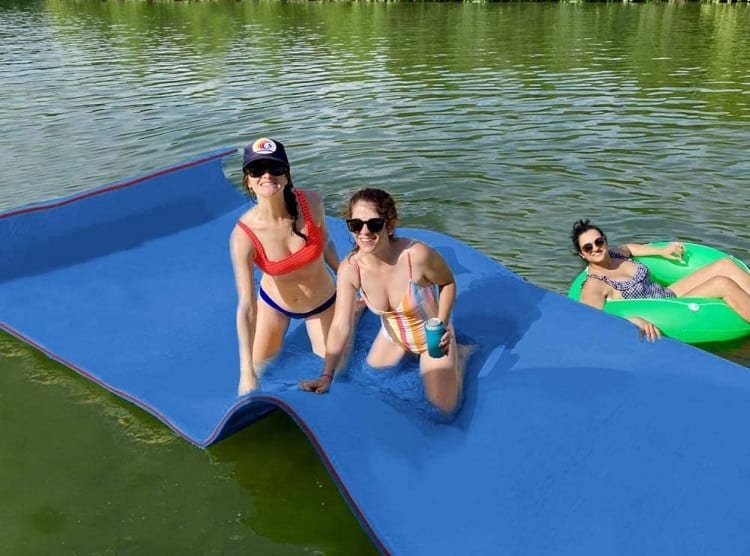 This floating pad is great for fun with the family as it can support 550lbs of weight. The XPE foam doesn't decompose with use and lasts long. It's also odorless and prevents bacterial growth. The design has a mesh layer compressed between two foam layers. This reduces the chance of tears and punctures.
The mat is also available in multiple sizes and two different colors. The largest size can hold 1320 lbs of load and is good for 5 to 6 people.
Pros
Top-grade material

Long-lasting quality

Non-toxic polyethylene foam

Easy to clean
Cons
Safety Tips for Boat Accessories
No matter the type of gear you choose, there are a few safety tips that you need to be aware of. Here are some of the foremost safety aspects you need to keep in mind.
Always follow the manufacturer's instructions while using a gadget.

Drinking and boating can be a federal crime and can seriously jeopardize your safety.

Always check the weather before starting your trip

Don't overload the boat in any way

Take a

boating safety course

Get your boat checked for fumes
List of Top Recommendations
Now that we have listed out the best floating gear to pick, it's time to pick the top choices. These are the products that you can pick for your next boat trip without a second thought.
NRS Vapor Kayak Lifejacket (PFD)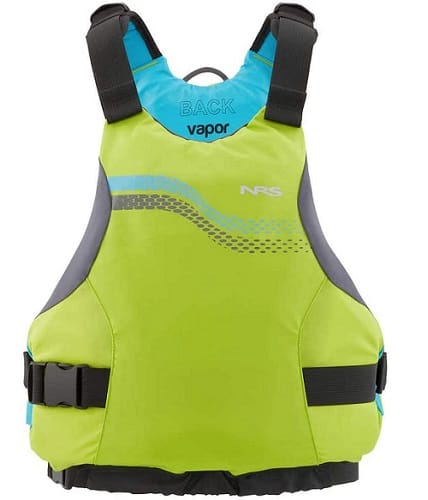 This is one essential safety gear that impressed us in terms of quality and the excellent price to performance ratio it offers. It's a USCG-approved Type III lifejacket that can also be used as a PFD. The ultralight design makes it extremely comfortable and a great choice for kayaking, surfing, or paddling.
Moreover, the design makes it very easy to use and you have three sizes to pick from. Considering the overall features and the versatility, it stays at the first spot in our top recommended products.
ZOHI 15L LED Super Bright Flashlight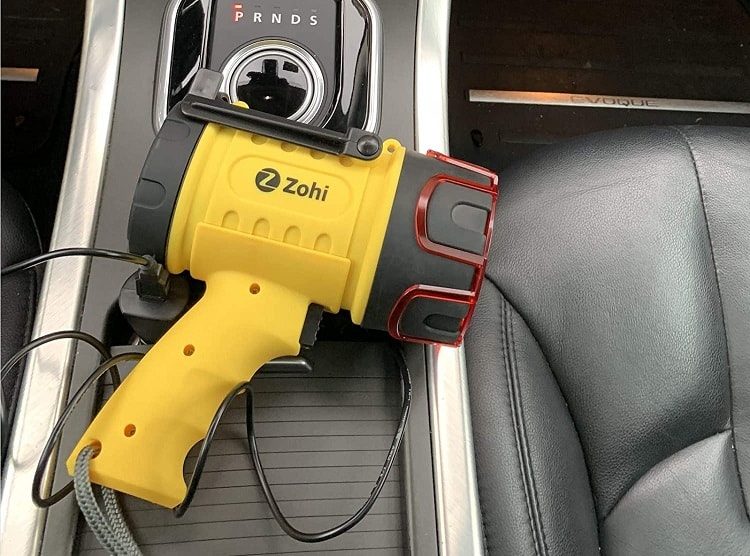 This multi-purpose LED light combines excellent performance with top-notch durability. 1500 lumen is bright enough for pitch-black nights in all types of weather. On top of that, there's an excellent ergonomic grip and a kickstand for hands-free operation. That makes it a great choice for performing minor repair works in the boat. 
Also, the rugged build and an IP67 rating make it perfect for marine use. We wholeheartedly recommend it for your next boating trip.
Garmin GPSMAP 78S Marine GPS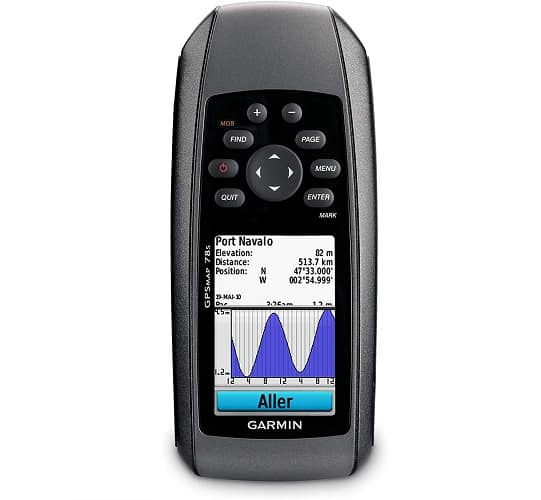 This super-accurate and rugged GPS is a must-have for all boating enthusiasts. With this GPS, it's easy to plot barometric pressure over time. That allows you to turn the corner in case the weather changes suddenly. The highly sensitive GPS receiver will also pinpoint your coordinates with high accuracy.
Besides adding marine maps, you can also use the device for satellite imagery. All in all, this GPS comes with Garmin reliability and is great for charting your course through the blue waters.
FAQs
Question: What are the best boat accessories?
Answer: We have classified the various boat accessories into three main categories. These are the essential safety gear, useful gear, and non-essential gear.
Question: What safety gear do I need for a boat?
Answer: The most important safety gears include a personal flotation device (PFD), first aid kit, visual signaling gear, fire extinguisher, and rope.
Question: What is the best all-around boat?
Answer: For first-time buyers, it's always best to keep things simple. It needs time and patience to learn about handling a big power cruiser. When you're looking for a versatile performance, a bowrider or a deck boat can be a good choice.
Question: Do I need a fire extinguisher in my boat?
Answer: As per Coast Guard rules, all boats less than 26 feet in length should have one B-1 marine fire extinguisher in them. Boats between 26 to 40 feet in length should have at least two fire extinguishers.
Question: How many flares are required on a boat?
Answer: As per the rules, a minimum of three handheld red flares must be carried. All flares must be less than 42 months of age.
Conclusion
When you want to make the best out of your boating vacation, you need the best gear to support you. Our team of experts went through a wide variety of choices and picked the best boating gear for your use. 
Among all the products we chose the NRS Vapor Kayak Lifejacket stands out as the best choice. It's an easy-to-use and affordable life-saving gear that's a must in every boat.
We hope you'll find this article useful for picking the best gear from a wide range of options. So before you gather all hands on the deck, make sure that you're ready with all that you need.