Do you dream of owning a motorboat? Motorboats are great for fishing, water sports, adventure, and fun. They are also referred to as speedboats and powerboats and come in different shapes and sizes. There are different types of motorboats today. This article has all the different motor boat types explained as well as their advantages and disadvantages. Read on to find your dream motorboat. 
Types of Motor Boats
Bowrider Motor Boats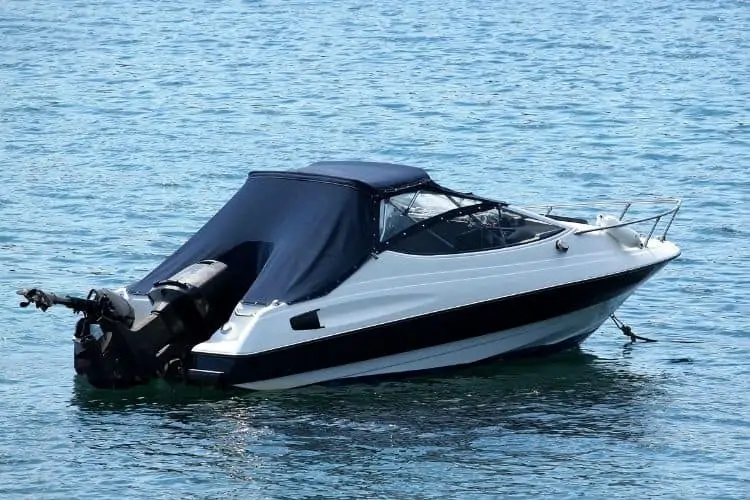 Bowriders are a perfect choice for beginners and those with family. The open bow area makes room for extra seats in the helm and can hold more than 8 passengers. The boat is about 17-30 inches in length. The V-shaped hull offers smooth rides, whether on inland waters or coastal waters.
The boat can be powered by outboard engines or stern drive and can be used for water sports or fishing.
Pros
Bowriders can be used for water sports, entertaining, fishing, and entertainment.

It can fit up to 9 passengers.

It can be powered by a sterndrive, jet propulsion, inboard, or outboard engines.
Cons
The motorboat looks crammed with maximum passengers on board.
Cabin Cruisers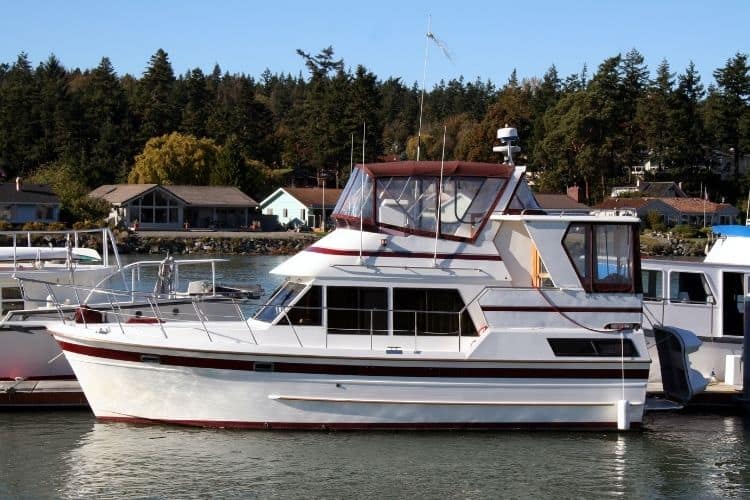 Powerboats that have sleeping accommodations onboard are referred to as cabin cruisers. They are ideal for relaxed cruises as they include modern comforts like air conditioners, heaters, and power generators.
These cruiser boats have a deep V-bottom, shaft drive mechanism, and rudder steering. The cruiser is mainly used on salty, coastal waters and can be propelled with pod drive, sterndrive, outboard, and inboard motors.
Pros
The motorboat is great for day and night cruising.

It has a seating capacity of 10 people.

The cruiser offers luxury and accommodation.
Cons
They are expensive to buy and maintain.
Center Console Powerboats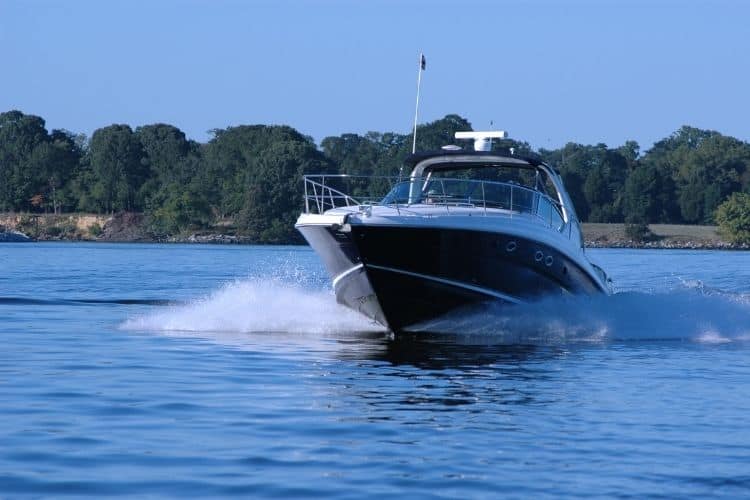 The center console gets its name from the fact that the helm is fitted in the console found at the boat's center. It lacks a foredeck and cabin. The motor boat's design makes it possible for anglers to walk from the bow to the stern without stepping on the gunwales. This 13-45'' boat uses outboard motors to cruise. 
Center consoles are great for sports fishing. They work perfectly in harsh offshore waterways where there are plenty of schools of fish. The deck in center consoles has powerful insulation to ice the fish storage. Also, the boat can hold fish lockers, outriggers, gunwale rod holders, and bait wells.
Pros
Center consoles can be used for fresh and saltwater fishing, cruising, and water sports.

They have better access to water.

They are easy to maintain.
Cons
It lacks protection from the elements.
Convertible Motor Boats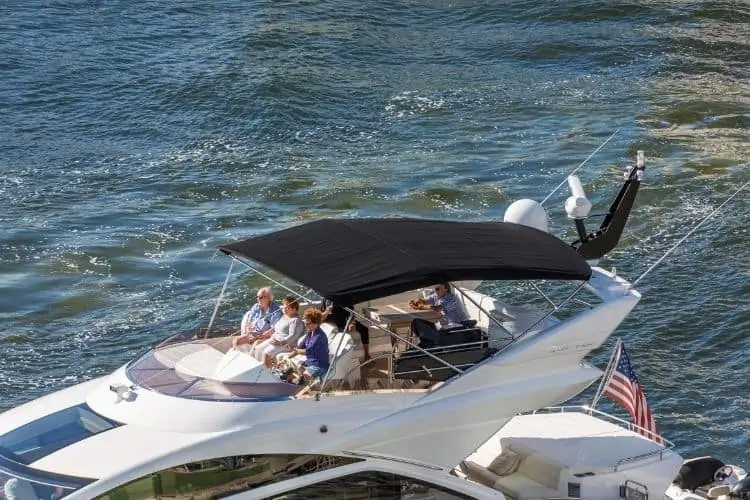 Convertible motor boats are great for fishing and weekend cruising. This large-sized boat has a large cabin, a flybridge for running the boat, an entertaining area for passengers, and an advantage point for spotting fish grounds.
Pros
They have large cabins.

The height of the flybridge elevates the captain to spot fish-grounds easily.

They are ideal for offshore fishing.
Cons
They are easily accessible, like express fishing boats.
Deck Boats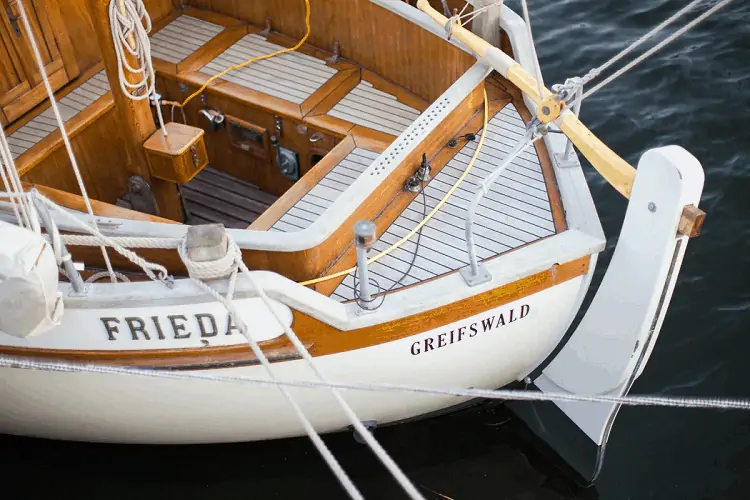 Deck boats are 25-35 ft. long and are mainly made of fiberglass or aluminum. They have better performance and space compared to pontoon boats since they have a V-shaped hull. The open deck available on the boat provides plenty of seating space for passengers. They, however, have no space for accommodation below the deck.
Deck boats are either powered by stern drive, jet drive, or outboard engines. The boat is mainly used for recreation activities such as water sports and swimming.
Pros
They are perfect for families and parties.

They have more capabilities and amenities than bowriders.

They can hold up to 14 people.
Cons
They are not fast.

They are less spacious compared to pontoons.
Bowrider Boats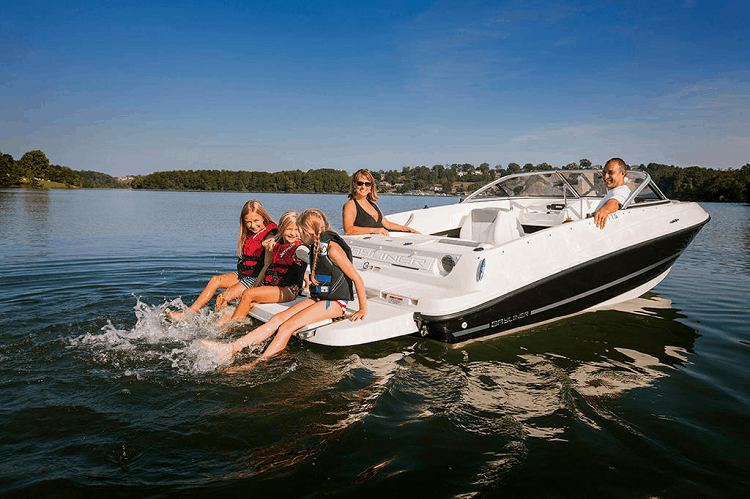 This boat is also called a quintessential family boat. They have spacious rooms for more than eight passengers on the cockpit, helm, and bow cockpit. These boats also offer comfort and leisure through the swim platform.
Bowriders have a V-shaped bottom that can cruise through different weather conditions. Although the bowrider offers splendid rides using the sterndrive power, the demand to use outboard engines is on demand. 
Pros
They are versatile and can be used for fishing, watersports, and entertaining.

Bowriders are affordable.

Passengers can sit in the front and back.

They are easy to drive.
Cons
It is not great for overnight cruising.

It has narrow and cramped seating at the front.
Dinghy Boats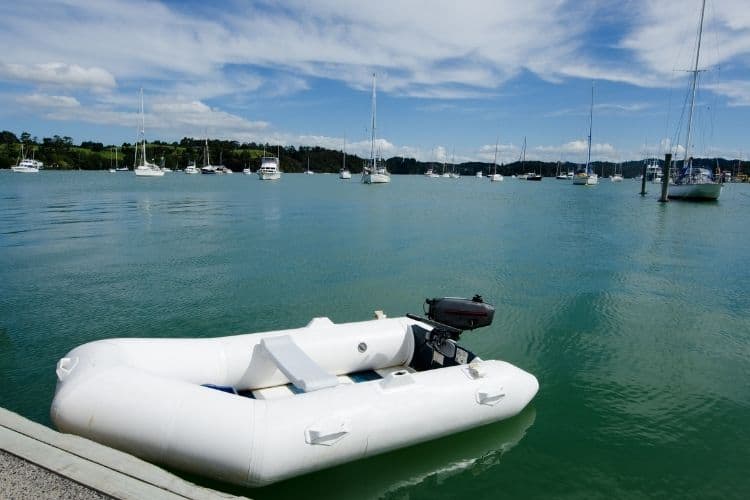 Dinghy boats can be hard-sided or inflatable. Although oars and sails powered them in the past, dinghy boars are now powered by small outboard motors.
They are often used for transporting passengers and their personal effects to and from shore when a mothership cannot get onshore. The motorboats are also used for camping expeditions and fishing.
Pros
Inflatable dinghy boats are easy to store.

They are extremely lightweight.

They are stable and durable.
Cons
Soft inflatable dinghy boats can flip you in water on impact.
Express Cruiser Boats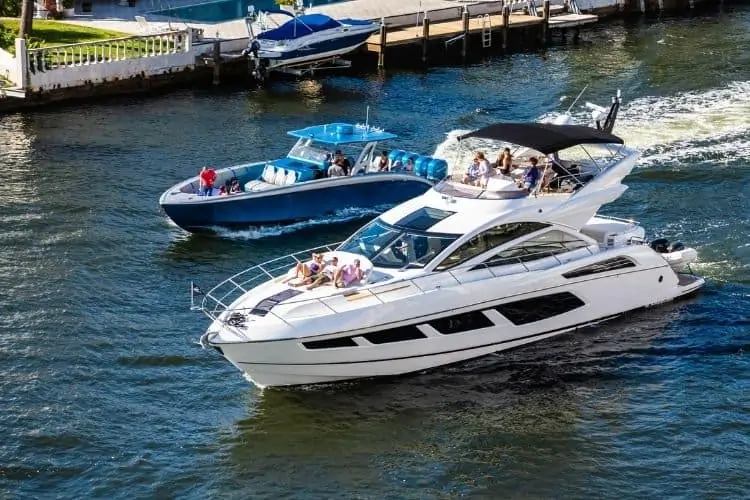 Express boats have large cockpits where guests get entertained both indoors and outdoors. The helm is slightly elevated and tucked up by the boat's windscreen. Besides, these 30-50-foot-long cruisers have more outdoor space and multiple cabins.
In terms of cruising, these motorboats can achieve speeds of 25-30 knots. They can be powered by pod drives, stern drives, or twin engines.
Pros
Express cruiser boats are great for sightseeing.

They have more outdoor space.

They have fast speeds.
Cons
They consume a lot of fuel.

They are pricey.
High-Performance Motor Boats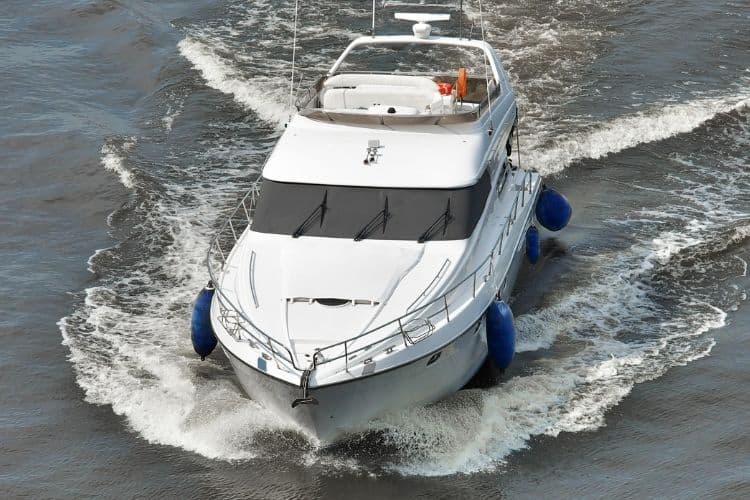 As the name suggests, these motorboats are designed for speed and performance. Their high power to weight ratio, steep deadrise, and narrow beam help the boat perform on the water. High-performance boats are also referred to as go-fast boats and muscle boats.
These go-fast motorboats are powered by stern drives, high horsepower outboards, or surface drives. With 25-60 ft. length, these boats are light, strong, fast, and ideal for fast cruising. 
Pros
They can hold up to 6 passengers in the cockpit.

They are built for racing.
Cons
Personal Watercraft Boat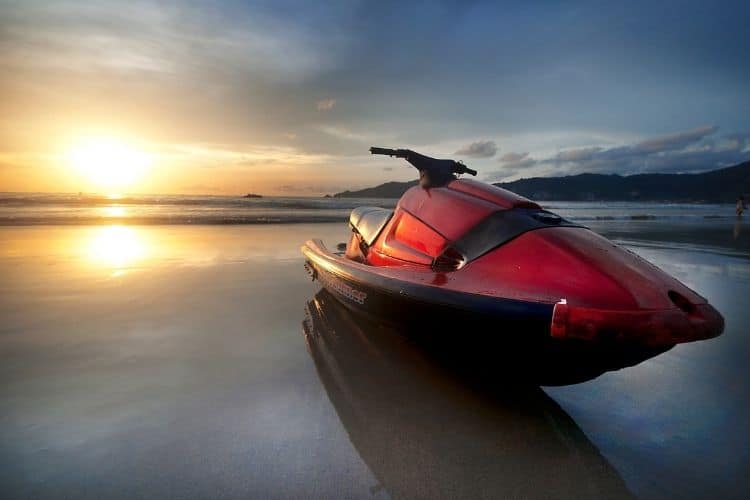 Personal watercraft are designed for fun, pleasure, and adventure. These boats are also referred to as jet skis and water scooters. With them, one can explore the waters or engage in water sports. Personal watercraft are either sit-downs or stand-ups. Sit-down s can hold two or more passengers, while stand-ups can only hold one rider. 
Pros
They are smaller and easier to maneuver

They are perfect for water sports and adventure.

Servicing them is easy, and they are more stable on the water.
Cons
You need safety gear when riding a personal watercraft powerboat.
Houseboats
Houseboats are also known as floating houses as they have dining areas, bedrooms, and kitchens. These boats are ideal for families, entertaining, recreation, cruising, or enjoying water sports. They come in different shapes and sizes and mostly measure 25 ft. in length to 150 ft. 
Houseboats have broad flooring and modern amenities to offer luxury. These boats are motorized and are incapable of working on their power.
Pros
Houseboats can also be used as living houses.

You have vacation activities throughout the year. 

Fishing takes place anytime.
Cons
If you live on a houseboat, you have to join the homeowner's association. 
Inflatable Boats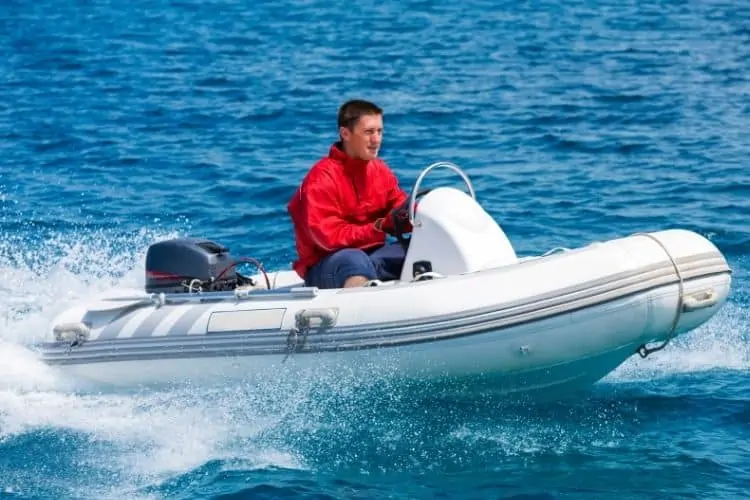 These boats have inflatable tubes on the sides for fast and easy inflation and deflation. They also have flexible or rigid floors, depending on their size. Measuring 6-14'', inflatable boats are ideal for beginners.
The common motors used in inflatables are outboard motors as they can be mounted on the rigid transom.
Pros
They are lightweight when deflated, making them easy to transport.

They are good for beginners.
Cons
They are not as stable as other powerboats. 
Jet Boats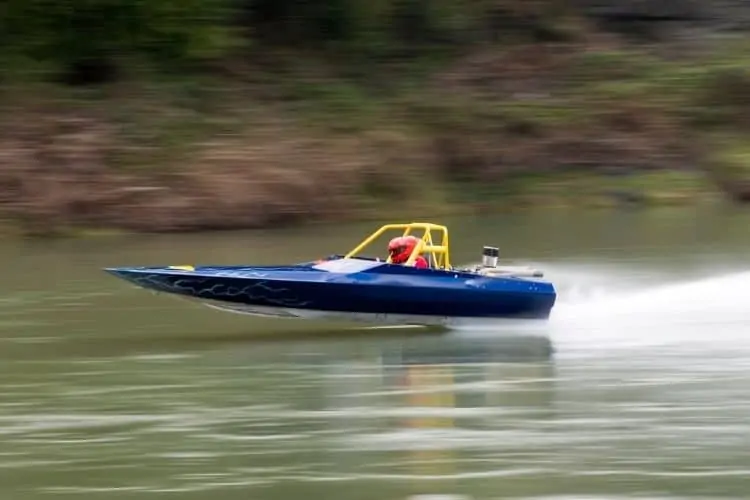 These are run by single or several jet drives. They are mostly used in shallow waters and water sports because of their small size. Jet boats are highly maneuverable too.
Pros
It has quick turning capability and acceleration.

They can achieve top speeds.
Cons
They lack an exterior propeller.
Pilothouse Boats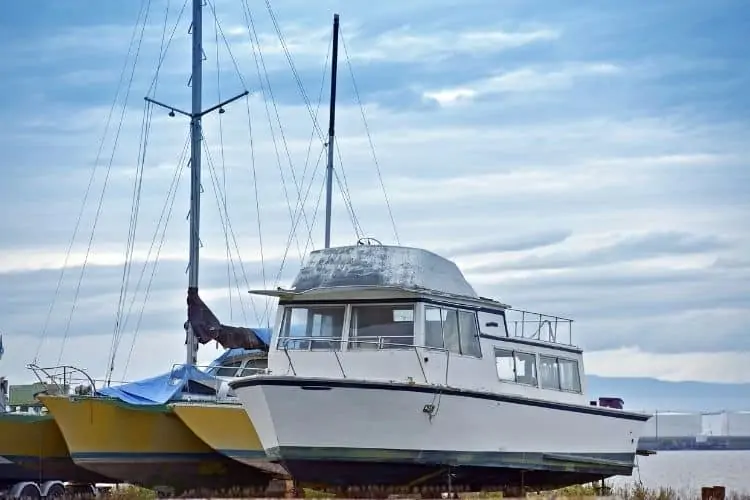 Designed to ride rougher seas, the pilothouse boats are fully enclosed to keep the helmsman dry. They are great for cruising and fishing. These boats have a berth and head and are 20-35 ft. in length. 
The pilothouse boats can be powered by inboards, outboards, and stern drives.
Pros
The helmsman stays high and dry even in rough sea conditions.

It has reduced wind and engine noise.

Mounting accessories on a pilothouse motorboat is easy. 
Cons
It can be hot and stuffy if the boat does not have an air-conditioner. 
Pontoon Boats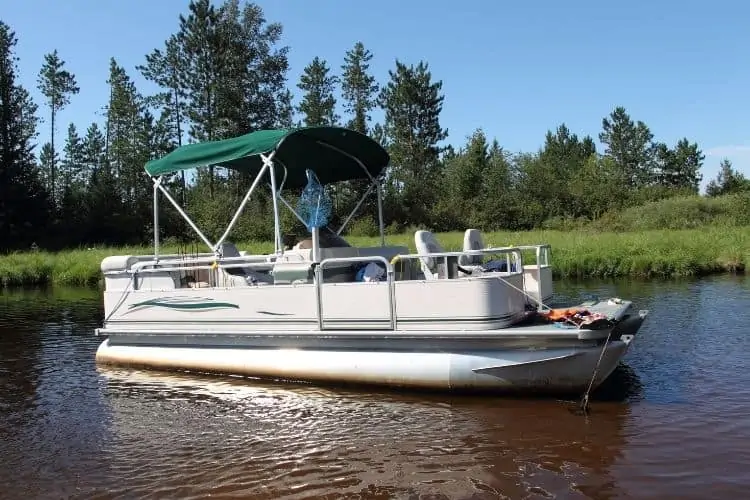 Mainly used in small water bodies, rivers, and inland lakes, pontoon boats are ideal for water sports, fishing, and cruising. They are available in 15-30 ft. length, have shallow drafts, and are highly stable. They also support a broad platform with the multiple aluminum pontoons fitted. These boats have flat decks and a fence for tour groups.
Sterndrives or outboard motors often power pontoon boats.
Pros
They are comfortable and have great speeds. 

They can be used for fishing and water sports. 

They offer safety.
Cons
They are not ideal for rough waters.
Power Catamaran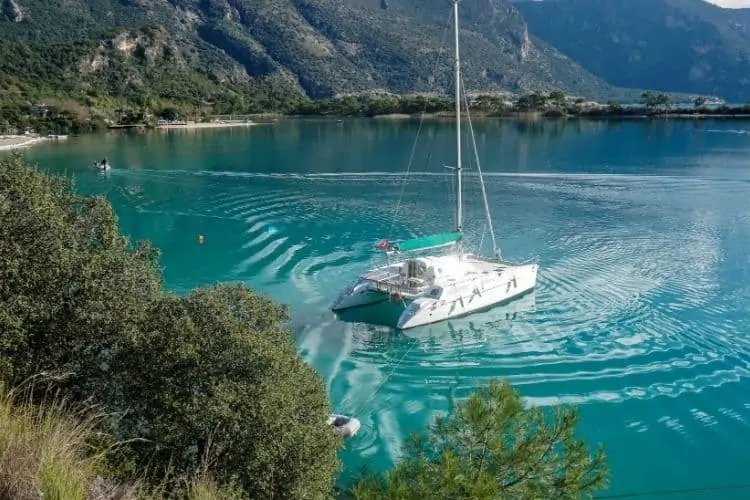 Power catamarans are dual hull boats that offshore fishers mainly use. Not only are they rugged, but they also offer stable rides. Furthermore, they can achieve fast speeds and consume less fuel compared to mono-hulls. They also have higher displacement, less hull volume, and shallow drafts.
Power catamaran boats have lengths of 25-40 ft. They are excellent for leisure and fishing. These boats use sails and engines, making them a crossover powerboat.
Pros
They have more space than monohulls.

They are more stable on waves.

Dual hulls are faster than monohulls.
Cons
They are more expensive than yachts.
Cuddy Cabins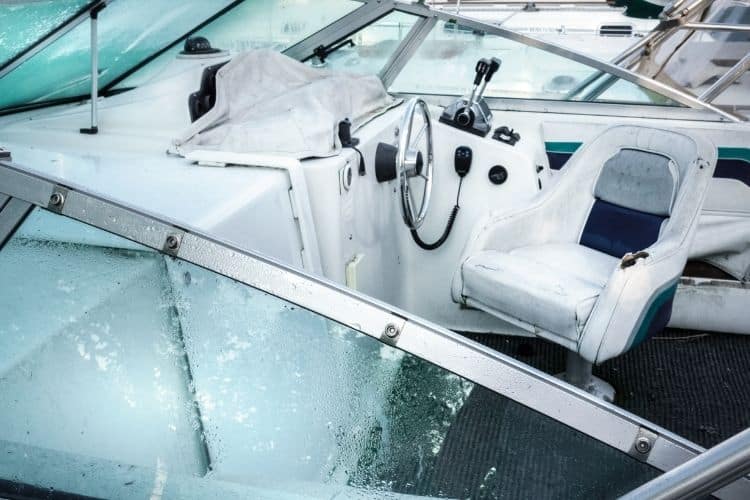 Cuddy cabin is a family-friendly powerboat. It can be used for sailing, fishing, leisure, and yachting. With a closed deck on the boat's bow, the cuddy cabin is easy to navigate and has ample storage space. In terms of materials used, these boats are usually made of aluminum and fiberglass with a length of not less than 475 meters. 
Pros
They provide a dynamic cruising experience.

They are trailer-able and can cruise different waters.

They have sleeping space for day naps and nights.
Cons
Runabout Motor Boats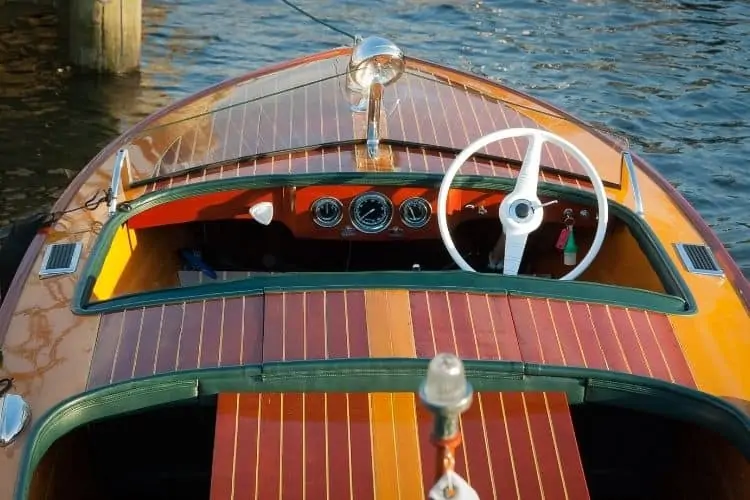 Small motorboats between 14-24 ft. in length are known as runabouts. They can be used for water sports, cruising, or fishing; runabouts can be powered by a sterndrive engine or an outboard motor. The open boat has a steering wheel behind a windscreen as well as forward controls.
Runabout motorboats can accommodate up to eight people.
Pros
They are inexpensive.

They are low-maintenance.

Runabout speedboats are versatile.
Cons
They have limited fuel capacity, thus limiting the travel range.
Utility Boats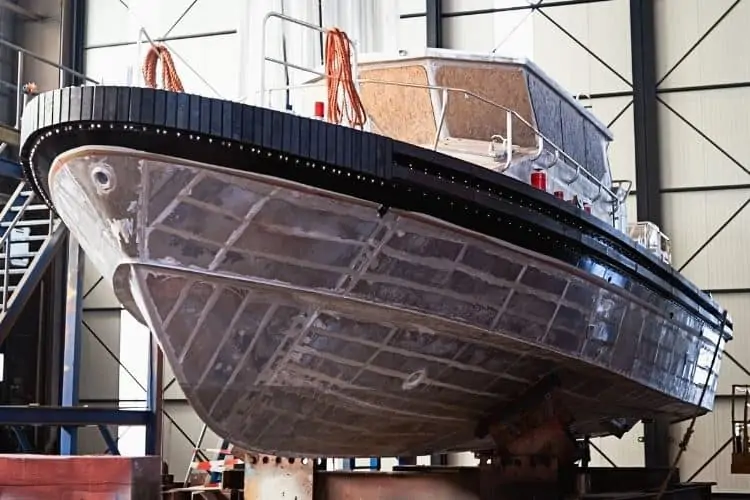 Designed for tough use, utility boats are mainly powered by outboard motors. They are generally made of aluminum or fiberglass and are 12-20 ft. The boats can either be used as workboats or fishing vessels. 
Pros
They are ideal for novice boaters

They are inexpensive to maintain.
Cons
Aluminum utility boats are noisy at high speeds.
Walkarounds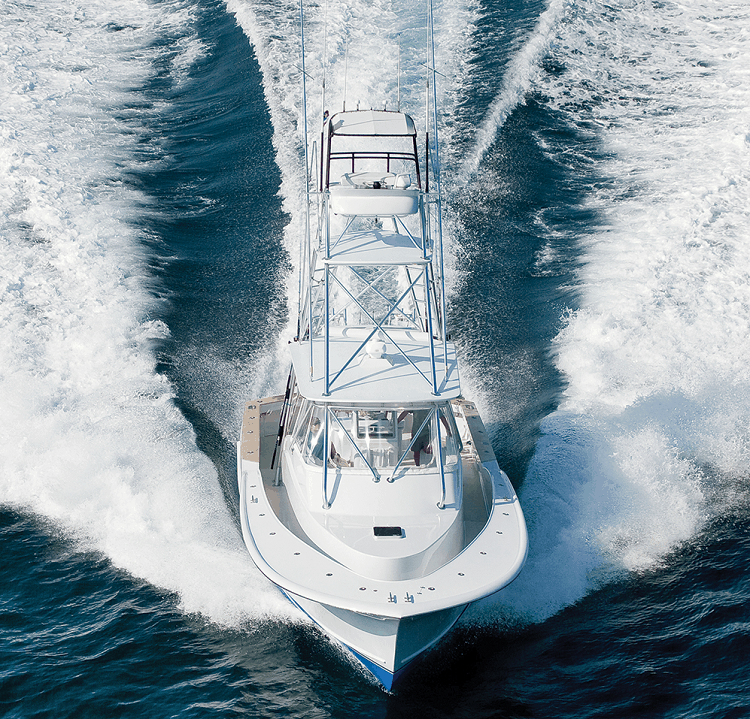 These boats have side decks to provide room for anglers to move up the foredeck and around the cabin. Found in large water bodies, walkarounds measure 20-30 ft. in length. Walkarounds can use inboard engines, outboard motors, or both. 
Pros
There is plenty of room to walk around.

They are fuel-efficient.
Cons
They are heavy to trail around.
Superyacht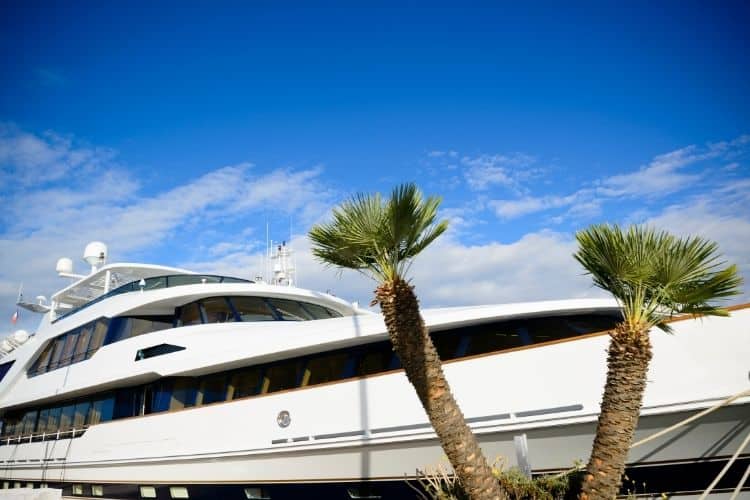 Yachts between 100-200 ft. long are known as superyachts. These motorboats have multiple decks, accommodations, a galley, lounges, and a living room. These boats are mainly used to host and entertain guests.
Pros
It can cruise deep waters.

They have recreational recreation.
Cons
They are costly to maintain.
Megayacht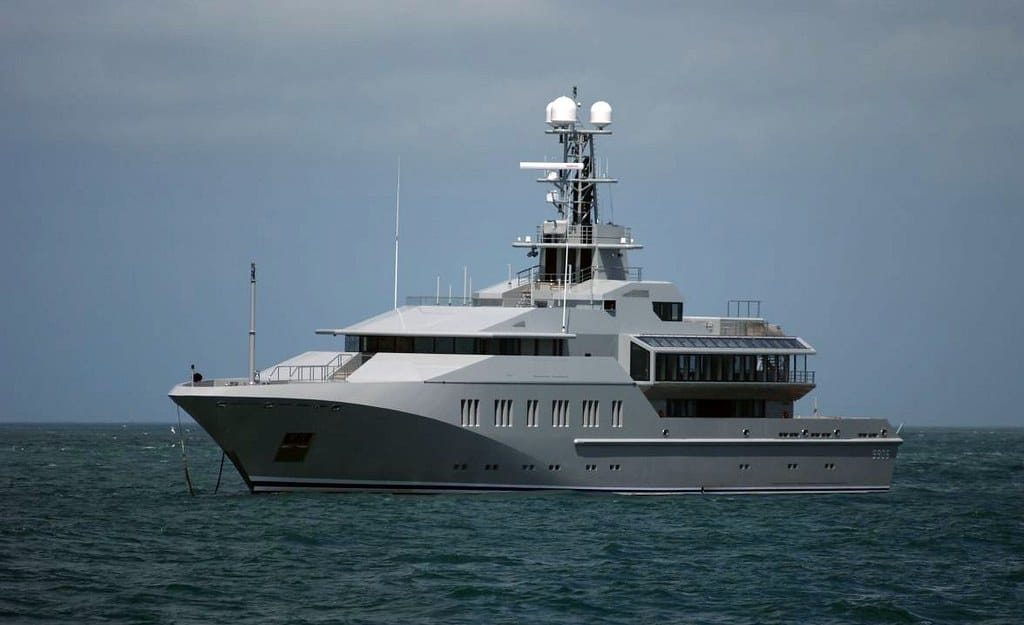 Any yacht with over 200 ft. length and up to 500 ft. height is referred to as a mega yacht. Most are custom-made and owned by the wealthy class. They feature state-of-art luxuries like a helipad, large swimming pools, plenty of guest rooms, and a crew of not less than 25 people. Ideally, they can be referred to as luxurious floating resorts.
Pros
They offer affordable recreation and quality time for passengers.

They can cruise in deep waters.
Cons
Mega Yachts are only usable in warm seasons.
Bass Boats

Bass boats measure 14-23 inches and are mainly used for freshwater fishing in rivers and inland lakes. Their design features a V-hull, flat deck, shallow draft, and low freeboard. They are fitted with special gear, trolling motors, and high horsepower outboards.
Pros
They make good fishing vessels since the trolling motor operates quietly.

They offer the freedom to fish in different waters.

They have great casting platforms.
Cons
They are slow.

They have limited seating.
Bay Boats
Although they have a low profile, bay boats are great for shallow waters near the shore or coastal waters. Their length measures 18-24 inches. They are made of fiberglass, which makes them durable when used in brackish and saltwater. Compared with flatboats, bay boats have more free boards.
Pros
The low-slung gunwales make it easy to swing fish into the boat.

They are great for fishing in very shallow waters.

They come with basic fishing features.
Cons
They can only hold three people.
Sedan Bridge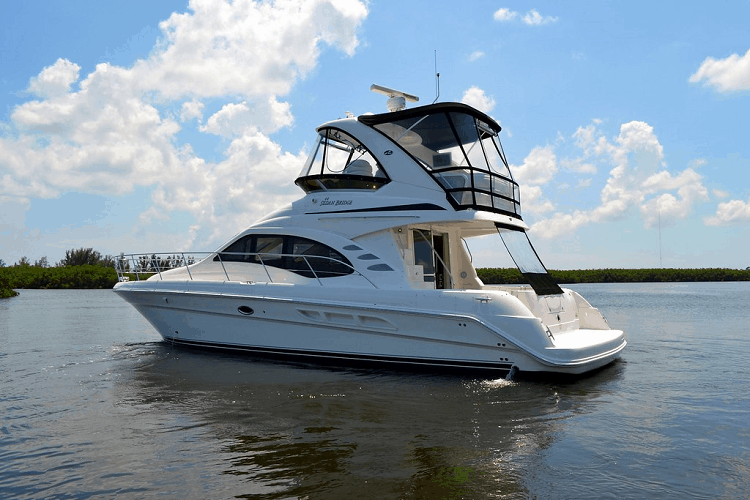 A sedan bridge is typically 35-65 feet long and offers the captain or navigator excellent visibility. What's more, the cockpit level in a Sedan bridge is close to that of the boat's aft deck. For this reason, this powerboat does not need a ladder or stairs. Access to the cockpit is relatively easy on the Sedan Bridge. 
Pros
It has plenty of room in the salon.

They are easier to operate, clean, and wax.
Cons
Not perfect for rough waters. 
Other types of powerboats include;
Skiffs
With a pointed bow and flat bottom, skiffs are perfect for navigating shallow waters. They come in different lengths and sizes. It is easy to operate a skiff using a basic steering console.
Game Boats
Game boats are useful in game fish pursuits such as tuna and marlin and use diesel or petrol engines. These boats are large in size and made of fiberglass. They are also equipped with cooking galleys, plumbing systems, and sleeping berths.
Motor Yacht Boats
These are primarily leisure boats. The standard length of one is 12m and above and can hold 1-2 diesel engines. They are great for both short and long family trips.
Wakeboards/ Ski Boats
Although they look alike, wakeboards and ski boats have variations in terms of actions. Inboard ski boats need powerful acceleration. The shape of the propeller and engine also brings out noticeable differences. 
On the other hand, inboard wakeboards have a V-drive engine system, huge wake, and deep hulls to get the boat in motion.
Factors to Consider When Choosing a Motor Boat
With over 30 motorboats to choose from, how can you find the perfect type for you? Below are factors you need to keep in mind before making the decision.
New or Preowned Motor Boat?
This should be one of the factors to consider when thinking about buying a boat. New boats are the best choice if you have saved for the purchase or money is not a problem. One advantage of buying a new boat is they have a warranty, so the repairs are covered in case of a malfunction. 
What if you do not have enough money to get a new motorboat? Get a pre-owned one.  However, ensure that it is thoroughly checked by a motorboat professional. 
Reason and Frequency of Using the Motor Boat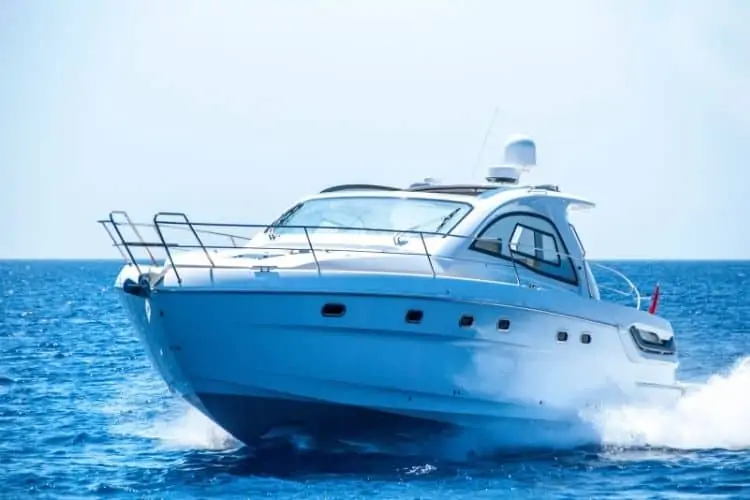 When choosing a motorboat, understand the reason why you need the boat. Is it for fishing? Will it be one of your entertainment assets? Or will it serve as a sailing boat or for family trips? Once you discern why you need the boat, you will make the right choice when choosing the motorboat. 
After knowing what the boat will be used for, determine how often you will need it. Why? If the boat is for fishing, you need to understand how long the fishing seasons in your area last. What if the boat is for family trips? You need to tell when the weather is great for outdoor sports and when schools take a break so you can take the kids for a vacation. 
Motorboats depreciate fast in the first year of purchase. If you discover that you will only take the boat on the water once every few months, the best decision is to wait. By doing so, you will save yourself the agony of depreciation and maintenance fees. 
Thinking about the reason and frequency of using the boat beforehand will help you maximize your investment.
Motor Boat Use
If you are getting confused looking at different motorboats, here are a few questions to reflect on and help you make the decision.
Are you looking to impress guests and business associates?

Do you want a motorboat that fits on a trailer?

Are you looking for a boat that can hold your family?

Is the boat for water sports?

Do you have experience in motorboating?

Are you looking for a multi-purpose boat?

Do you need help operating the powerboat?

How much boat loan payment can you afford monthly?
Finding answers to the above questions will help you minimize your options.
Your Location
Before buying a speedboat, consider whether you have access to a water body. If you do have access to a body of water, confirm whether the waterways are appropriate with the use and type of boat you want. For example, if you buy a motorboat for fishing and live close to a lake, check whether fishing is allowed on the lake.
The location also plays an important role in terms of storage. Are there slip options and marinas in your area? Are boats allowed on the streets by the homeowner's association? Considering these options before purchase will help you find the best storage options when you buy the motorboat.
Type of Motor Boat
As previously stated, there are plenty of types of motorboats. Nevertheless, they all will not match your user needs. For starters, consider the size of the boat. How many people are you planning to have onboard?
Do you need space for fishing gear? Does your boat require sleeping accommodations? These factors will determine the size of the powerboat you need.
Besides, take into consideration the condition of the motorboat. For pre-owned motorboats, consider whether they will meet both your short and long-term goals. Moreover, calculate how much you will spend on maintenance as old boats need more repairs.
Type of Hull
There are three main types of powerboat hulls; displacement hulls, planing hulls, and semi-displacement hulls.
Displacement hulls are found in heavy vessels such as tugs and trawlers. They are fuel-efficient and can navigate through rough seas. Unfortunately, they are not fast, making them ideal for long distances.
Planing hulls, on the other hand, skim over the water at high speeds. Made of lightweight materials, planing hulls are powered by powerful engines. They, however, have high costs of maintenance and fuel consumption.
Semi-displacement hulls offer both speed and functionality. Although they are not as fast as planing hulls, they achieve reasonable speeds and cruise through rugged seas. Many boat builders and designers prefer semi-displacement motorboats.
Storage
Storage also plays a role when choosing the type of speedboat. Some motorboats can fit on trailers and others in a storage unit area. Keep in mind that the bigger the boat, the larger the storage space, trailer, and towing truck. Huge boats may force you to get permits and hire professionals when moving.
Also, pay attention to storage costs during winter or when you are not using the motorboat. 
Price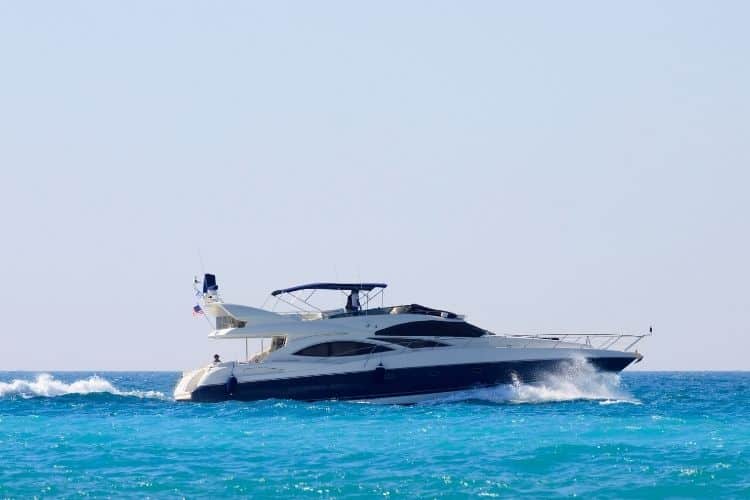 How much will the motorboat cost you? By cost, consider the upfront cost of buying the boat, maintenance, storage fees, gear, fuel, accessories, trailers, and hitches. Besides, you need to set money aside for boat insurance.
Boat insurance covers physical damage on the motorboat, loss, and damage of personal effects on the boat and injuries in the event of a boating collision. Talk to your insurer before purchase to get a quote on expected insurance costs. 
On the other hand, if you are not looking to pay upfront, you can look into historic lows. Today, there are plenty of marine lenders who can finance your boat loan for 10 to 20 years. Before choosing a marine lender, determine carefully whether your cash flow can sustain that long-term loan.
Legal System
Different states have different regulations. For example, some states require boat operators to own an operator's card to prove their competence. Therefore, check what the laws require of you as a boat owner before the purchase.
The same applies to buying a pre-owned motor; ensure the seller transfers the motor boat's ownership under your name. What if the seller cannot find proof of ownership? Ensure you get a declaration under oath from them about why they do not have proof of ownership.
Shopping
You must have browsed through different boat brands when looking for a motorboat. Good thing, most motorboat brands have boat owners clubs where you can get crucial information about boats. Here, you can ask questions and tips about the brand before the purchase.
Besides, it is much cheaper to make an online purchase. However, if you have not made the final decision yet, attend a boat show to view and access the different models and brands available. Talk to experts and ask their opinions based on your intent on the motorboat.
Inspection
You must ensure that a motorboat is seaworthy, especially pre-owned boats. Walk around the boat and access the vessel. Next, take the motorboat for a sea trial and gauge whether there are any problems.
If you are inexperienced in boating, a shiny, clean motorboat may blind you. Therefore, hire a professional marine surveyor as you may miss some important issues. Once you are done with the sea trial, haul the motorboat out of water for the surveyor to inspect the parts under the waterline. Inspecting the powerboat before the purchase will save you from making a wrong financial investment.
Inclusions
Whether buying a new or used boat, find out what else is included in the purchase. Have the seller provide you with a list of equipment included in the sale. You can then choose to take the whole package or shop the amenities on your own.
FAQs
Question: Can I purchase a boat without qualifications?
Answer: Yes. Owning a private motorboat does not necessarily mean you need qualifications. However, there are advantages to having one.
Question: Which are the best motor boats for beginners?
Answer: Dinghies, bowriders, and pontoon boats are some of the best motor boats for beginners. They have simple propulsion systems and are more flexible.
Question: Should I buy a new or pre-owned motorboat?
Answer: Buying a new motorboat is the wisest decision because you get exactly what you are looking for. Sadly, new motorboats are expensive compared to pre-owned boats. Buying a used boat will save you money, and if not inspected thoroughly, you may find yourself with a lemon.
Question: What do I need to know about motorboat coverage?
Answer: Some small motorboats are covered on a homeowner's policy, while large motorboats require a separate insurance policy. Also, boat insurance offers limited coverage on your personal effects.
Conclusion
Since there are numerous types of motorboats in the market, you find the ideal choice for you. Pick that motorboat that fits your needs, family, speed, and budget. 
Personal watercraft are perfect for 1-2 riders, while cuddy cabins are family-friendly. In terms of entertaining guests, express cruiser boats, superyachts, and Megayachts are the real deal.
Take your time going through the different types of powerboats, ask expert opinions, and make an informed investment for your money.