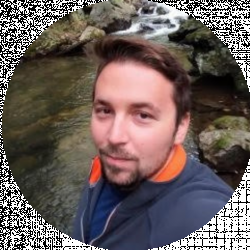 Latest posts by Coty Perry
(see all)
Getting the right 5 HP outboard may be a challenge especially if you are a beginner boater. There are many models to choose from. This means you may get confused when you look at each.
We have gathered information from users and reviews of 5 HP owners. The majority agree that the Honda 5 HP is one of the best 5 HP outboards in the market. Check out our review of the product to understand why.
Bottom Line Up Front
The Honda BF5 is a great outboard motor for small boats. The best alternative is the 5 HP Coleman PowerSports. Check out other options on our list if you need more information on 5 HP outboards.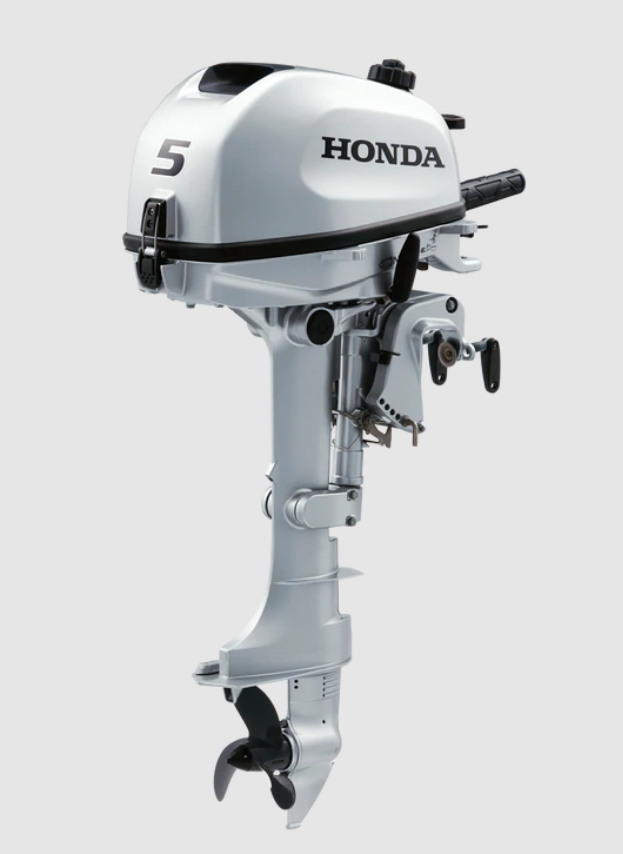 Honda 5 HP has solid torque and the ability to move heavy hulls with ease. It integrates essential features providing you with the best performance, safety, and comfort. This motor will power you out into the sea with no problem. Additionally, it's light thanks to the ergonomic design.
If you want an outboard with low maintenance and efficient fuel consumption, look no further. Honda 5 HP features an engine that runs on standard unleaded fuel. It comes with a standard propeller and a Honda toolkit.
Some people have stated that this is the best 5 HP model you can get in the market. Apart from having features such as F-N-R gears, tiller handle, and recoil start, BF5 is a long shaft model with a 6-year warranty.
Performance and Efficiency
Honda's products are renowned for proven quality and reliability. Additionally, their engine's quality is unquestionable. It features a one-cylinder and a 127 cubic centimeter engine block. Thanks to Honda's 4-stroke advanced technology, the performance and efficiency are top-notch.
Even though BF5 may be small in size, it's big in power. It offers you high levels of torque and has efficient acceleration.
Lightweight, Compact Design
With a weight of 27.8 KG (61.3 lbs.), BF5 is among the lightest in its class. As a result, it's exceptionally easy to carry. This is because of its well-designed carrying handle. To allow for easy transportation and installation, the product can be carried either positioned left to right or front to back.
The tiller handle is capable of folding up and down in a variety of positions when it comes to the storage of the engine. In tight storage compartments folding down the tiller handle enables the engine to be stored. As an auxiliary outboard, you don't have to keep it on the boat's transom bracket.
The new compact design provides class-leading performance for a wide range of marine applications. It's an excellent option for leisure or emergencies. If you have small boats such as dinghies, inflatable boats, or skiffs, then this is a great option.
Transistorized Ignition
Honda 5 HP features a high-energy output for easy and quick starts. Another advantage is that it's maintenance-free.
Durability and Reliability
Honda BF5 motor comes with an Oil Alert System that helps protect the engine. It senses and indicates when the oil pressure is low. After detecting low oil pressure, the system automatically limits the engine speed to 2,300 RPM. An oil alert warning light signal is then sent to the user.
During a low engine-oil situation, this standard warning system protects the engine from severe damage giving you peace of mind.
Fresh Water Flushport
To extend the life of the outboard, Honda 5 HP features a freshwater flushport. It helps flush debris and saltwater out of the engine.
Efficient Fuel Tank Cooling
The new BF5 cover is designed to cool the internal fuel tank. It does so by facilitating the flow of cool air around the engine. Cool air is taken in under the engine's cover during operation. It's then channeled toward the fuel tank. At the same time, the hot air emitted by the engine is directed into the carburetor where it's mixed with cool air.
Shallow-Water Drive
This is one of the unique features that make Honda BF5 stand out from the rest. When navigating in shallow water, it greatly reduces the risk of engine damage.
Sacrificial Anode
With this feature, you don't need to worry about corrosion because it protects the outboard's metal components from corrosion. You can mount it on the anti-ventilation plate of the lower unit. For this to work, the anode needs to be exposed to water.
Warranty
As a rule of thumb, the best outboards in the market are backed by the best warranty in the business. BF5 comes with a 3-year warranty on labor and parts. This means Honda's coverage is unparalleled! Apart from providing a top to bottom coverage, the BF5 warranty is the same on the last day as it is on the first.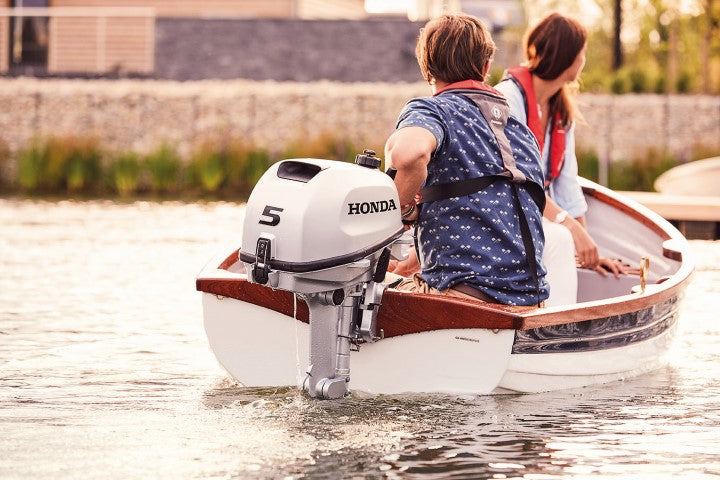 Convenience and Ease of Use
Full-Swivel Bracket Design
For superior throttle control, this model features twist grip throttle with a throttle tensioner. As a result, vibrations being transferred to the tiller handle are reduced. The throttle tensioner plays a big role in minimizing driver's fatigue.
Large Front-Mounted Carrying Handle
Thanks to the redesigned carrying handle shape, BF5 is now exceptionally easy to carry. The front-mounted handle provides superior portability with easy installation.
High Charging Capacity
To meet consumer demands for electronic devices on board, Honda 5 HP comes with a high output charging system of 6 Amps at 12 volts. This gives outdoor funs ample power to charge their electronic gadgets. This is in addition to running GPS systems, fish finders, and lights amongst other equipment in the vessel.
Safety Lanyard/One-Push Stop Switch
With a BF5 motor, you don't need to hold the switch until the engine stops completely. The one-push stop switch makes it easy for you to shut down the engine. There is also a standard safety feature that allows you to clip the lanyard to your wrist. In case you leave the helm, it automatically activates the engine stop switch.
Low Noise and Vibration
In any RPM range, the innovatively designed rubber mounts substantially reduce vibration and noise. This provides you with a smooth and comfortable ride at any engine speed. The handle and engine are connected by the motor mounts which in return, isolate the motor from the tiller.
Generally, low vibrations contribute to a smoother ride with minimal noise. Additionally, they also reduce the boater's hand fatigue. Honda BF5 operates at an average of 86.2 dB(A) at full throttle (5,500 RPM). Compared to other models in the same class, this is 4.9 dB(A) lower.
Neutral-Start-Only
This motor can be started in neutral gear only thanks to the safety lock-out system. Therefore, we can say that Honda 5 HP plays in its league.
Shaft and Propeller
For a wider range of boat applications, this model comes with 15" and 20" shaft lengths. It also features 4-optional propeller variations for increased flexibility. Choosing the option that suits your needs depends on the application at hand, power requirement, speed, and torque.
Pros
Large integrated fuel tank
Low noise and vibration
Highly portable and easy to install
Light and compact
Easy to start and stop
High charging capacity
Cons
5 HP Outboard Motor Buying Guide
For a boat owner, choosing a 5 HP outboard motor is a worthy investment. Why? It's because they are powerful enough for small and medium-sized boats. They also allow you to ride at a decent speed.  If you are looking for an outboard motor ideal for fishing or enjoying the day out in the water consider getting a 5 HP model.
The features below are commonly found on 5 HP outboards. They will help you choose the best motor for your water operations.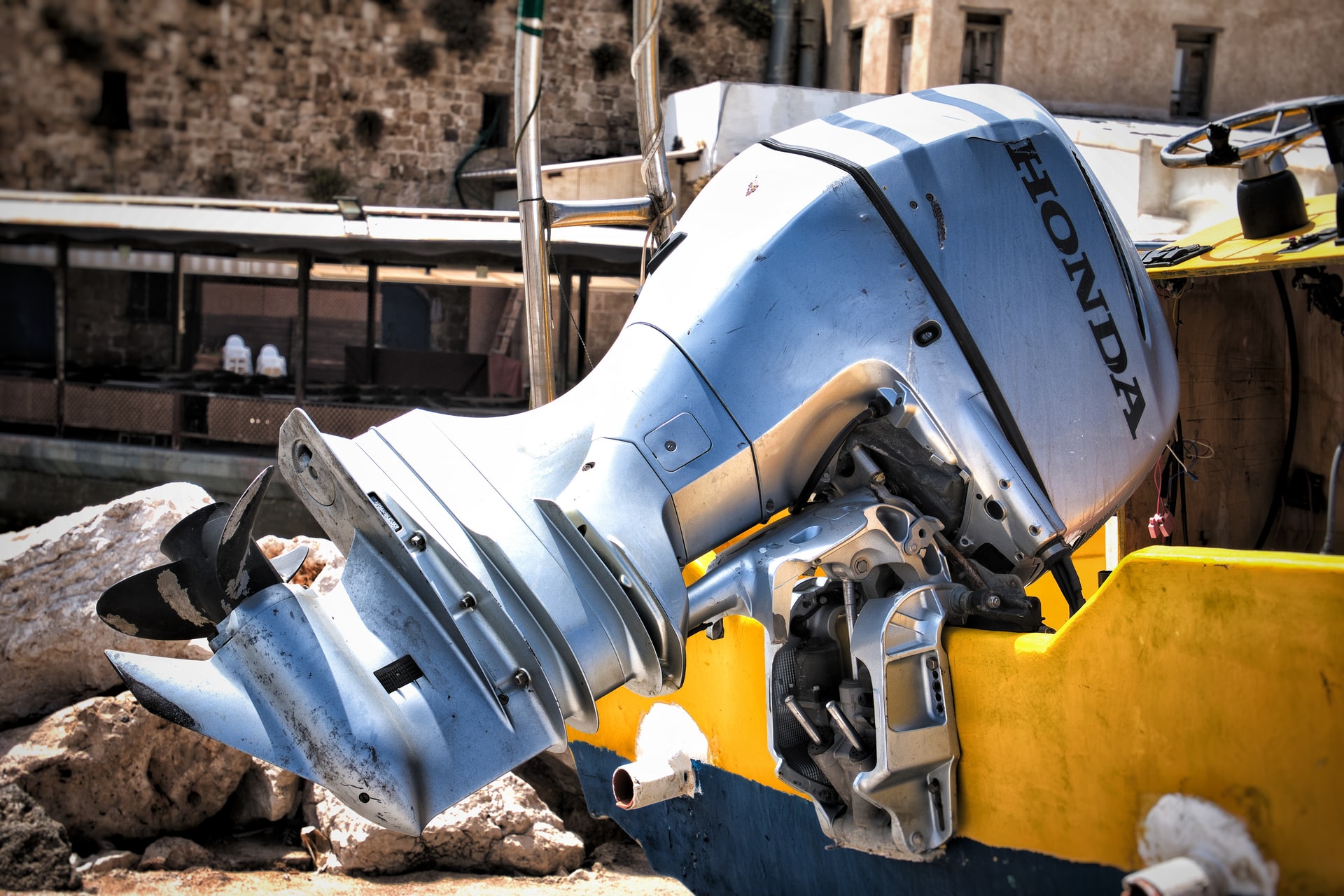 Type of Outboard Motor
When choosing the right engine for your watercraft, the most significant factors to consider first are the size and weight of your boat. Power is also an important factor. The three should match with the performance characteristic of the motor. There are only two options to choose from when it comes to outboard motors.
In a single action, a 2-stroke produces the consumption and compression strokes of the plunger. It also has expansion and exhaust strokes. The expansion stroke generates power to put the engine in motion. The compression, suction, expansion, and exhaust appear in 2 strokes of the piston. These models are light and cheap because of their simple construction.
One of the disadvantages of using a 2-stroke is that they are less fuel-efficient compared to the 4-stroke. It's crucial to think about pollution if you live in the 'green era'. With 2-stroke motors, there's the addition of oil to the fuel. This means such engines are not environmentally friendly.
These motors have the same principle of work as the 2-stroke. To make it a 4-stroke engine, the four stages are shared in four strokes. They run smoothly and silently. One good thing about them is that they don't require any oil.
Owning a 4-stroke outboard motor means that you'll need extra maintenance and regular checkups. Compared to the 2-stroke, they are bigger.
Cooling System
All engines are divided into 2 categories. It's either the outboard motor is air-cooled or water-cooled. Read on to understand the differences between the two.
These systems work by decreasing the engine's heat via a fan. Currently, only a few manufacturers are producing them. Unfortunately, they are small and not too convincing.
When air is not an option, water-cooled systems are a great alternative. Water-cooled systems are further divided into two categories – closed-loop cooling and open-loop cooling.
Boat Size
Yes, size does matter. When it comes to the balance and speed of your boat, size is important. If the outboard motor is too big for your boat, it can lose balance and this increases the risk of an accident. Therefore, ensure you find a motor that will work well with the size of your boat.
You may require an outboard shaped in a certain way or with certain dimensions depending on the space available in your boat. On the upside, 5 HP motors are not too bulky or heavy. You only need to confirm that the dimensions line up with those of your boat.
Weight
The weight of your boat is essential when shopping for the best outboard motor. The motor will not work right if it's too heavy for your boat.
Electric Start
This feature enables you to start the engine with a single push of the start button. When you are in a hurry and need to start the motor fast, the older recoil-start motors may not be the best option.
High-Power Thrust
If you operate a heavy watercraft, then this feature is important for better performance. The feature increases thrust meaning you get better maneuverability. You must insist on high-power thrust if you have a heavy boat.
Horsepower
Before buying an outboard motor for your boat, we recommend that you check the horsepower. Whether it's too powerful or not powerful enough, is something you need to know if you want to experience a smooth ride. In short, the bigger the vessel, the more powerful the engine should be.
Safety Functions
A 5 HP outboard motor features certain mechanisms which serve to improve the general safety of your boat. Reversing can be an uphill task in a boat. So to make it easier, some 5 HP models come with 360-degree steering control.
Safe grip twist throttle is another safety feature. It helps prevent collisions or accidents by ensuring your hand doesn't slip.
Materials
The ideal materials for a 5 HP motor need to not only be lightweight but also durable. The most commonly used materials are alloy metals. They are popular because of their corrosion resistance and exceptional strength. Keep in mind that strong coated plastics are also used for the housing and other parts of the motor.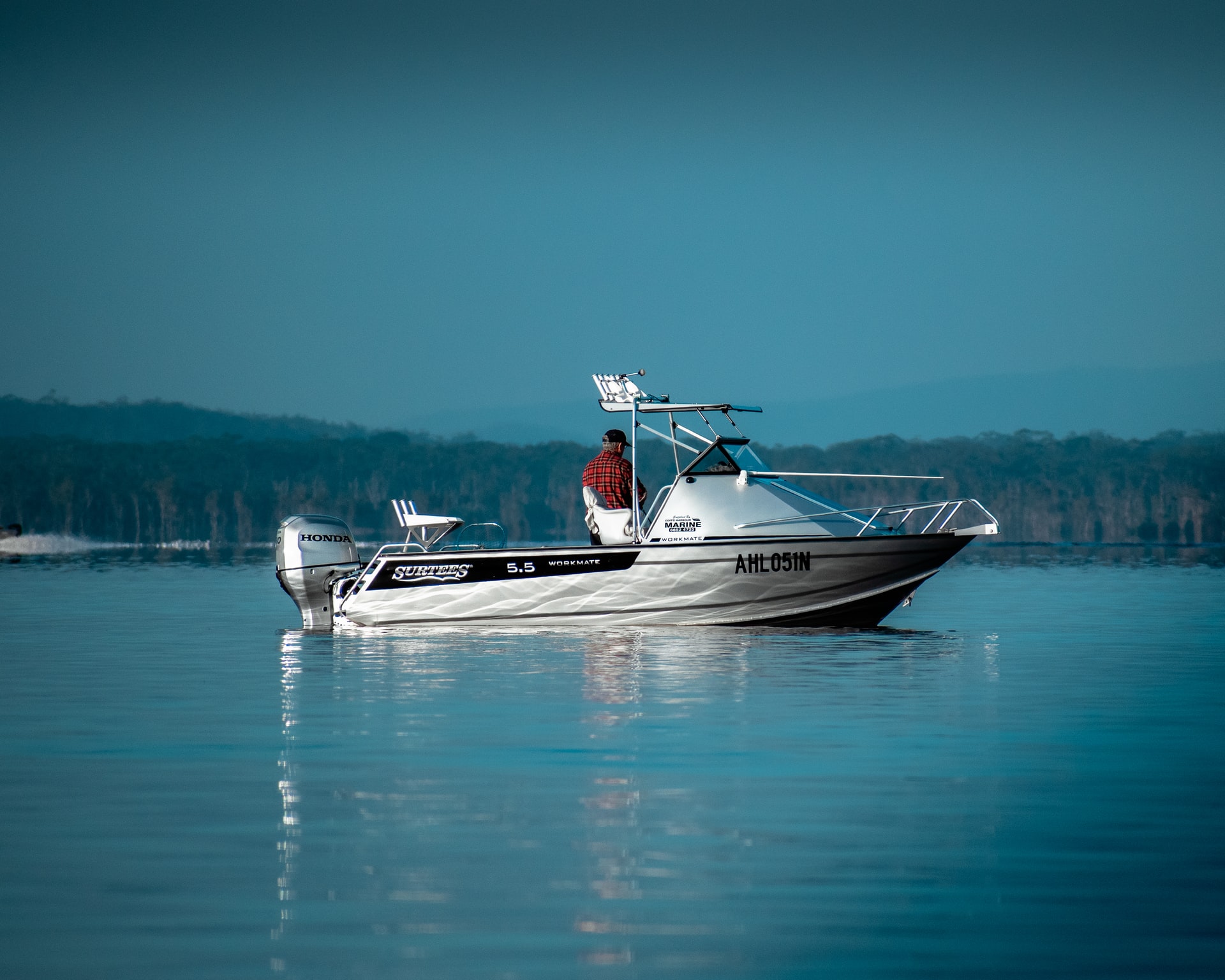 How To Maintain 5 HP Outboard Motors
The maintenance of 5 HP outboard motors is not something complicated. First of all, the type of engine you have determines the type of maintenance that you'll need. The manufacturer's manual offers a lot of information about your engine. For example, changing oil is vital for all engines and the outboards are no exception.
When changing oil, don't pump it out. Instead, drain the waste oil using the drain hole. Just like a car, you should always check the oil level by using a dipstick. Make it a habit to change the spark plugs annually.
Lastly, ensure you check the fuel level regularly. Even with stabilizers added, it's bad for fuel to be stored. Modern fuels don't last long when stored. To increase your motor's service life make sure that you put fresh fuel into your engine when you use it after a long time.
Honda 5 HP Outboard Motor Alternatives
If you didn't like the Honda 5 HP motor, don't worry we got you covered. Boaters who opted for other models chose the following list of alternatives. They are the most popular and similar to the Honda 5 HP.
2-Stroke 5 HP Mercury Outboard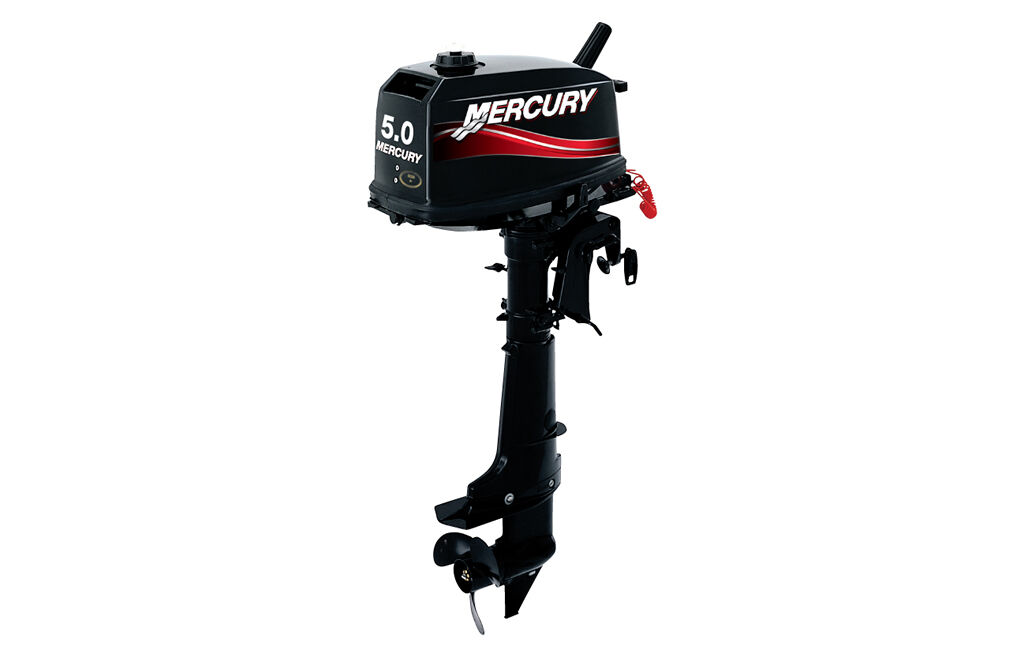 Do you want a great source of portable power for your small boat? 5 HP Mercury outboard motor is a great option for inflatables, Jon boats, and small skiffs. Being a powerful 57-pound motor, it's a popular choice for shallow-water operations.
This model shares most of the 4 HP Mercury outboard features. They include a large carburetor and propeller for increased performance. 5 HP Mercury delivers legendary reliability plus outstanding fuel economy. For true grab-and-go portability, it comes with an integrated fuel tank.
The outboard has a standard external tank connection. So in case you want to add an optional external fuel tank or fuel line, you can do it easily. It also features a 2-valve pushrod as part of the fuel induction system. At full throttle, the motor has 4,500 – 5,500 RPM.
Pros
Single-cylinder engine
4,500 – 5,500 RPM full throttle
2-valve push valve (overhead valve)
Tiller steering
Large carburetor
Cons
4-Stroke 4 HP LEADALLWAY Outboard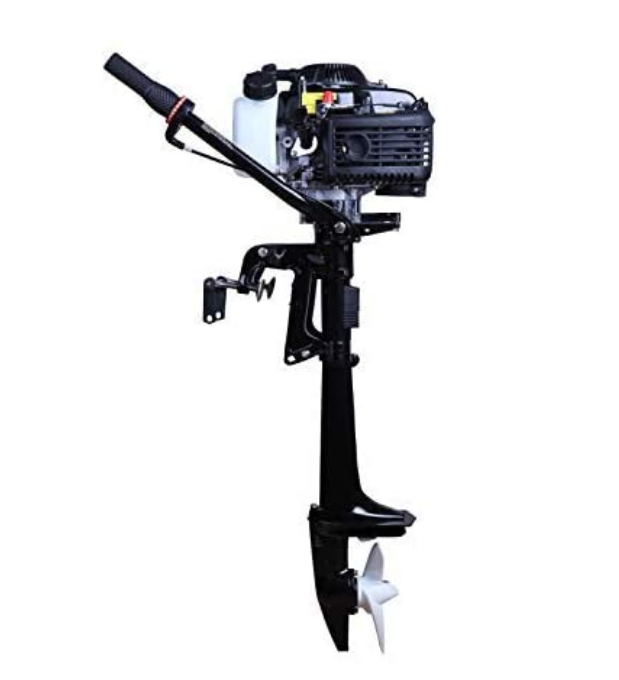 Are you looking for a 5 HP air-cooled outboard motor for your fishing boat or Kayak? If so, go for the 4 HP LEADALLWAY. It's ideal for small to medium-sized boats. Apart from the smart, black design, the motor runs on standard gasoline. Its durable body offers protection against saltwater corrosion.
For ultimate control, it comes with a safe grip on the throttle. The air cooling technology helps prevent the motor from overheating. LEADALLWAY features a CDI system which makes it easy to start manually.
To sail in shallow water, the motor can be partially tilted upwards. This means that owning this motor offers you the advantage of cruising in different water depths easily. Additionally, you can reverse easily without shifting the gears thanks to the 360-degree steering rotation feature.
LEADALLWAY is one of the most fuel-efficient outboards in the market because it uses fuel-saving technology. It has a 1.4-liter fuel tank that runs on standard gasoline. When in operation, the standard fuel consumption rate is 0.8 liters per hour. The model is not only environment-friendly but it also has the American CE Second Phase and EPA Certification.
The motor has an extra spare propeller which allows for long-term use in both fresh and saltwater. The freshwater flush port helps to flush away the salt and debris in the motor.
Pros
3-year warranty
CDI system
Easy to operate
Corrosion-resistant
360-degree steering rotation
Cons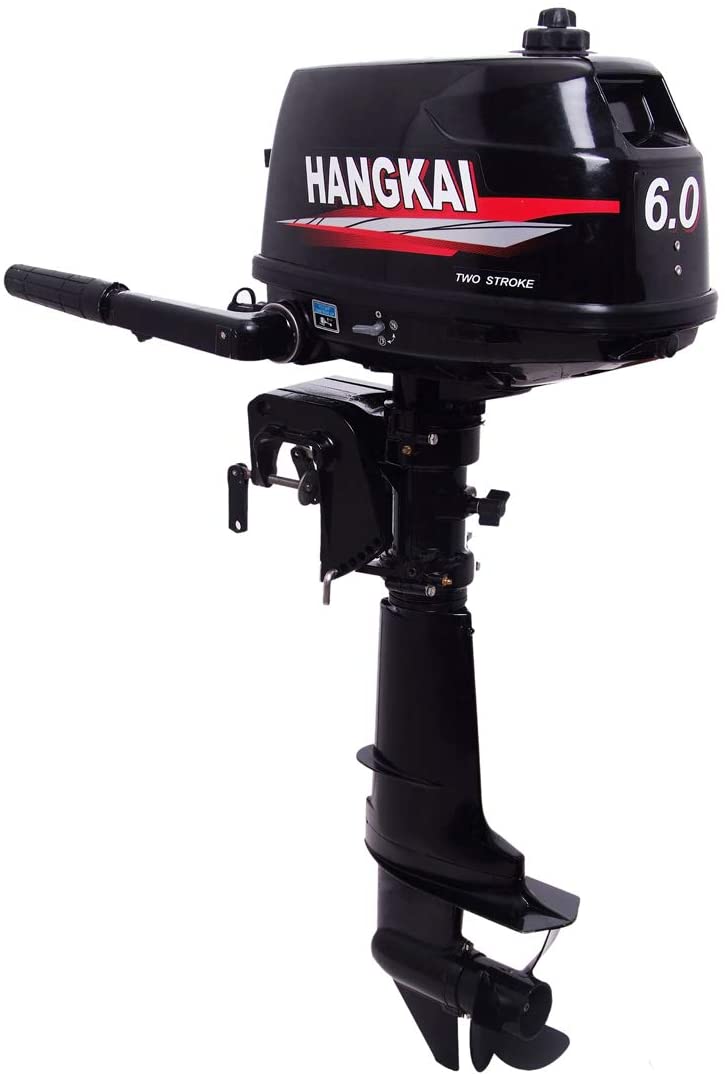 Hangkai is one of the renowned outboard motor brands in the world. Their 6 HP version comes with a water cooling and CDI system. The 2-stroke motor weighs 25 KG. It's reliable and durable with a corrosion-resistant construction.
This model features a 3-year warranty, and it runs on clean and pure gasoline. That said, Hangkai 6 HP is CE certified meaning that it contributes to the promotion of 'Green Sports'. Apart from the Circulating Oil Lubrication System, this motor is designed to minimize engine noise. It's easy to use and requires minimal maintenance.
Pros
3-year warranty
Easy to carry/install
Corrosion-resistant
CDI system
Reliable and durable
Cons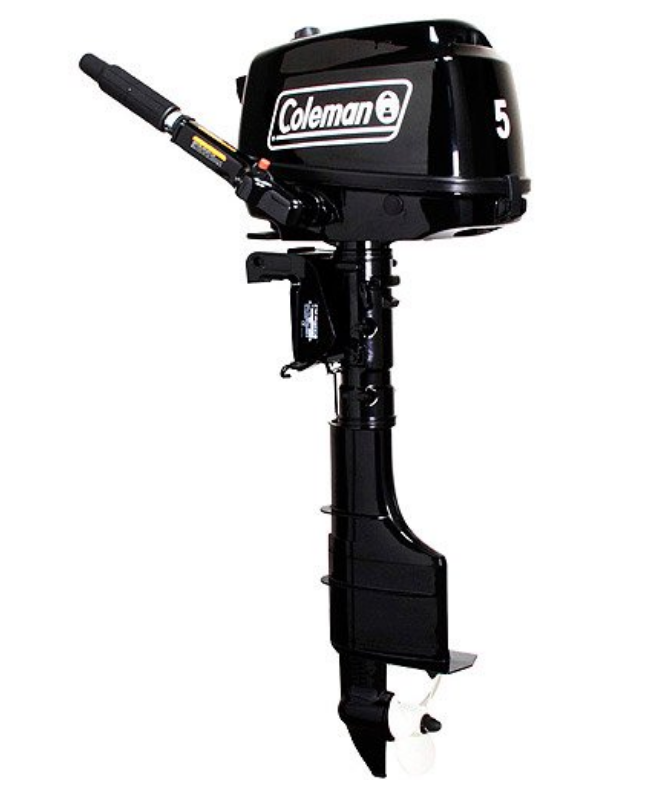 5 HP Coleman PowerSports is a top-notch outboard motor. It's a proven winner considering it has an internal fuel tank and easy pull start. Whether you are on a long journey down the river or just enjoying yourself in the water, this is a great option.
The motor features an inbuilt auxiliary port to hook up an external gas source in case you require more fuel. Apart from that, it also has a vibration reduction system. This results in less noise being produced by the motor. You don't have to strain when starting the outboard because of the reliable starting TCI Ignition System.
Thanks to the heavy-duty marine aluminum alloy, Coleman can be used in both freshwater and saltwater. There is also a shallow water drive feature that enables the motor to be lifted to a certain angle to ride in shallow waters.
If you want an outboard motor that can operate well in different water depths, consider getting the 5 HP Coleman PowerSports outboard motor.
Pros
Light
Start-In Gear Protection
Safety lanyard
Can be used on shallow waters
External tank connections
Cons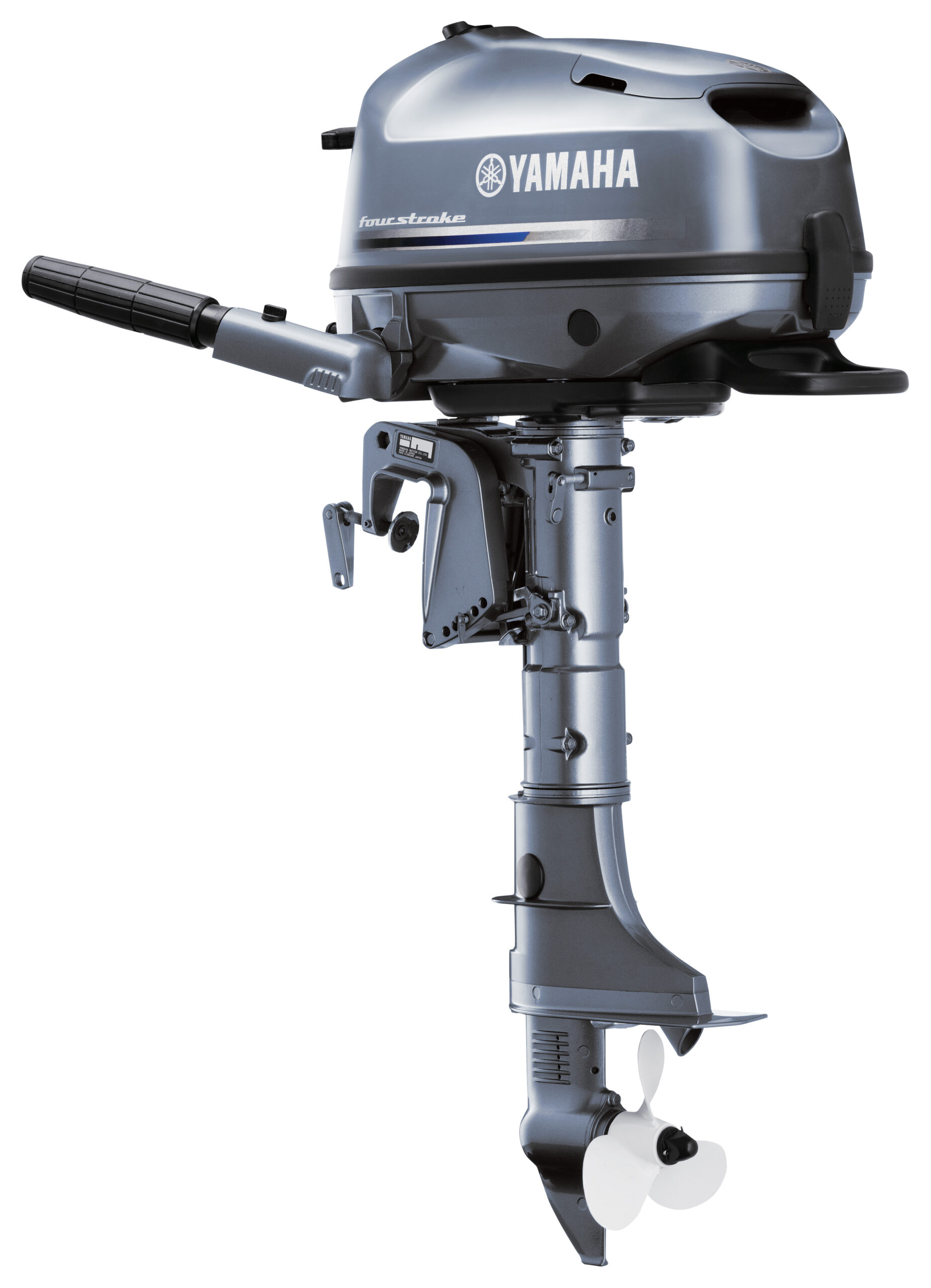 Yamaha F5SMHA comes with a wide range of exclusive features and increased capacity for greater performance. This is in addition to the latest generation cowl design. F5 is one of the best additions to Yamaha's current engine lineup.
With the large carrying handle on the rear and an ergonomically designed grasp on the front of the motor, transporting and mounting it is a breeze.  Fortunately, you can store or transport the engine on either side or its front without the engine oil leaking. This is made possible by Yamaha's unique oil leak prevention system.
F5SMHA comes with a short shaft, short transom height, tiller handle, and a manual start. The engine capacity is 139 CC and it's an OHV single-cylinder. The maximum operating throttle is 4,500 – 5,500 RPM. Besides the CDI Ignition System, F5 Yamaha also features a Manual Choke Starting System. The alternator output is 12V-6 Amp.
Pros
8P alloy prop
Spline prop shaft
3-position shallow water drive
5-position tilt
1.1-liter built-in fuel tank
Cons
Not ideal for large vessels
5 HP Honda outboard Motor FAQs
Question: How Fast is a 5 HP Honda Outboard Motor?
Answer: It has an average speed of about 10 MPH.
Question: What is the Weight of the Honda 5 HP Outboard?
Answer: It has an approximate weight of 62.4 lbs. (28.3 KG) with dimensions of 200 mm x 170 mm.
Question: Which is the Best Oil for Your Honda Outboard?
Answer: We recommend Honda Marine 10W-30 FC-W engine oil. Alternatively, you can also use 5W-30M engine oil.
Question: Which Is The Standard Fuel Consumption Rate For a 5 HP Honda Outboard Motor?
Answer: Approximately 0.7 liters per hour.
Bottom Line
The Honda 5 HP is one of the best outboard motors you can use on small boats. It has a lot of perks and a few disadvantages. We recommend it for its ease of use and reliability. It's powerful enough to tread through some of the most severe weather conditions.
If you don't find it a great choice, feel free to go through our buyer's guide. It will help you know how to choose the right 5 HP outboard motor to meet your requirements. Take a look at the alternatives provided above if you don't want the 5 HP Honda outboard motor.