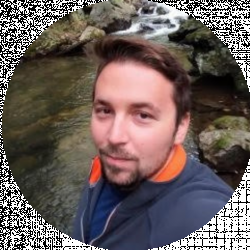 Latest posts by Coty Perry
(see all)
If you are in the process of shopping for a new boat, you might have noticed that there are two main engine types to choose from – inboard and outboard. Basically, the main difference between the two engines is that the inboard engine is inside of the boat, and the outboard engine is placed outside of the boat.
You also might be wondering about how much the engines cost, how long they last, how much maintenance they require, and what types of boats they are used for. We will answer all of these questions and more to help you decide which boat engine is right for you and your boat.
Main Differences Between Inboard vs. Outboard Motors 
Position of the engine

 – The placement of the engine heavily depends on what type you choose. The location of the engine is a major difference between an inboard vs. outboard motors.

Performance – 

In the past, outboard engines were not quieter than inboard engines. Today, outboard engines are usually quieter than inboard engines and offer many high-powered options.

Maintenance costs 

– Annual maintenance is required in both inboard and outboard engines. Outboard engine maintenance tends to be less expensive than inboard engine maintenance because outboard is easier to get to. Inboard can be difficult to get to because it is inside of the boat.

Horsepower

 – Many inboard motors have better horsepower and torque, depending on the type of model you have. 
What is an Inboard Motor?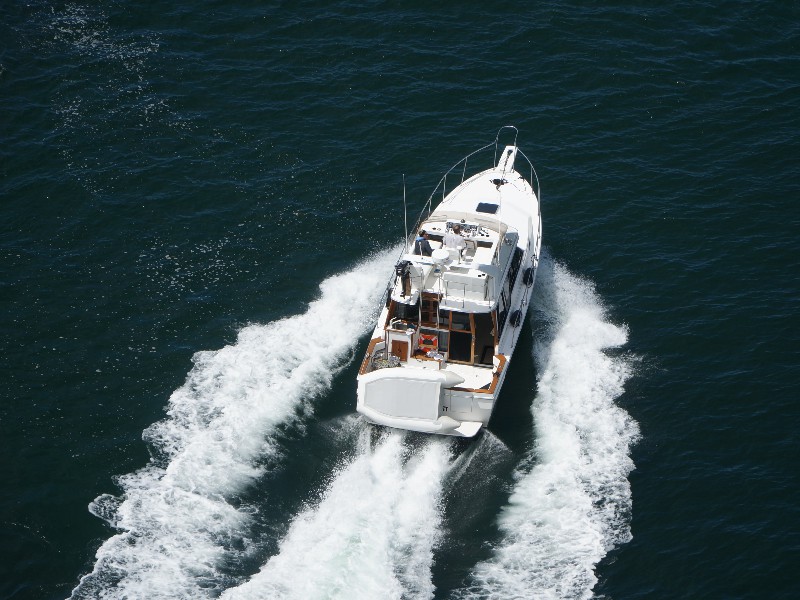 Inboard motors are typically found in fiberglass boats, like towboats or speed boats. Design of the inboard Motor
The propeller for an inboard motor is safely tucked underneath the boat. The engine is structured within the framework of the boat and is normally connected to a propulsion screw by a driveshaft. 
Reduced Range in Motion
Many boating enthusiasts have differing opinions about which motor is better, but some recommend the inboard motor because it is good for drifting on high seas. Its weight is centered, reducing the boat's motion. 
Quiet Engine
Inboard motors are usually in a large box located in the middle of the boat's vessel. It tends to run quieter than an outboard motor, making this type of motor ideal for when you are entertaining guests on your boat.
Long-Lasting
Most inboard motors are proven to be fuel-efficient, and a lot of the time, they last longer than outboard motors.
What is an Outboard Motor?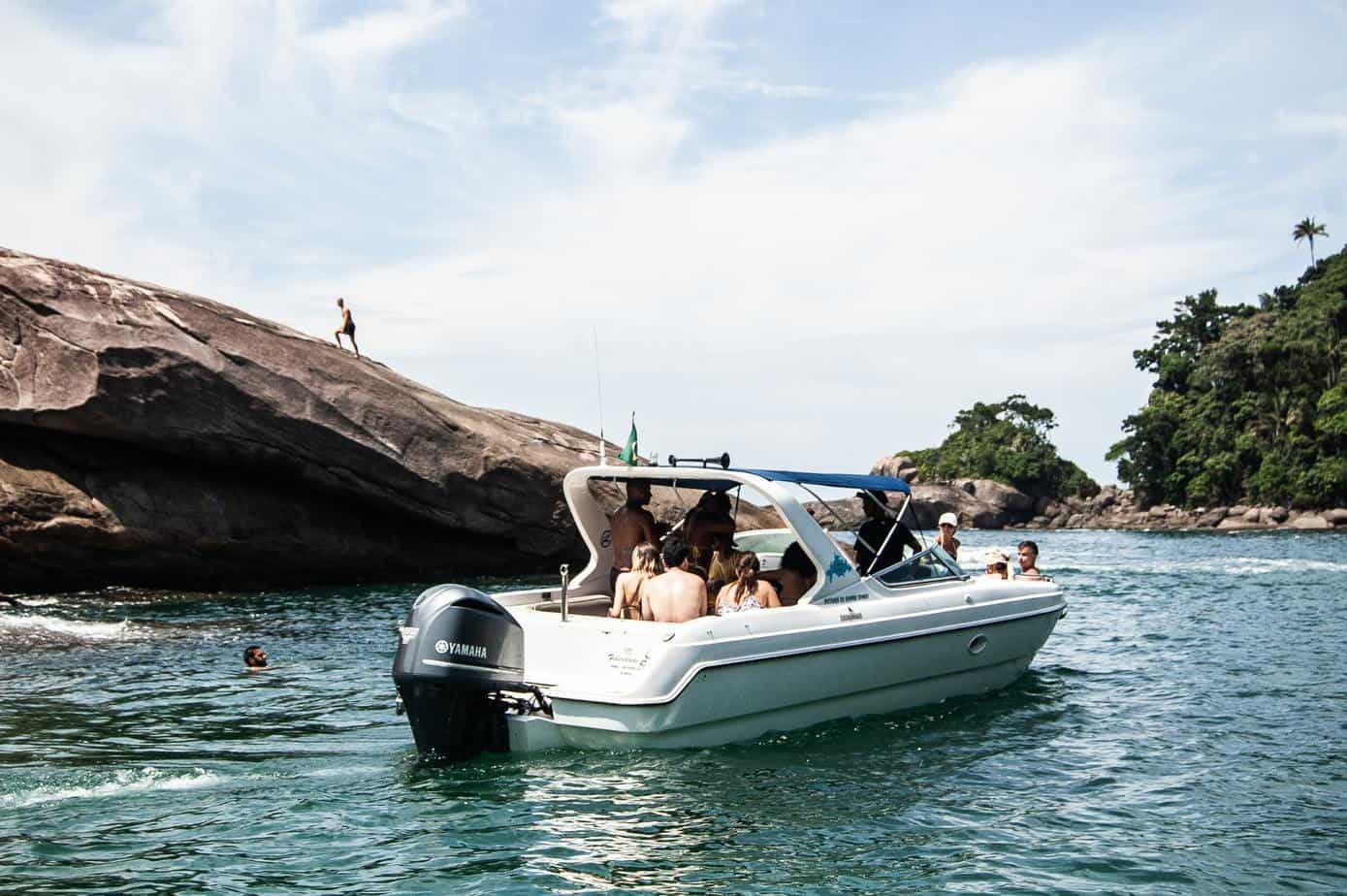 Many boaters are dedicated to boats with outboard motors. Outboard motors are easy to access for maintenance and have a lot of power. 
Design of the Outboard Motor
For an outboard motor, the engine is placed on the outside of the boat, usually in the back of the craft. To steer a boat with an outboard engine, you have to lean the whole motor casing. That way, the propeller will push the water away from the casing. Some outboard motors can be steered by hand, but others require the use of a steering wheel.
Fuel Efficiency 
Outboard motors tend to burn more fuel than inboard motors because they weigh more but deliver faster speed. 
Can Be Noisy
Outboard motors have a fairly high-pitched sound, possibly from the exhaust noise and the vibration of the engine. 
Inboard vs. Outboard Motors: Cost Comparison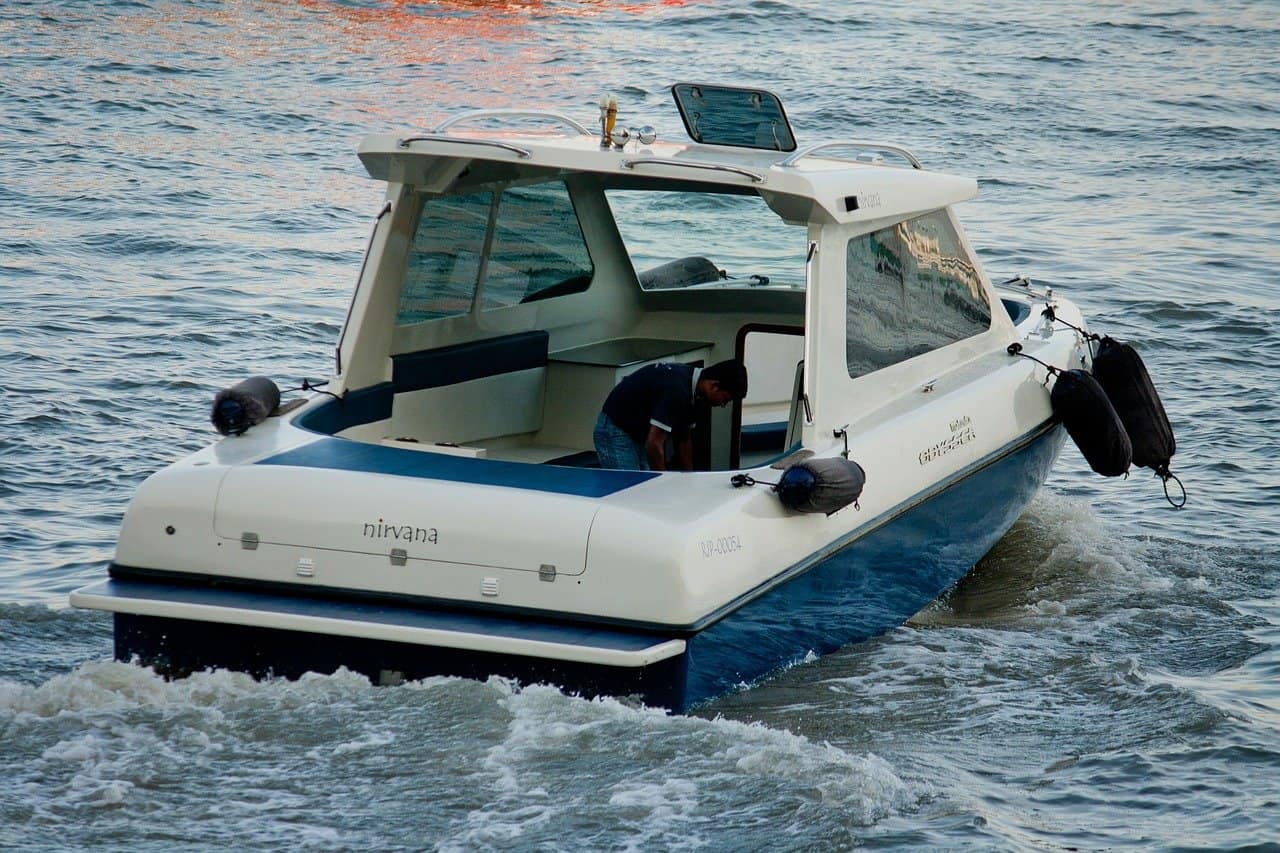 Costs to purchase and maintain inboard vs. outboard motors will significantly vary.
Cost of Purchasing
Inboard motors usually tend to last longer than outboard motors. The cost of purchasing an inboard motor will most likely cost you more upfront and can require more expensive insurance coverage.
Outboard motors do not typically cost as much as inboard motors. An inboard motor can cost around $8,000 to $25,000. Outboard motors can range anywhere from $1,000 to $15,000, depending on the size.
Installation
The installation and replacement of a new boat motor can be really expensive, depending on the size of your boat. The installation of and replacement of an inboard engine in a sailboat can range from about $5,000 to $10,000. Replacing an outboard engine in a sailboat can range from around $1,000 to $1,500. 
Replacing an inboard engine in most powerboats can cost anywhere from about $15,000 to $35,000. Replacing small outboard engines (2 to 5 horsepower) can cost around $1,000 to $1,500. The replacement of large outboard engines of 100 plus horsepower can cost at least $10,000 or more. The installation fees alone of these replacements cost anywhere from $200 to $2,000. 
Maintenance
Generally, inboard motors last longer than outboard motors. You can get up to about 1,500 hours out of an inboard engine before it will require maintenance. Outboard engines typically will last about 750 hours before they require necessary maintenance. Even though inboard engines might cost more than outboard engines, inboard engines require less maintenance which can be beneficial.
Inboard vs Outboard Engines 
Inboard and outboard engines have a few differences, but both can be great motors. Boats with inboard power usually are equipped with a sterndrive powertrain. This means an automotive type of engine is placed inside the boat with a steerable and trimmable drive unit placed in the back of the boat.  
Sterndrives are usually about 200 horsepower to 430 horsepower. Outboards are obtainable from small two-horsepower kicker motors to 600 horsepower motors. Outboard engines are most popular on cabin cruisers or day boats.
Inboard vs. Outboard Performance
As previously mentioned, inboard motors last longer than outboard motors. It is important to keep that in mind when purchasing a motor for your boat. Inboard engines are actually better for performing water sports, and outboard engines are better suited for saltwater, shallow water, and pontoon boats. This is because of the type of motor being used and its capability to build up enough power.
Advantages of Inboard Motors 
Since inboard motors have a more complex design, they offer quite a few advantages. Inboard motors have great fuel efficiency, run quietly, last for a long time, and have excellent power and torque.
Advantages of Outboard Motors 
Outboard motors also have a few advantages to appreciate. Typically, anglers and speedboat lovers like outboard engines because they have a tight turn ratio and are great in shallow waters. Outboard motors are less expensive, have lots of interior space, and have easier maintenance.
Inboard vs Outboard: Boat Types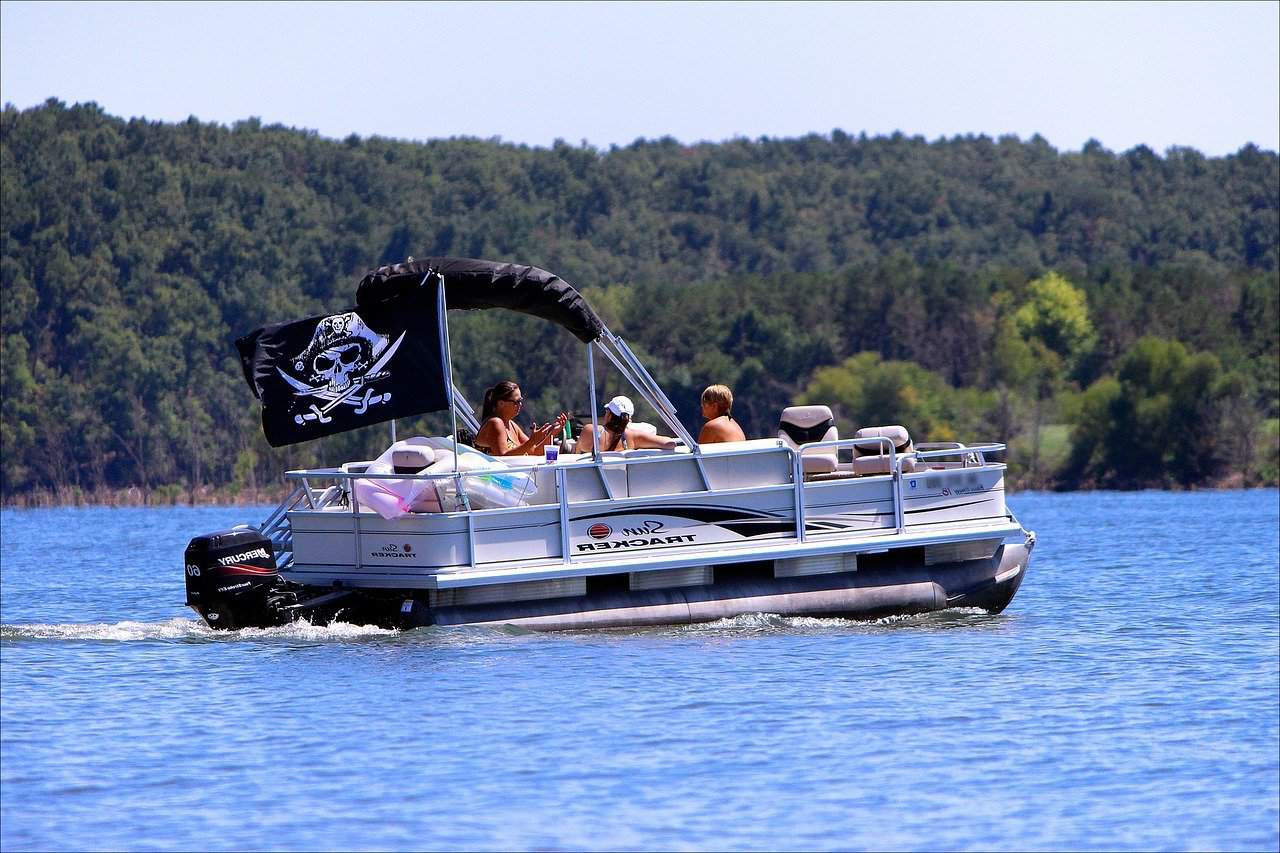 Inboard and outboard motors are available in several types of boats. Depending on the type of boat you have, you can decide which type of engine is best based on what type of boating you are doing.
Pontoon Boat
Pontoon boats are usually designed to give you plenty of space, have a large open deck, and give you lots of storage under the seats. Usually, outboard motors are used for pontoon boats, so you still have space inside your boat. You can have an inboard motor, but know that if you do, you will lose a lot of space inside the boat.
Bass Boat 
Bass boats usually use outboard engines. This is because an outboard motor allows the boat to move from place to place efficiently at a slow pace, which is great for fishing.
Jon Boat 
Jon boats usually can take a 20 to 25 horsepower outboard motor. This is perfect for a Jon Boat because it allows the boat to move nice and slowly, which is especially good for fishing.
Kayak/Canoe 
Kayaks and canoes are usually used as paddle boats, but some have a small two-stroke or four-stroke outboard motor. They can be a little bit bulky, but they will give your boat just enough power to be able to have a productive fishing experience.
Best Inboard/Outboard Motors
Here are two of the best engines for your small fishing boat.
Mercury Marine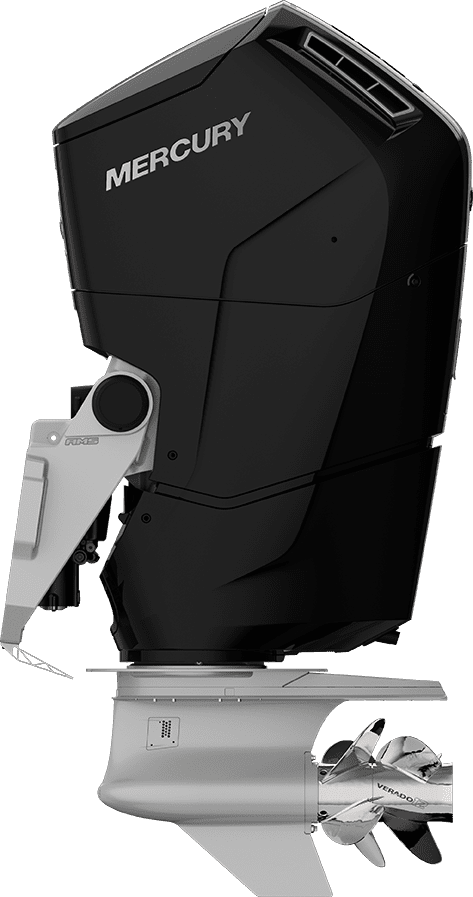 Pros
Large selection
Built in cooling systems
Easy to navigate
Cons
Issues with defective fuel pumps
One of the reasons why Mercury is the trusted supplier for both inboard and outboard motors is because of the size of their selection. Whether you're fishing a small Jon boat on local ponds or taking your bass boat out to competitions, you'll find the right motor for your needs.
Evinrude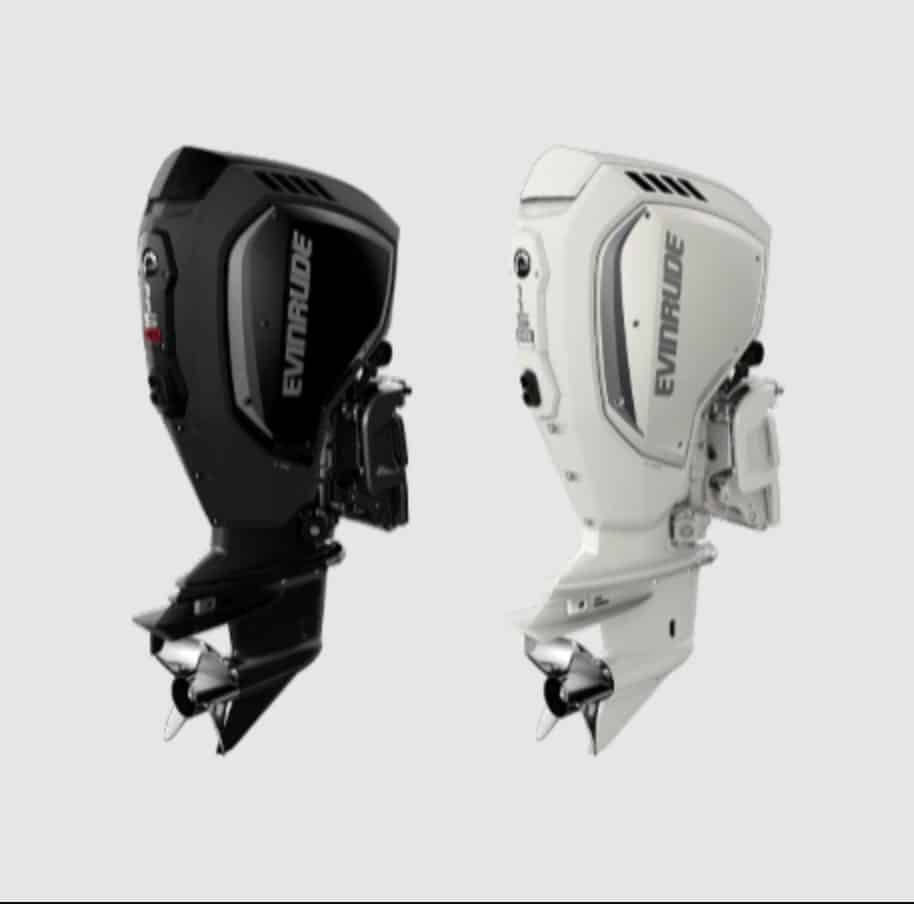 Pros
Great fuel efficiency
Longest running time
Low maintenance
Cons
While these guys might be a bit steep in price, they make up for it in quality and longevity. Chances are, you'll never buy another motor again once you purchase an Evinrude. They have low emissions, great fuel efficiency, and some of the lowest operation and maintenance costs in the business.
FAQs 
In case you still have questions about inboard vs. outboard motors, here are some commonly asked questions regarding the two kinds of motors.
Question: Are inboard or outboard motors better? 
Answer: Inboard motors are better if you are trying to have less maintenance on your engine. Even though they may be more expensive, they last almost twice as long as outboard engines, requiring less maintenance.
Question: What are the advantages of an inboard motor? 
Answer: Inboard motors have great fuel efficiency, operate quietly, last a long time, and are great for water sports like waterskiing and wakeboarding.
Question: Are inboard motors safer than outboard motors? 
Answer: Inboard motors are the safest type of motor for pulling a ride. If you don't plan on pulling a rider, an outboard motor and inboard motor is equally as safe.
Question: How long do inboard motors last?
Answer: You can usually get about 1,500 hours out of an inboard motor before it will require maintenance. 
Question: Can you use inboard motors in saltwater? 
Answer: Inboard motors can be used in saltwater, but saltwater is very corrosive. This means that each time you use your motor in salt water, it will have to be flushed to avoid damaging your motor.
Final Thoughts 
Although inboard motors cost more than outboard motors, they seem to be the better option to choose from. Inboard motors can last twice as long as outboard motors, and they are neatly tucked away inside of the boat, making the boat appear larger. 
If you can choose an inboard motor for your boat, we recommend doing so. Between the fuel efficiency, the life of the motor, less maintenance, and how quiet the engine is, inboard motors are definitely the way to go.
Looking for more interesting readings? Check out: