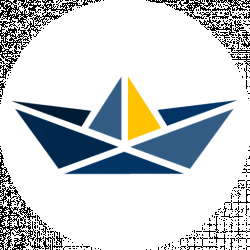 Latest posts by Jeanne Murugami
(see all)
Have you been boat shopping recently? If yes, you know how strenuous sorting through the vast assortment of bowriders, the large packs of center-consoles, and the copious crop of pontoons can get. It's even more challenging to determine the gems representing real value and those that are inexpensive junk. 
If you're after an excellent first boat, getting one of the best bowrider boats is a perfect starting point. From cruising in style to fishing to waterskiing, bowriders are nothing less than versatile. They deliver snappy handling, comfortable seating, and a sporty look, making them an ideal water vessel for friends and family.
Currently, open-bow runabouts overwhelm the market, with many of them being relatively inexpensive. And for that reason, narrowing down the options to only a few impressive runabouts wasn't that easy even for us. And it could be even more challenging for you as you strive to pick out one that suits your desires and needs best. 
The 6 Best Bowrider Boats
After thorough research, we'll use this guide to present what we think are the 6 Best Bowrider Boats alongside a detailed buyer's guide and additional relevant information. After reading this piece, we believe you'll attain a better position to make a more informed choice.
Our review will feature the best performing, economical, and well-constructed bowrider boats, Let's dive right into it!
Monterey 385SE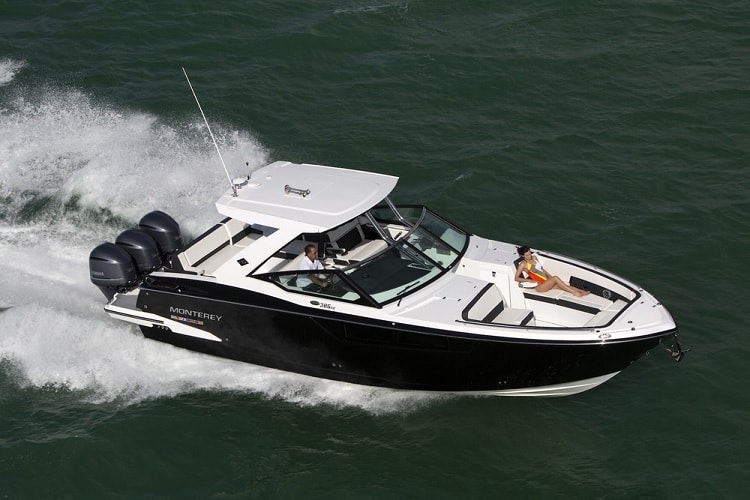 If you want a bowrider raising the bar for performance, comfort, quality, and sophistication above all, the Monterey 385SE is the real deal. It's not the cheapest model, and its price point can be pretty daunting, but given the amenities it offers, you'll realize why the price is justified.
The vessel almost defies the bowrider class with exceptional attention to detail and top-notch touches running from the bow to the stern and the cabin underneath.
The craft's bow then swanks a cozy and spacious seating zone with grab rails for a smooth and secure ride. Other standard features in this area include a stereo remote control, a cocktail table alongside a filler cushion that converts to an expansive sun pad.
There's another L-shaped lounge in the aft cockpit area—enough to accommodate large groups. Also, a sink-fitted wet bar, cockpit table, refrigerator, and other impressive features flood the cockpit. Overnighting on the Monterey 385SE is mind-blowing, thanks to the functional and cozy room below decks equipped with a 40″ LED TV, a microwave, stereo system, etc.
The captain's chair is adjustable and controlling the boat is through the Optimus 360 Joystick Power Steering. Using a Yamaha 300 HP Triple Outboard Motor system, you'll enjoy high speeds of up to 57 mph, which is pretty good for watersports.
Sea Ray SPX 210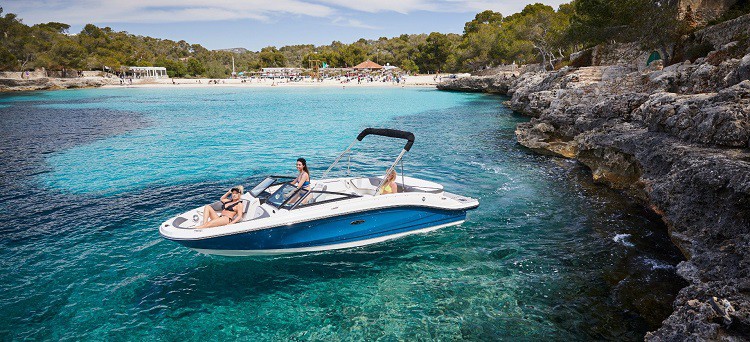 If all you are after is a bowrider boat with enough room for your family, top-notch performance, and a sleek design, the Sea Ray SPX 210 is a steal for you. It simply packs all the amenities most boaters crave at a reasonable price point.
It boasts a spacious cockpit, which features double captain's bucket seats that incorporate flip-up bolsters. Still in the cockpit, there's a Fusion stereo system, a removable cooler, plenty of storage, an L-shaped lounge seat, and a wet storage compartment that may act as an extra cooler space.
Further, the stern showcases a versatile and extensive swim platform with a large sun-pad that easily converts to an aft-facing bench. It also includes a four-step retractable ladder for boarding the vessel and integrates several beverage holders all around for more convenience.
Part of the standard features is a four-stroke Mercury 200 outboard, which makes the Sea Ray SPX 210 drive easy and reach top speeds of up to 50 mph. And if you want more horsepower, this runabout allows an upgrade to a 250 HP outboard. Also, you can opt for a sterndrive model if you want a more generous swim platform and hangout area. 
Formula 240 Bowrider
The Formula 240 Bowrider is a remarkable model, balancing between upscale features and sport boat handling, emphasizing performance and luxury. It displays a compact, sleek, and easily trailerable design that makes it quite striking to the eyes.
Its helm station employs molded fiberglass and includes all standard features you can imagine, including a Clarion stereo system.
Other than that, it incorporates a cockpit table alongside a removable cooler, both of which are removable in case you wish to create more space for entertainment. And among the optional amenities is a stainless-steel sink and a molded cockpit wet bar as well.
The aft section of the Formula 240 delivers a full-length double-wide sun lounge that includes an angled backrest. From here, you can watch your kids swim and play from the broad swim platform. And given it's a sporty model, its tower integrates the wakeboard and ski racks, creating plenty of lounging room aboard.
The bow offers additional space for sunbathing and stretching and includes a concealed beach ladder as well. Further, the cockpit integrates a cozy and versatile seating arrangement, including the skipper's double-wide chair, which has a flipping backrest. It then uses a 430 HP MerCruiser 8.2 motor that attains a top speed of about 54 mph.
Scout 215 Dorado Bowrider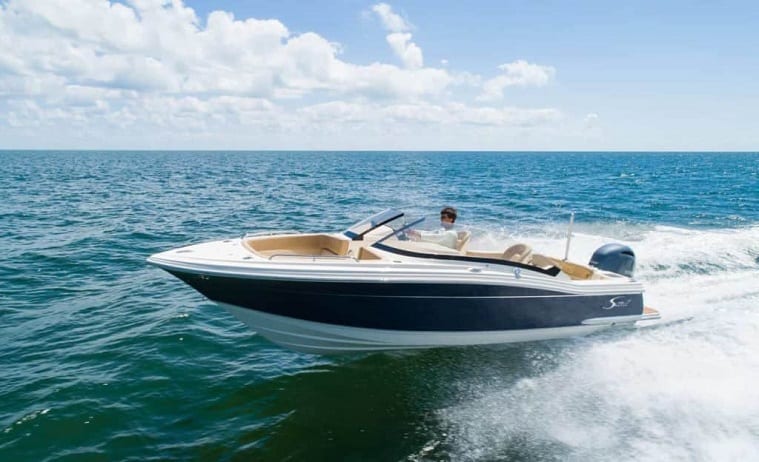 Ready for action and amenity-filled, the Scout 215 Dorado Bowrider strikes the perfect balance between class and performance while offering anglers the ideal package for notable moments on the water.
It showcases a black acrylic dash with corresponding countertops alongside a stainless-steel steering wheel. The windshield is frameless and, as you'd expect, comes in a wraparound design for multi-directional wind protection. All these features are racy-looking, adding to the Scout 215 bowrider's classic appearance.
It boasts an appealing bow area that delivers enveloping seats and twin lounges for your onboard guests. The transom bench is foldable, allowing guests to kick back, and the port and helm console incorporates standard double adjustable bucket-style swiveling seats. Besides that, it also includes an optional oval teak table that you can use to hold snacks and drinks.
To some extent, this vessel mainly inclines to a fishing model, and for that reason, it includes four gunwale rod holders, a ventilated baitwell with top-speed pickup, and under the gunwales rod racks. As for the motor, this craft employs a Yamaha F150 outboard, which is potent enough to reach a sufficient top speed of 43 mph.
Tahoe 210S Bowrider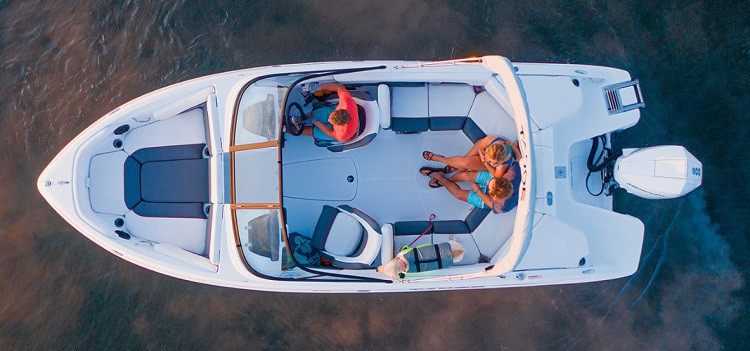 If you want a runabout delivering all the amenities but with a simple yet functional and comfortable design, the Tahoe 210S is worth your consideration. At the bow is a standard lounge seating with plenty of storage underneath. 
There are twin bucket-style seats at the cockpit alongside more storage room to keep your valuable items dry and secure. Additionally, you'll love the integrated Kicker stereo system that has both MP3 and Bluetooth support for entertainment convenience.
At the back of the 210S is a cozy U-shaped lounge that boasts notable aft storage space. Sunbathers will love the padded sundeck, including a folding and adjustable backrest to help you experience optimal relaxation.
Watersports and wakeboarding buffs will appreciate the bowrider's ski tow ring and the generous swim platform. And with a four-stroke 225 HP Mercury motor that allows varying configurations, expect the Tahoe 210S to attain high speeds of up to 55+ mph.
Chris-Craft Launch 25 GT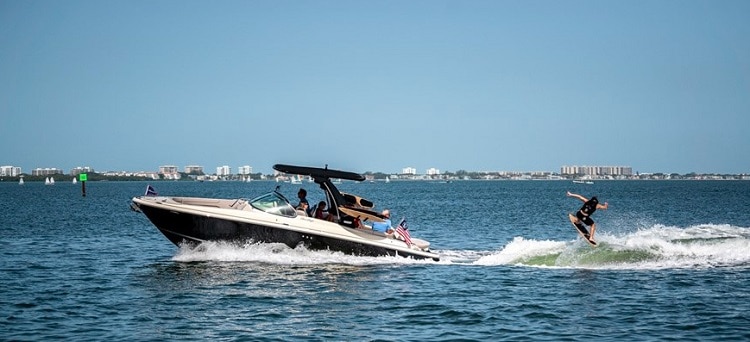 For those boaters searching for a bowrider hitting out of the park in terms of combining performance, luxury, and style, the Chris-Craft Launch 25 delivers just that.
From the varnished mahogany steering wheel to the vinyl upholstery and coated cozy leather, this runabout boat vaunts the finest materials and quality, with Chris-Craft paying exceptional attention to detail.
Coming from a reputable brand, it employs the Tumblehome design with a flared bow and a deep V bottom, all from the Chris-Craft trademark. And complimenting the design is the stainless-steel windshield that swanks some striking lines.
Moreover, it integrates impressive bowrider features such as a Fusion stereo system with a subwoofer and amp, CZone digital switching, alongside a 10″ Garmin navigation display screen. Additional amenities include a convertible sun-pad that turns into an aft-facing lounge and a stainless-steel tow for the thrill-seekers. 
Choosing the Best Bowrider Boats – Buyer's Guide
Making up your mind about a bowrider boat being an excellent vessel for you is just a part of the task. You'll still need to figure out which specific model to get. And remember, there's a vast array of brands to pick from and varying models flooding the market right now. So, how do you single out one bowrider that's best for your needs?
Through some research, we have compiled a detailed and informative buyer's guide. It entails the prominent features you should always look for in a runabout, helping you have an easy time during the ultimate decision-making process.
You'll need to figure out the different features you would want your dream bowrider to possess. After being clear on which ones you value the most, you will have already narrowed down your options by far. Below are the significant features of a bowrider that you ought to contemplate.
Stowage
Where will you store items that you bring with you aboard? This question is vital to ask before you pick out the best runabout boat for you. Do you have enough storage room for all your fishing accessories and gear, assuming you intend to go for fishing expeditions? Is there somewhere you can keep your live catch?
You may also wish to entertain your friends or cruise with your family on the lake during weekends. And the question here is, will your dream boat have adequate space to store snacks, life jackets, and other stuff you may need to carry aboard? So, even as you compare different bowrider boat models, stowage is something worth your attention.
Seating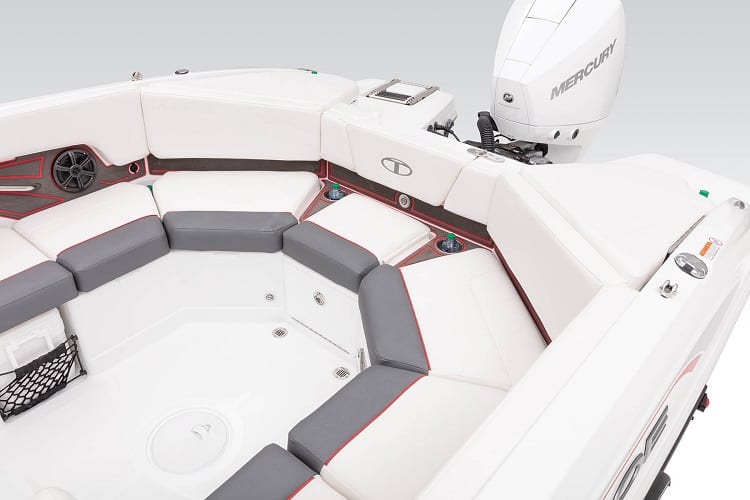 However you intend to use your bowrider doesn't matter, but ample seating is a must-have factor worth considering. Depending on the number of people you'll often have to host on board, go for a bowrider with a reasonable passenger capacity. Most runabouts will feature seating space in the aft and bow decks, but the seating layout may precisely differ from one vessel to another.
If you're only buying a bowrider for your family and perhaps to host a couple of friends occasionally, a small runabout will suffice. Go for models with an average passenger capacity of six.
However, if you'll be hosting several family members aboard, you'll need a model whose deck and aft deliver accommodation for large groups. But also, be sure to base your decision on an actual need rather than on imagination.
Grab-Handles
Regardless of which bowrider model you pick, grab rails cut it among the must-haves. These come in handy by delivering extra support when maneuvering turns, cruising through the water at high speeds, and slowing down. 
Everybody on board at some point will need something firm to hold on to if needed. And you also wouldn't want anyone falling over and ending up hurt by accident as that could bring about a lawsuit.
Cockpit
For most boaters, the cockpit isn't the first thing to cross their minds when identifying the features they'd expect their dream vessels to have.
Nevertheless, since you'll devote a truck-load of money to a vibrant craft for your relaxation and leisure activities, you'll want to feel comfortable while driving it. And to help you attain that, here are some crucial questions you need to ask.
Does the vessel feature angled foot braces?

Is the dash tinted or matte? Are the controls visible even in bright sunlight?

How cozy is the helm seat? Does it incorporate a seat bolster for extra support to your arms and back while driving the bowrider?

What is the dashboard's finish appearance?

Does the windshield have optimal height? Does it offer wind protection from all directions? 

Are there any cup holders, charging ports, and phone holders available? Are they all easily accessible?
As you narrow down your bowrider options, the above questions give you a better insight into what cockpit features to consider. 
Entertainment
If you wish to turn your runabout into party-central, look out for features supporting your vision. Go for cup holders, ample storage, cozy seating, marine audio speakers, LED deck lights, etc.
Such features make critical ingredients for hosting vibrant and successful parties aboard. Remember, the idea is to make your passengers have the best time, and to achieve that, they have to be comfortable at all times without them feeling like they're somewhat cramped.
Also, consider bowriders that feature a small table. It may come in handy in delivering a convenient surface for holding snacks and drinks.
Watersports
Most runabout models include some form of sports-feature package. However, most brands don't offer it among the boat's standard features but often comes as an optional add-on that they can install for you as a custom feature.
For example, if you want a bowrider that supports tubing, wakeboarding, or water skiing, here are a few questions you need to figure out. 
Does the craft offer space to store your skis and wakeboards?

Does it feature a tower that allows you to attach your tow rope when tubing or skiing?

Is the runabout's horsepower enough to cruise at top speeds even with a brimming ballast tank when going wakeboarding? Or will you have to acquire a more potent engine?
If you come across a bowrider boat whose standard package includes all the above features, that's a steal.
Manufacturer and Dealer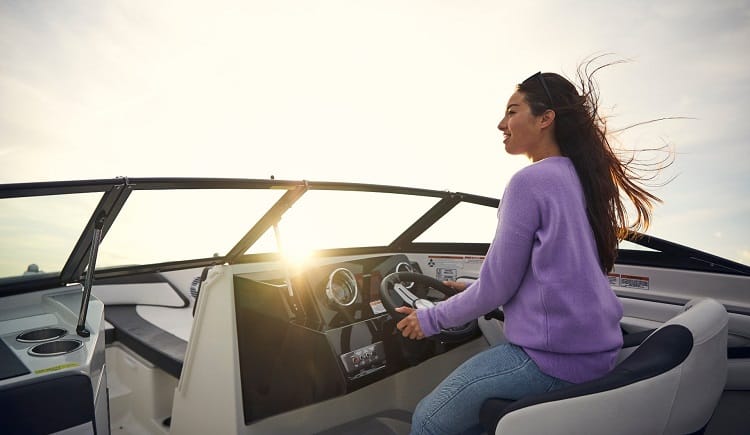 After being clear on the specific features you'd wish to have in your dream bowrider, you'll now get to choose the boat brand and dealer. Keep in mind that both these entities make up vital elements of the equation. 
See that you get your bowrider from a stable boat manufacturing company whose reputation is renowned. Brands marred by impending bankruptcy or financially struggling could compromise their production quality to stay in business. Do your research, and steer clear from such manufacturers. 
The same applies to boat dealers as well. Do some homework to ensure you engage in business with dealers you can trust. Check for performance indicators, e.g., their overall reputation and the number of years they have been in the boating industry. If they come out clean, proceed to contact them about purchasing a boat.
Sterndrives or Outboards? 
Whichever motor you pick will ultimately affect your storage space, the boat's appearance, maintenance costs, and what type of boating you do. Below are some primary differences between sterndrives and outboards:
A sterndrive is, in simple terms, a hybrid of an outboard and inboard motor, typically present on deck boats and bowriders. It is installed inboard and then coupled to an outdrive unit through the transom, mounted on the stern beneath the waterline. 
Since it's inside, a sterndrive compromises some interior storage space. However, it does allow for a more ajar swim platform and a clean appearance of the transom. It's also slightly heavier than an outboard but happens to be more fuel-efficient and quieter.
Now for the outboards. Unlike a sterndrive, an outboard is installed on the transom's outside, and hence their name. For that reason, they deliver more interior storage space. They are also simpler to work on (especially for the DIYers), lightweight and boast lower maintenance costs.
They are also excellent for sailing on sandy beaches, and shallow waters with their drive and pop unit can be angled out of the water.       
Frequently Asked Questions
Question: What is a Bowrider?
Answer: A runabout often referred to as a bowrider, is a vessel with an open bow seating and a V-shaped hull. The crafts come in varying sizes, typically ranging between 17 and 35 feet, and their designs best suit leisure purposes.
Question: What Differentiates a Bowrider from a Deck Boat?
• Answer: Both runabouts and deck boats are ideal family vessels, with each delivering towing support for water sports. However, there are a few distinguishing aspects between the two crafts.
• Performance: In terms of performance, bowriders brag an overall better score than deck boats. They smoothly cut through waves and deliver sharper turns as well. Bowriders are also relatively lighter than their deck boat counterparts, making them faster even on similar horsepower.
• Design: As for design, deck boats come with a flatter and more extensive hull. With the wide hull design, they provide more stability and more deck room, hence the name. More deck room translates to more storage capacity and seating space, one factor among several that makes some boaters favor deck boats over runabouts.
Question: Are Bowriders Suitable for the Ocean?
Answer: Bowriders, just like pontoon boats, are primarily designed for boating on inland water bodies such as rivers and lakes. Nonetheless, it's still possible to use a bowrider on the ocean, and in fact, many boaters do. There are runabout models, large and capable enough to do okay in the sea.
But before subjecting your bowrider to the big waves, take time to know and understand your vessel better. Ensure you're familiar with its strengths as well as limitations. Further, be responsible and always be on the lookout for the weather conditions. 
Also, going to tackle the big waters isn't for all bowriders. If your model is less than 21-feet-long, it's probably not the best idea to go on the sea.
Question: Can You Fish in a Bowrider Boat?
Answer: Yes. Bowrider boats are very versatile and hence not only for recreational purposes but fishing as well. Their open bow section design delivers plenty of seating that will allow your family to tag along during your fishing trips. Some even incorporate a fish box, live well, and fishing rod holders.
Wrapping Up 
By now, we can all agree that acquiring a bowrider is no small feat. It is a process with numerous moving parts that you must iron out before making the ultimate buying decision. You first need to identify what you expect most from the vessel, consult your budget, and you'll be good from there. 
Many factors will determine which bowrider suits you and your family best, and therefore, no model from our list can be considered the best or worst. Keep in mind; they are all renowned for a reason. And if you pick one of the runabout boats above, expect nothing short of an exciting, vibrant, and successful boating experience.
If you are still undecided on which runabout boat to go with, the Monterey 385SE is the real deal (for boaters who don't mind breaking the bank). But for those on a strained budget, the Tahoe 210S is an ideal choice.
For more interesting readings check out: