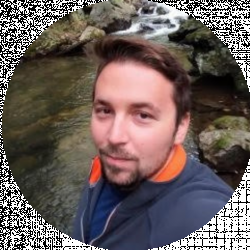 Latest posts by Coty Perry
(see all)
In the 1980s, Yamaha started manufacturing and selling 4-stroke outboard motors. At the time, the majority of outboards were mainly 2-stroke. Currently, Yamaha is one of the best manufacturers of outboard motors, and the Yamaha 115 is one of the most popular among boaters.
That said, we have researched and gone through boater forums as well as online reviews. If you didn't know, the Yamaha 115 is one of the most popular outboard motors in the world. Read on to learn more about the Yamaha 115.
Yamaha 115 Outboard Review
For starters, the 115 from Yamaha is the lightest DOHC 115 HP in-line 4-stroke on the water, considering the nearest competitor is heavier by 25 pounds. It comes with a 0 – 200-foot acceleration of 0.7 seconds.
Some of the features include:
Command Link tachometer with optional variable trolling RPM

Powerful 35-amp alternator

Available in 20-inch or 25-inch shafts

Lightweight (377 pounds)

Available for mechanical and tiller control
Efficiency and Power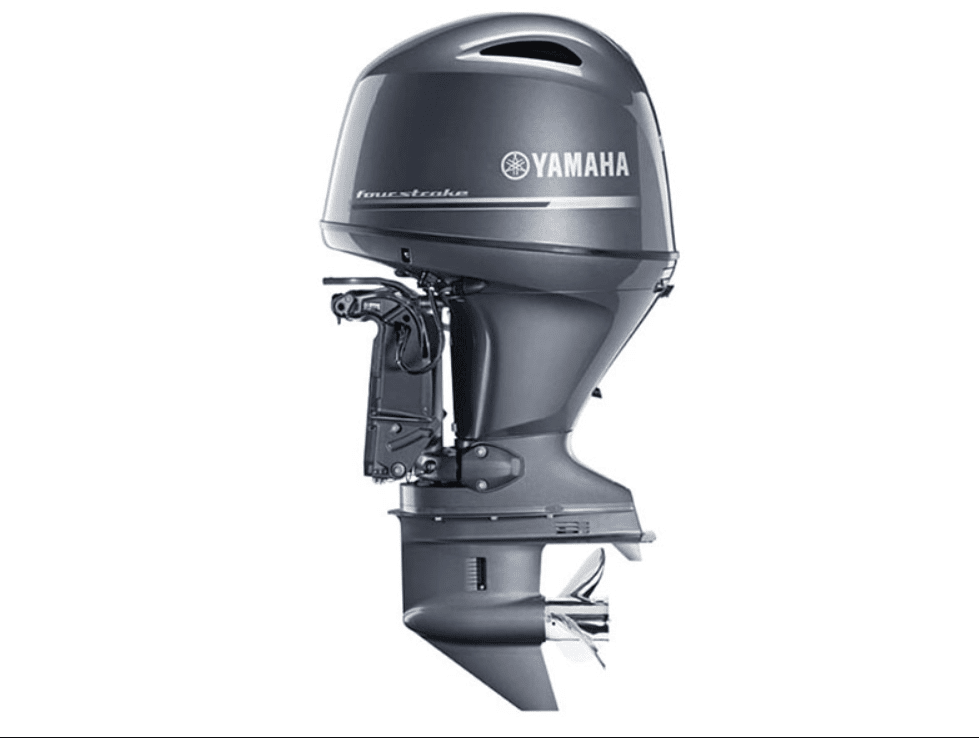 To deliver the exact amount of fuel required for optimum efficiency and performance, the 115 uses Precision Multi-Point Electronic Fuel Injection.
Corrosion Protection
The outboard comes with Yamaha's highly vaunted and anti-corrosive paint system combined with their proprietary alloy (YDC-30). These features give the outboard a five-layer protection barrier against corrosion. An additional protection layer is a result of steel-made components such as the shift, prop, and drive shafts. When it comes to the motor, multiple sacrificial anodes protect the motor from the elements.
Convenience and Control
The F115 is compatible with the Multi-Function Tiller Handle that is award-winning. It incorporates warning and controls, variable trolling switch, power trim and tilt operation, gear shift, emergency stop, and engine start/stop all in one.
Charging Power
The F115 from Yamaha features a 3-phase alternator capable of producing 35amps of power. This is plenty of power for accessories, battery charging, and more.
Variable Trolling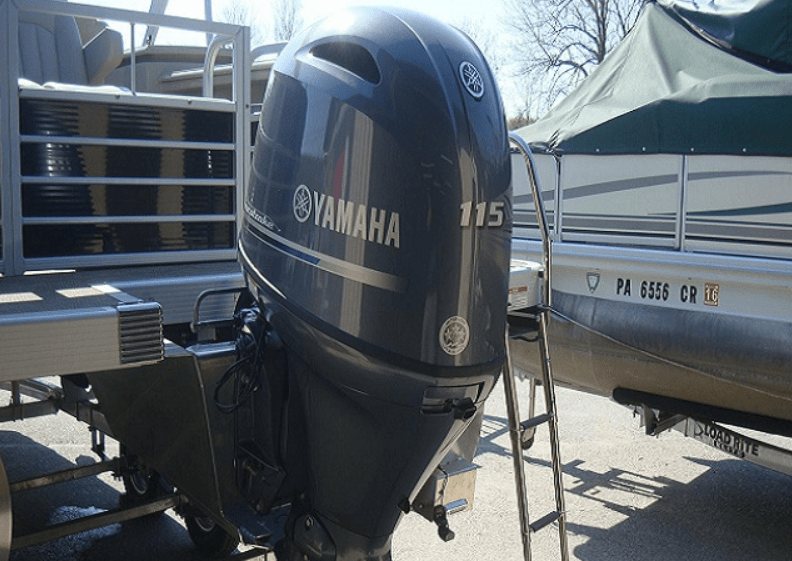 VTS (Variable Trolling RPM Switch) is one of the great features of this outboard. It ensures you get a precision adjustment of trolling speeds in 50 RPM increments from 650 to 900 RPM. On the upside, it allows for sub-idle trolling, which is a major plus for anglers.
Extended Engine Life
You can flush the engine without starting it, thanks to the freshwater flush device. The feature offers maximum engine life, durability, and convenience.
Pros
4-stroke outboard motor

1.8-liter displacement SOHC/DOHC design with four valves per cylinder

Extraordinary volumetric efficiency and lighter weight

Lots of bang for your buck

Perfect for a mid-sized watercraft

Great for anglers and water sports enthusiasts

Basic design with modern features
Cons
Require frequent maintenance

Bad fuel pump issues

Trim and tilt switch issues
Yamaha 115 Outboard Alternatives
From the information above, you understand the features of the Yamaha 115. If you are looking for an alternative, we got you covered. The following list consists of 3 of the best alternatives if you feel the 115 from Yamaha doesn't meet your needs.
Mercury 115 HP Four Stroke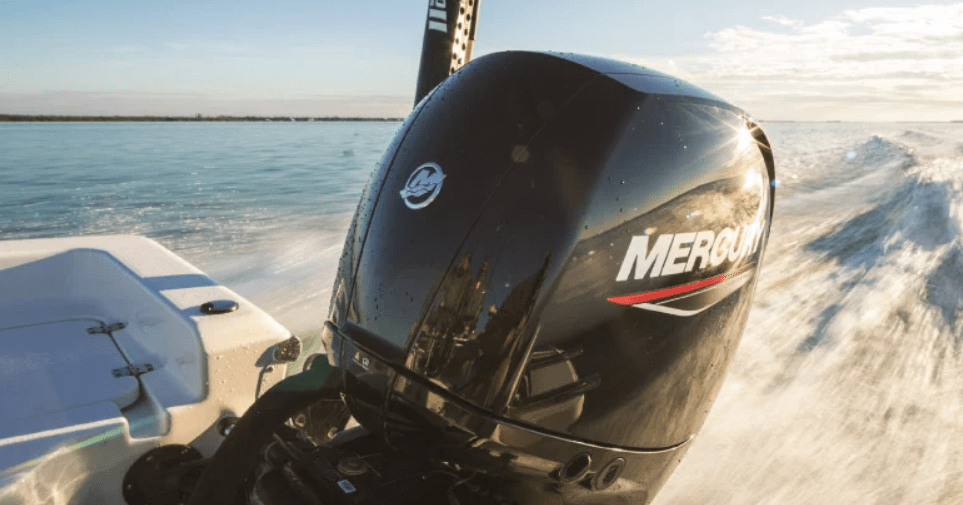 Mercury's 115 4-stroke HP is sold in four different models. They are the 4-stroke Command Thrust for larger boats, commercial-grade SeaPro, all-rounder 4-stroke, and the performance-oriented ProXS.
Compared to the Yamaha 115 HP, the Mercury 115 is lighter. One of the factors that contribute to its lightweight is the use of a single overhead cam rather than a twin cam. Get the Mercury ProXS if you want to go fishing and back homes as efficiently and quickly as possible. All these outboard motors feature a 2.1 liter 4-cylinder bock with a single overhead camshaft.
The SeaPro spins the slowest operating at a range of 5,000 to 5,500 RPM. It doesn't have the option of electronic fuel injection required for commercial operations. The Pro XS version spins from 5,300 to 6,300 RPM.
Command Thrust is standard on the Mercury 115 Pro XS. A higher gear ratio ensures the engine can lift heavier boats up onto the plane. The SeaPro and 4-stroke models have Command Thrust as an option. Apart from the 4-stroke other models of this Mercury outboard motor use hydraulic power steering.
Pros
Lightweight

20 – 25-inch shaft length

6-year recreational warranty

Eight valves in-line 4-cylinder

Direct injection
Cons
Suzuki DF115SS/DF115A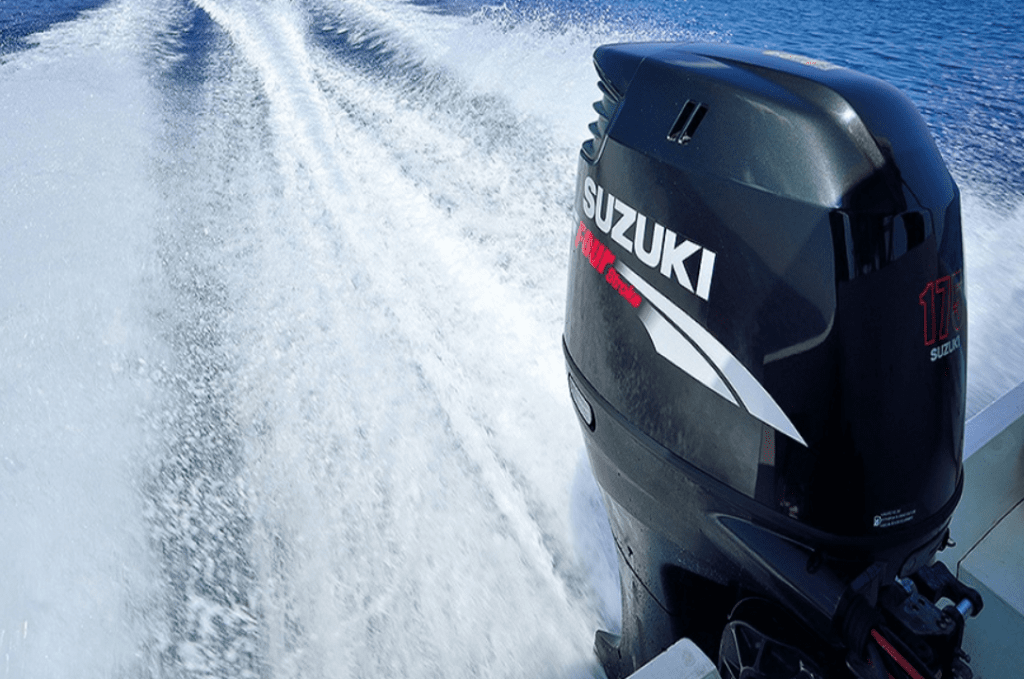 If your priority is a good balance on the back of your boat, then the DF115 range from Suzuki is a great option. Compared to its competitors, this engine's center of gravity sits more forward. Therefore, the engine improves handling on boats that are sensitive to steering inputs and those that feel stern-heavy.
Take note that Suzuki outboards run higher gear ratios than theory competitors. They can allow them to push a higher load and swing a larger propeller than their counterparts. On the downside, you can only use 91RON fuel. On the upside, the engine comes with one-touch starting making it one of the quickest engines to start.
You get the option of a troll mode system that ensures the engine can idle in 50 RPM increments. Recent engines come with the new Suzuki System Diagnostics app. You can scan a QR code in the digital multi-function gauge to view engine diagnostics.
Also, recently the company launched its new Suzuki System Diagnostics App. It's designed to allow owners to scan a QR code displayed in the digital multi-function gauge to show engine diagnostics.
Pros
Great for boats that are stern heavy and sensitive to steering inputs

Swings a larger propeller

Optional troll mode system

New Suzuki System Diagnostics app

One-touch starting
Cons
Honda BF115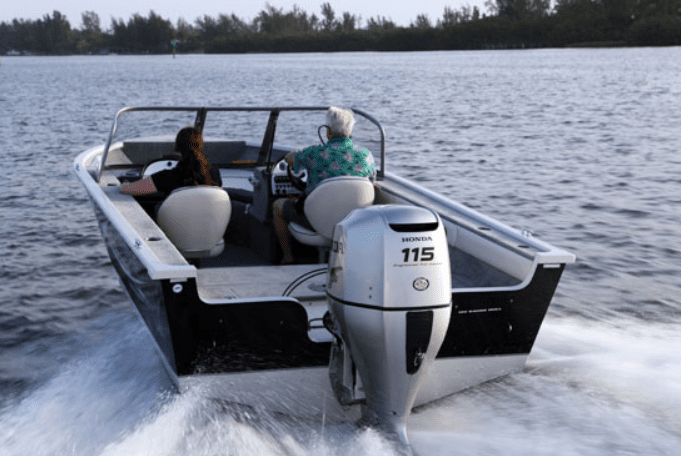 Adapted from an engine designed for the Honda Accord, this outboard is considered the "big boy" of the 115 engines. It has a system known as BLAST (Boosted Low-Speed Torque) that makes it a fuel miser. Combined with the 2.4-liter displacement, you get some serious performance on low revs.
With such features, the outboard is more suited to bigger vessels. Additionally, the engine uses two counterbalancing shafts to ensure there is minimal vibration. This is why it's among the smoothest outboard engines in the 115 HP range.
Pros
Fuel efficient

One of the smoothest engines in its range

4-stroke DFI

7-years warranty for recreational use

Two counterbalancing shafts
Cons
Not recommended for small boats
Outboard Motor Buying Guide
Without an engine, your boat becomes nothing more than a large rowboat. An outboard is likely the most complicated and costly part of your boat. That said, you must make an informed decision bearing several factors in mind. The following information is designed to ensure you can get the best outboard motor.
Basic Information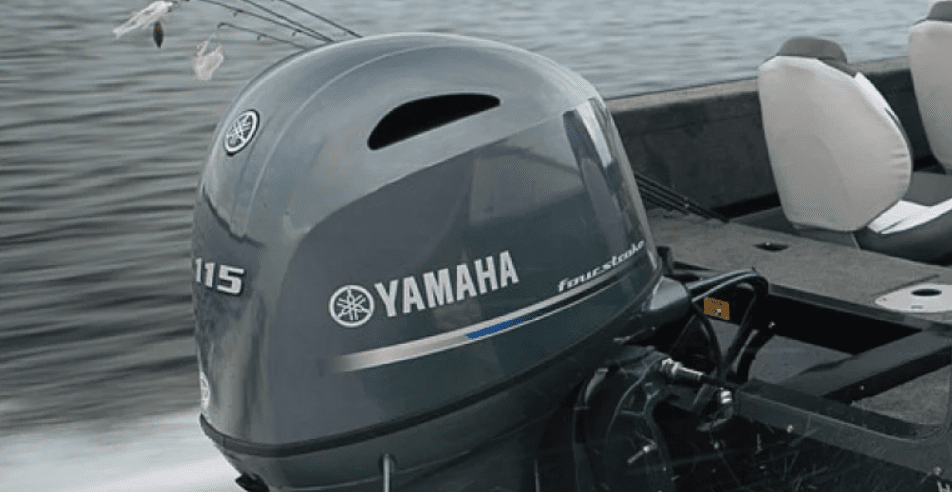 Check your boat for the NMMA (National Marine Manufacturers) plate. It's normally located on the inside of the stern. The plate not only gives you the maximum and minimum horsepower rating for your hull, but it also offers other useful information. If your boat lacks this certification, find out the hull's rating from your manufacturer.
When you are buying an outboard motor, make sure you stay within the maximum and minimum horsepower rating. Never go for an engine that is on the wrong side of the rating, whether past the upper or lower limit. Such an outboard endangers the lives of the people on the boat and the integrity of the hull.
Once you know the HP rating, it's recommended you calculate the amount of gear and people you will have aboard on a typical trip. For example, if you usually have several of your buddies on board, you need something powerful to make sure the boat's performance is not compromised. On the other hand, if you boat by yourself, a less powerful engine saves you costs associated with fuel.
One more thing to consider is the location you will be using your boat. For instance, boating on the ocean will require a stronger engine compared to boating on calm lakes. You can look at the different types of engines and their uses once you complete these preliminary steps.
Types of Outboard Motors
The two main types of outboard motors are 2-stroke and 4-stroke. Major differences between these two motors are noted here. Four-stroke engines are usually heavier at the same horsepower than their two-stroke counterparts. This means 2-stroke engines have a better power-to-weight ratio. However, most 2-strokes don't meet emission standards.
4-stroke engines use only gas, while 2-stroke motors operate using a mixture of oil and gas. Additionally, four-strokes are quieter because the oil is not added to the fuel but is added to the engine. As a result, 4-stroke outboard motors have better fuel economy. These are the major differences between the two engines.
The type of fuel injection the outboard motor uses is a factor that affects fuel use and consumption. That said, the three types of fuel injection used on these engines are explained below.
Types of Fuel Injection
The three types of outboard motor fuel injection are carbureted EFI (Electronic Fuel Injection) and DFI (Direct Fuel Injection). As the name implies, DFI systems inject fuel directly into the engine's cylinders. EFI systems control fuel and air intake using electronic systems.
Carbureted systems work by controlling the amount of fuel and airflow that get into the engine. They have been around the longest. Even though these systems are the most affordable, their fuel economy is inferior to both EFI and DFI systems.
Consider the Horsepower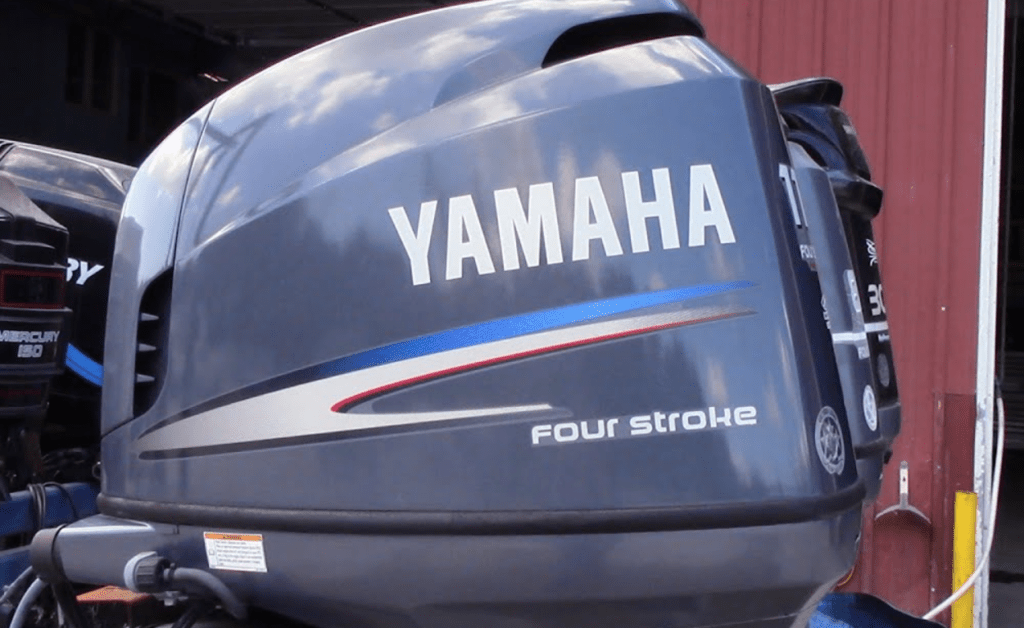 When it comes to personal needs, the above considerations are of great importance. However, the type and size of your boat predetermine the choice of horsepower. You have some wiggle room depending on how much you want to spend on fuel, how many people you want to have in your boat, and how fast you want to go. Your decision becomes straightforward once these calculations are made.
You will not want to exceed about 115 horsepower if you are purchasing a motor for a small boat such as an inflatable, a canoe, or even a dinghy. The horsepower is determined by the type of boat you will use it on. For small to medium-sized boats, this horsepower range is recommended considering they don't need to go as fast as powerboats.
For boating in relatively calm waters or lake boating, these types of engines are often ideal. Since your speed is determined by the amount of weight you have in the boat, think about what you need before making a purchase.
You do not need a huge amount of power if you are using boats around 10 – 15 feet in length, made from fiberglass or aluminum. It's because they are relatively lightweight. An engine in the 15 – 20 horsepower is powerful enough to suit your needs well for short distances. In many cases, these engines do not have to compensate for the bumpy rides over the swells associated with ocean currents.
The range of options for boats of lengths between 15 and 25 feet is equally large, but this depends on the build and purpose of the hull. Engines of 75 to 90 horsepower may run skiffs and boats used for excursion and coastal fishing, while similar boats of similar lengths that travel further and need faster speed may need up to 300 horsepower.
For a boat that is over 25 feet in length, you can choose to have twin outboard motors on the stern. They're usually in the range of 200 – 300 horsepower. For boats that travel far offshore, this extra power is necessary if they are to spend time fishing or other such tasks.
For a sports boat, the horsepower should probably be in this range, even if it is less than 25 feet. A larger sport boat needs a range of 300 to over 400 horsepower if the boat is to be used often. The most important thing is to make sure you research and think about your boat carefully before you select an outboard.
Yamaha 115 Outboard FAQs
Question: Is the Yamaha 115 a Good Outboard?
Answer: Yes, it is. It has consistently received high marks for performance, longevity, and reliability. Although it's a high performer, regular service and maintenance are required to keep it running.
Question: How Fast is the Yamaha 115?
Answer: The VF115 V MAX SHO has a top speed of nearly 51 MPH. It's considered the fastest 4-stroke engine ever. The product weighs 337 lbs. and is a class leader in efficiency, top speed, and torque. Apart from being the fastest, it's 10 lbs. lighter than its counterparts.
Question: Is the 115 from Yamaha Durable?
Answer: It depends on how well you service and maintain it. Typically, the outboard has a lifespan of 1,500 to more than 3,000 hours.
Question: Which is the Most Reliable Yamaha Outboard?
Answer: The 150 produced after 2005 is usually considered one of the most reliable Yamaha 4-stroke outboards ever produced.
Bottom Line
The Yamaha 115 is a great outboard. If you don't like it, you can check the options from Honda, Suzuki, and Mercury. You can use the buying guide to help you find an outboard that will meet all your needs.
For 115 HP, go for the Mercury 115 if fuel consumption is not a problem and you are looking for a lightweight 115 HP outboard. Go for the Honda BF115 if you want to economize on fuel, and you have an average-sized boat. If your boat is stern heavy and sensitive to steering inputs, go for the Suzuki DF115A or DF115SS.
Looking for more interesting readings? Check out: