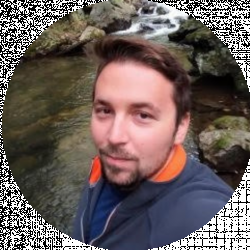 Latest posts by Coty Perry
(see all)
The fabric you use on your home sofa is not the same you can use on a boat. There are some factors you need to consider when looking for boat upholstery. They include the weight of the fabric, weather conditions, aesthetics, and so forth. That said, it may be a challenge to find a fabric that suits your needs. Read on to get the best fabrics and more information on boat upholstery.
Top 10 Boat Upholstery Fabric Picks
Are you looking for the best seat covers or fabric to reupholster your boat? If so, we combined information on the best boat upholstery. Our review is based on information obtained from fans and boat lovers. Through their testimonials and ratings, we were able to come up with the following list of the top boat upholstery.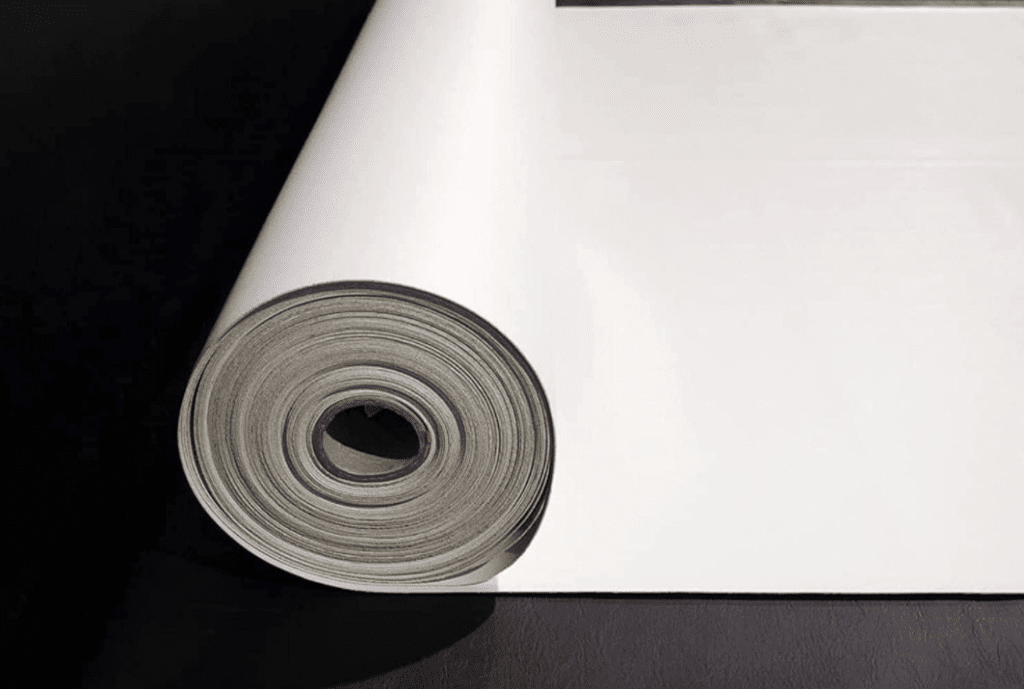 This particular model is produced by Bry-Tech Distributors which is among the trusted brands when it comes to the supply of marine upholstery. It's a vinyl material capable of handling all harsh elements in aquatic environments. Apart from withstanding extreme sunlight and moisture, Marine 1 is specifically designed for water-based platforms.
The coated surface repels water making it best for outdoor water use. You can install this heavy-duty material easily by sewing or stapling. It comes with a 1.10 mm thickness and a weight of about 20 ounces per yard. It may be why it has been a favorite when it comes to upholstering boat seats as well as beach house furniture and beach ATVs.
One of the main benefits of this product is its wide range of colors. In case you want to upgrade from a solid color, you can do so by choosing fabrics with carbon fiber or diamond textures. These usually measure 3 x 3 inches. If you are a bit hesitant, you can match them with your upholstery and feel the texture.
If you like the sample, you can get Bry-Tech Marine 1 by the yard, which is 54 inches and 36 inches long. Keep in mind longer yards come in one continuous piece. It means you don't need to worry about making flawless installations.
One setback of this product is its strong adhesive-like smell. It's common among vinyl fabrics. What you need to do is to air it out a little before you start working with it. All in all, this is an excellent product because it can tolerate extreme sea pressure and temperature.
Pros
Moisture, sun, and water-resistant
It features thick and sturdy material
Easy to install
Best for indoor and outdoor upholstery
Wide range of colors
Cons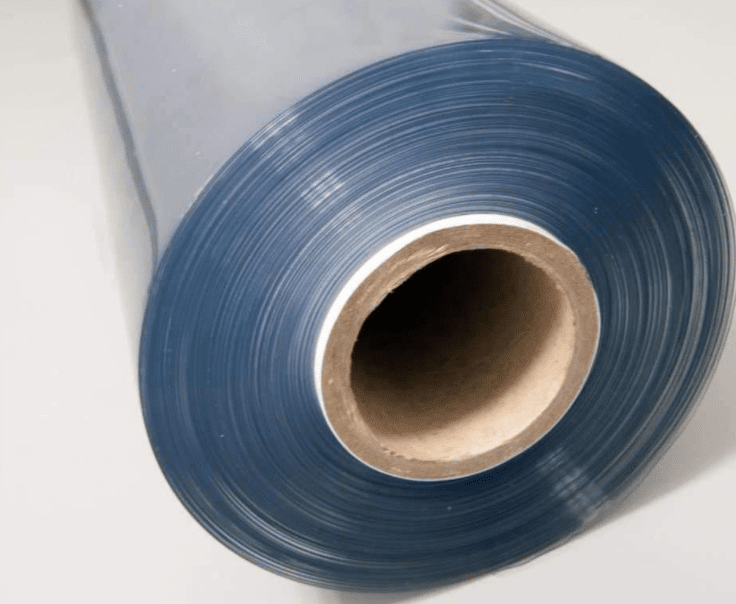 Do you have a passion for marine conservation? If so, this is your ideal choice. The brand is environmentally conscious. Additionally, it's dedicated to ensure you are protected against scratches, water, mold, and sun exposure.
This fabric is considered a "heavyweight" option. It weighs 28 ounces per linear yard with a thickness of 0.95 mm. The rear part is made of woven polyester fiber while the front is PVC. As a result, a soft finish is created by the fabric while keeping your seats protected with its coating.
There is no need to worry about tear when using this material. The reason is the polyester backing allows it to be shaped firmly around the majority of surfaces. With Marine Vinyl fabric, you are assured of comfort, flexibility, and durability.
One of the reasons why most people love this product is because it's a family-owned business run by people who love the outdoors. They know what customers want, and as a result, they produce quality products at affordable prices.
There are very few boat upholstery brands that allow a portion of their sales for charities on marine conservation. If you didn't know, Marine Vinyl is one of them. As an ocean lover, this gives a sense of fulfillment bearing in mind that your purchase contributed to the marine conservancy.
A yard of this product has a width of 54 inches and a length of 36 inches. You can buy 10 yards or longer in one continuous roll. In case you want shorter fabrics, you can get them folded and shipped in a box. Keep in mind this option faces challenges related to removing creases.
To get rid of them, you can use a hairdryer to smoothen out the wrinkles. Alternatively, you can let the fabric sit out in the sun. Within no time, it will reveal that smooth finish you were looking for. That said, Marine Vinyl upholstery fabric is worth your money considering that it's a customer-friendly brand with admirable advocacy for marine life.
Pros
Resistant to abrasions, mildew, UV rays, and water
Durable fabric
It features a soft faux leather texture
Environment-friendly
Flexible and durable
Cons
Requires removal of creases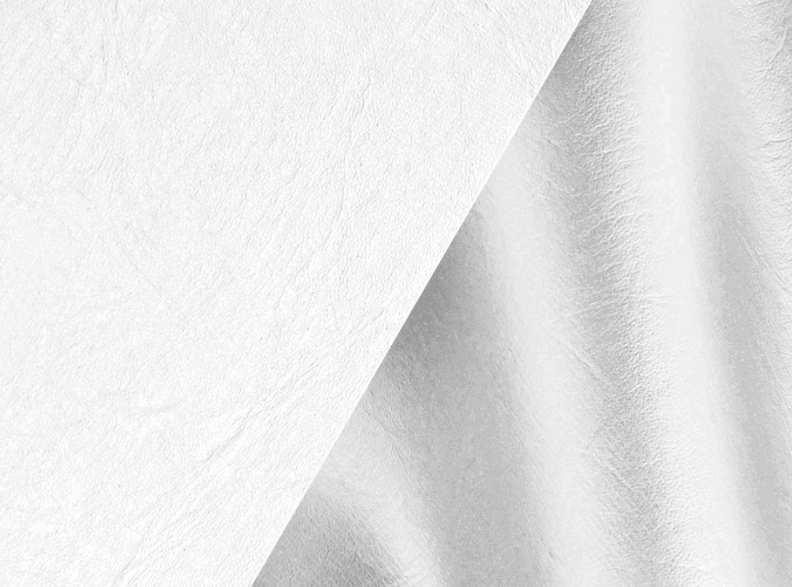 Are you looking for a boat upholstery with a long-lasting freshness even when exposed to dirt and water? If this is the case, your best bet is VViVid Marine Vinyl fabric. It has a simple but clean look. It's produced by one of the biggest suppliers of vinyl and raw materials in the automotive industry.
The top layer, designed to brave sea conditions, is made from PVC vinyl. This enables the fabric to have a high resistance to scratches, sunlight, and water. To ensure extensive protection throughout the upholstery, its polyester mesh backing can tightly hug the surfaces it covers.
Although VViVid claims to be a heavy-duty material, it feels much lighter than advertised. However, you should not have any problem with that because the material does an excellent job. The solid white color is undoubtedly the best for a pristine boat interior fabric look.
Fortunately, any unpleasant filth can be removed with just a wipe. Compared to thicker materials, this option tends to tear faster. However, its suave texture will leave you speechless. If you want to see how the fabric reacts to tension, try to stretch it out in one direction.
It's a great option for boat pillows and cushions.
Pros
Moisture, sun, and water-resistant
Lightweight material
Works perfectly with soft surfaces
Easy to clean
Best for the interior
Cons
Interior design for watercraft may prove to be an overwhelming challenge. You need to be vigilant when choosing a fabric with ample protection. The process involves a lot of color mixing and matching. Creating a modern boat interior with the Plastex Black Marine Vinyl fabric allows you to keep it simple but elegant.
Most fabric gurus state that you can't go wrong with black. Therefore, this fabric is best for boaters who struggle with colors. Additionally, it has a faux leather texture making it a sophisticated boat seat material.
Apart from this option offering you substantial protection, it also makes your cabin seem polished. It has a polyester backing with a PVC face, just like the other materials. As a result, the fabric stretches all over your boat seats perfectly.
Compared to the other fabrics, this heavy-duty product is among the best considering it's lighter. It comes with a weight of about 13 ounces, and a thickness of 1.1 mm. The fact that it's somehow thick but soft makes it a good fabric for indoor seat covers.
One drawback with the design is that it's not completely waterproof. However, we recommend the soft material if you plan to just lounge around and watch the water from the confines of your cabin. For a quick and easy pick, look no further! Plastex Black Marine Vinyl fabric is one of the best options in the market.
Pros
Best for indoor seat covers
Lightweight
Easy to work with
The black faux leather finish creates a sleek atmosphere
Prevents dirt and unwanted stains
Cons
Not completely waterproof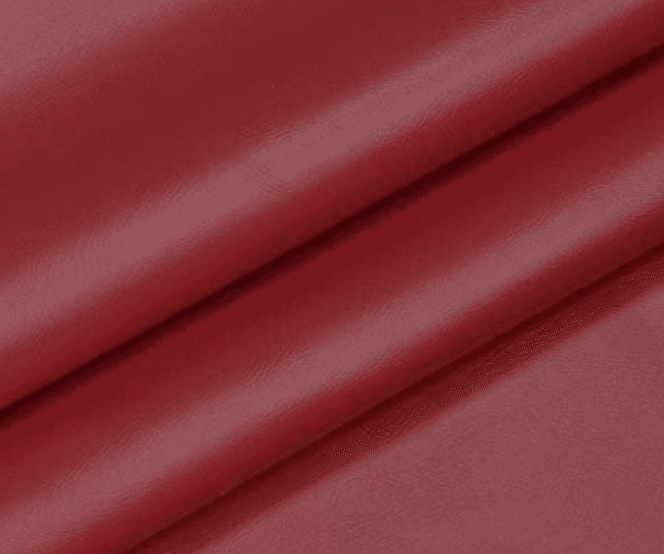 This design features a collection of different colors. They vary from basic shades such as navy blue, dark green, black, to other unique colors like lime green, burgundy, turquoise, among many others.
Like the previous products, it's also made of vinyl which promises long-lasting use in marine environments. You can use this fabric confidently for years to come without having to worry about mold or mildew. To increase durability, the fabric has a light pebble grain with a white knit backing.
The product can be used for various applications. You can use it to make fantastic ottomans, auto interior, or seat cushions. Despite the product handling being exposed to sunlight for prolonged periods, it can also withstand the UV rays. Therefore, it's ideal for outdoor furniture such as your boat seats.
Looking at the dimension, a yard of this brand has a width of 54 inches. However, we recommend the swatch piece in case you want to test the sample first. With that, you can check and confirm if the quality and color match your boat's interior well.
Stains can easily be wiped with warm water and mild soap when they get onto the sheet. So, don't be stressed out when ice cream falls on your fabric-covered boat seat. Some customers prefer a more lightweight version than the current one, though.
Pros
Easy to clean
Best for both indoor and outdoor
It features a variety of colors
Protects against mold and mildew
Long-lasting Vinyl material
It can withstand the adverse effects of UV rays
Cons
Some customers state they would prefer if it was lighter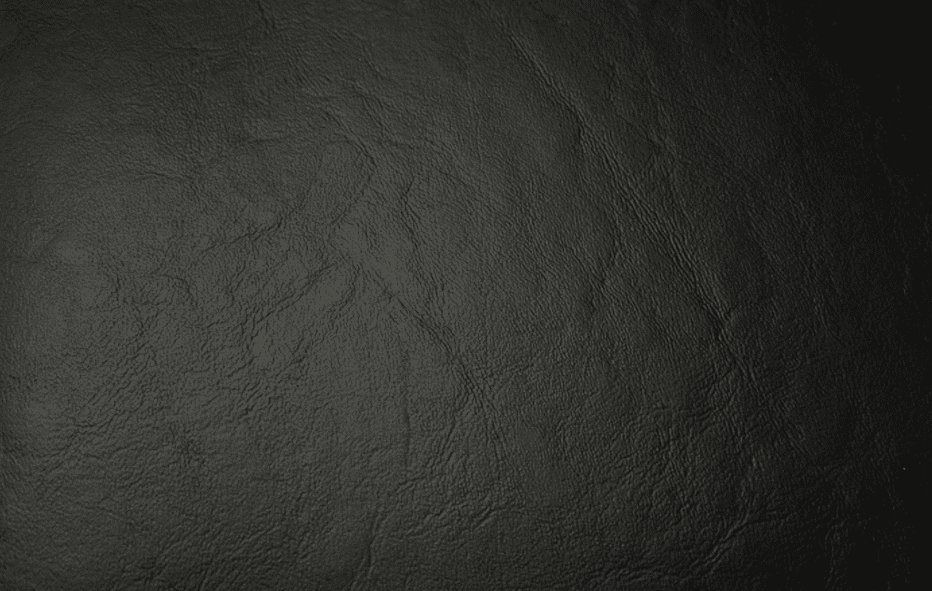 Do you want a fabric that can achieve a monochrome theme? Bry-Tech Upholstery1 Black Vinyl Fabric comes with a delicate and smooth texture making it look and feel expensive. The combination of a polyester underside and a PVC top elevates this boat seat cover to a premium commercial grade.
Apart from black, the product is also available in various colors. To break the monotonous look, you can add a hint of color to your black theme. All in all, black will always be a timeless color that exhibits luxury.
The good thing with this fabric is you don't need to hire someone from an upholstery shop to install it on your seats. It doesn't matter how tough it is, working with it is trouble-free. With about 5 yards, you'll be amazed at the changes you will see. It will have no difference from that of a professional.
The only difference between this fabric and the other Bry-Tech counterparts is it's less resistant to water and direct sunlight. On the upside, it makes your boat furniture comfier and secure. In short, if you are a boater looking for style, durability, and comfort in your boat interior, consider this product as a viable option.
Pros
Best for boat cabin upholstery
DIY easy installation
It features an expensive-looking leather texture
Offers both comfort and durability
Available in different colors
Cons
Less resistant to water and sunlight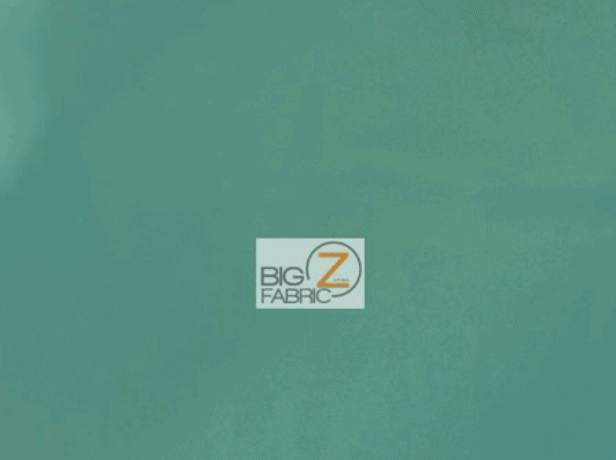 AquaGuard Teal Marine Vinyl Fabric is an amazing choice if you are more into light colors. It's a pop of life that matches the sunny weather at sea. Aside from teal, the product also comes in other dainty shades such as ivory, turquoise, sky blue, and mint.
As light as it may seem, the fabric is tough when it comes to boat seats. Despite weighing 34 ounces, it only has a thickness of 0.95 mm. Note that it is a certified marine-grade product. The fact that it resembles most upholstery fabrics means you can use the product to accessorize not only boat seats but also furniture, shoes, and bags.
What makes it different from other regular vinyl fabrics is the solid protection from water and cuts. Blending polyester materials with PVC allows the waterproof front side to shield the upholstery from heat and abrasions. To prevent the fabric from tearing up, the woven backing provides elasticity.
You may find it bulky to sew meaning you may need to use a thicker needle to get through. However, this fabric is flexible enough with an excellent pull that reaches any curved sides. Its strength guarantees that your seats will stay for a long time.
Pros
Resistant against abrasions, heat, and water
Flexible and durable material
Lovely and delightful colors
Certified marine grade
Woven backing prevents tears
Cons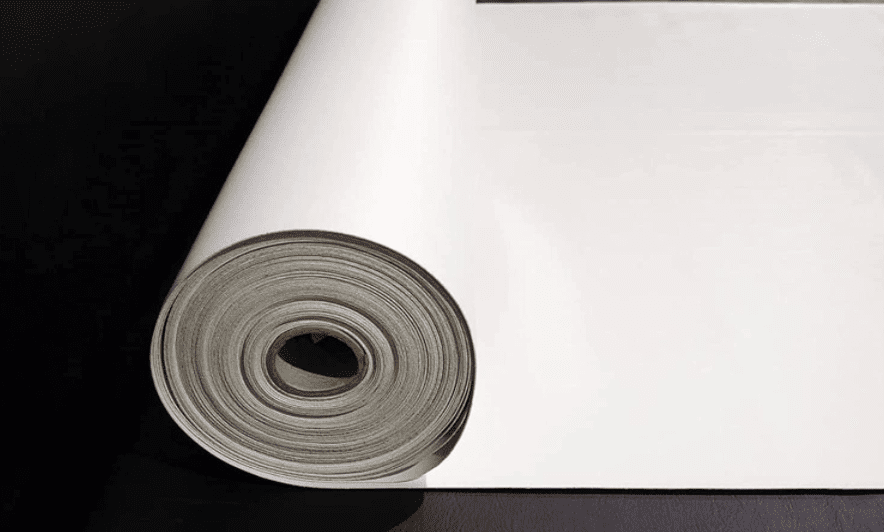 Do you experience challenges when manually folding thick vinyl fabrics to achieve that pleated design? In case you were not aware, Bry-Tech Pleated Marine Vinyl Fabric is one of the best solutions to this problem. The uniquely textured boat seat fabric can withstand heat, mold, and tension.
Akin to the Marine 1 model, this PVC-coated polyester fabric features repellent properties. These properties help protect your boat upholstery from sun and moisture. Apart from this brand being waterproof, it also prevents the formation of molds on surfaces keeping your boat seats safe from stains and mildew.
What makes this product distinctive is its pleated design. In a single yard, the pleats run vertically every 1.5 inches. The material not only fits the backrest upholstery but also gives your boat an elongated appearance.
If you prefer a clean and classic interior, this is the perfect choice for you. You can accent your boat accessories with this textured material, instead of keeping it safe with plain white. Hence, you can use it as an insert in your boat seats which makes them more refined and flawless.
The polyester padding gives this fabric a soft touch, which is a plus considering it has great aesthetics. The mesh backing, which is resistant to molds, provides extra protection against possible smells and mildew stains. So, you don't have to worry about deep-seated spots growing on your seats.
Though it may seem a bit complicated to sew, it's straightforward just like other vinyl products you may come across. You just need to measure it across the surface to be covered and fix it there. Get an industrial sewing machine or a professional to prevent any mishaps.
Pros
Prevents tension, heat, mildew, and mold
It comes with a unique pleated pattern
Numerous marine-related benefits
Completely waterproof
Offers a clean and classic interior
Cons
It may require you to have professional installation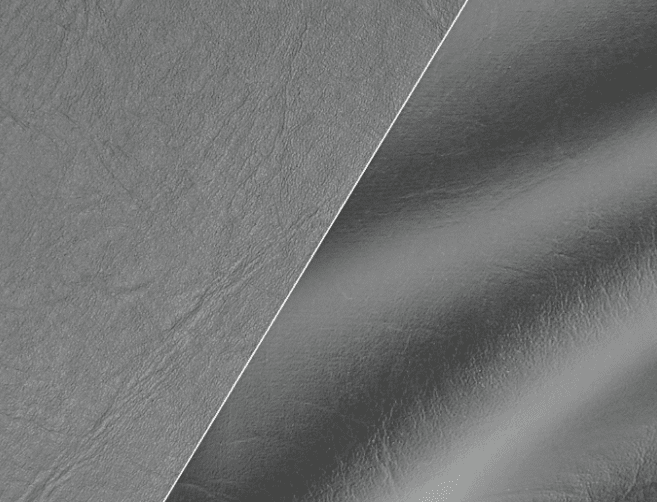 If you are torn in between a deep black or a spotless white motif, then opt for the middle ground and pick the VViVid grey weatherproof vinyl fabric. It's a neutral shade that creates a cool atmosphere that works in tandem with the soothing sounds of the ocean waves.
The leather finish of the PVC side supplements the elegance of the gray color. Note the material works best with pillows, cushions, and chairs. If you didn't know, it's one of the softest marine vinyl models we have encountered so far. It features a polyester mesh backing to allow the fabric to drape gracefully over the boat upholstery.
On the other hand, the fabric's underside is friendly with the material on contact. This means you can easily staple the piece on soft surfaces such as wood. As a result, apart from boat use, it's also used for restaurant chairs and table covers.
This gray boat seat cover material is spill-proof, similar to its white counterpart. The fabric is a safe pick if you are worried about the imaginary stains in your head. In case of spills, you can clean it with a damp cloth without causing discoloration on the surface.
It however faces some drawbacks. For starters, it's softer making it slightly different from what is advertised. When close-fitted, some threads may pull and tear the fabric. You can avoid this by first stretching it over the surface with minimal tension before stapling or sewing.
Pros
It comes with a smooth faux leather texture
Easy to clean
Best for boat cushions
It features a neutral and elegant shade
Resistant to dirt and water
Cons
When tightly installed it tends to tear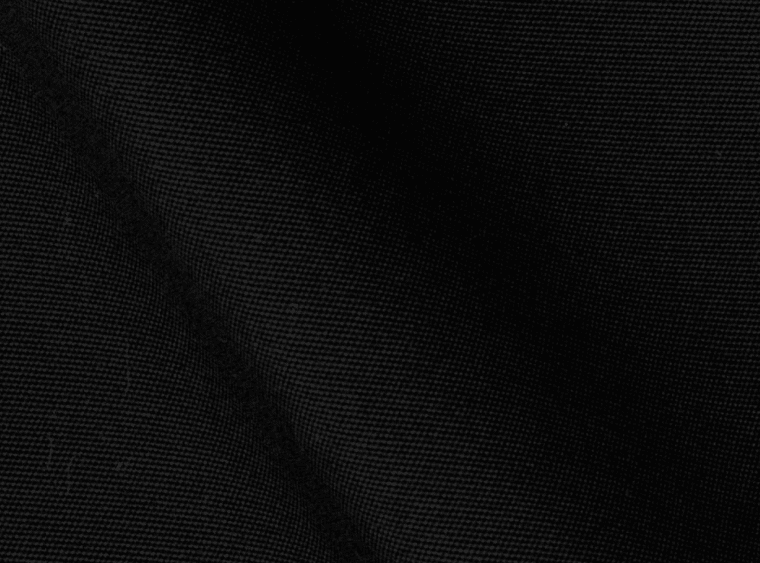 All the previous models feature PVC vinyl. Unfortunately, some users may not be fond of it as it seems a little synthetic, giving off an industrial vibe. Would you like to make your cabin homey? If yes, then get hold of the Sunbrella Black Canvas Fabric.
The fabric is not only a durable commercial-grade product, but it's also an amazing option capable of withstanding harsh sunlight without fading its rich color. It's ideal for a boater planning to decorate his cabin with beautiful drapery, throw pillows, and seat cushions. The product lives up to its creative name on sun proofing.
Boat lovers can also use this acrylic material for their outdoor boat deck seat covers. It's ideal for resisting heat and moisture, hence preventing the growth of molds on the surface. However, to maintain the quality of the fabric, seats should be stored indoors after use.
Even though this marine upholstery fabric has a soft flow with a sturdy grip, it's still a medium-weight product. It can uphold the integrity of your boat sails by effortlessly facing strong winds together with the harsh sun.
One setback of the fabric is its cleaning and maintenance requirements. Contrary to the other products, it may require brushing and soaking depending on the dirt level and stain buildup. To maintain the quality, it needs a regular care routine.
Pros
UV resistant
Durable
Softer compared to vinyl fabrics
Moisture and heat resistant
Easy to clean
Cons
It may require washing or light brushing to clean
Boat Upholstery Buying Guide
There are several crucial factors you need to look at before you buy a boat upholstery fabric. Having read the above product reviews, it's time to know the different features to consider.
Material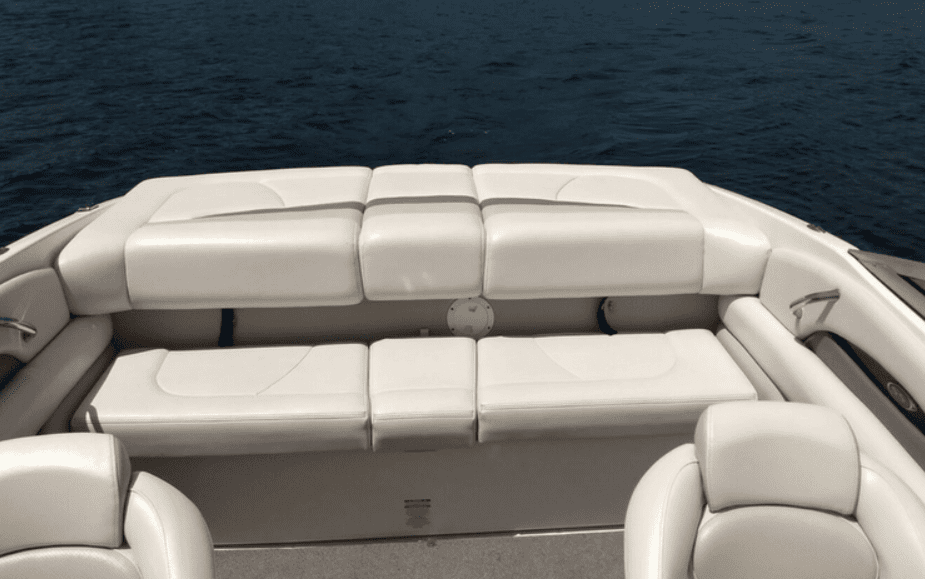 When choosing a boat interior upholstery fabric, the most important consideration is the material. The 3 common upholstery materials are vinyl, mesh, and acrylic.
To add durability, acrylic upholstery is made of laminated fabric which is waterproof and fire-resistant. However, it's not very versatile. In case you want to install the upholstery DIY style, this is a hard material to work with.
Mesh, which is a popular boat upholstery fabric, is the most visually appealing choice among the other options. Even though it may be expensive, it's durable and water-resistant. The good thing is it offers plenty of choices in terms of design.
Another common boat seat upholstery material is vinyl. It's a favorite to the majority of boat lovers. The reason is despite it being affordable it's also versatile, unlike acrylic. There are numerous options available for various designs even though there are 2 types of vinyl you should know about.
Polyvinyl chloride, which is also known as expanded vinyl, is the best for boat seats. The material is not easily damaged and it's also resistant to mold and mildew. Vinyl/polyester is the second type of vinyl. It's a combination of polyester and vinyl. Similar to expanded vinyl, it's also resistant to mold and mildew.
Grade
There are 3 major standard grades for boat fabrics in case you didn't know. They include lightweight, marine-grade, and commercial-grade.
Lightweight fabrics are ordinary materials. They are not suitable for boats not unless you use them as boat seat fabric. Mold and mildew are a big problem because people might sit directly on the seats after coming from a swim.
If you want a boat fabric ideal for both interior and exterior, pick the marine-grade options. The material is specifically designed to protect your boat upholstery from typical problems subjected to your fabric when used on interior and exterior surfaces.
Commercial grade fabrics are durable and water-resistant just like marine-grade. The only difference is their texture and thickness. Commercial grades have a typical thickness of 1/8 inches, which allows them to have a more foam-like texture.
If you are a serious boater, you need to consider either marine-grade or commercial grade for your marine upholstery fabric. Commercial grade is the best for those boaters who prefer a thicker and more bouncy fabric.
Water Resistance
It's vital to pick a water-resistant material for boat seats because boats will be in the water most of the time. However, there's a difference between a water-resistant and waterproof material. Water-resistant material is resistant to water to a certain extent, while a waterproof material doesn't allow water to penetrate at all.
Weatherproof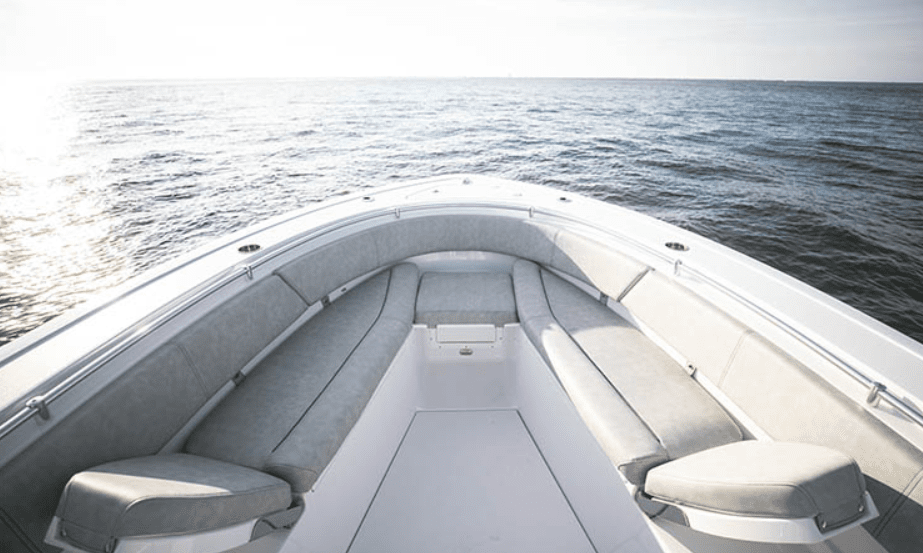 When it comes to choosing marine upholstery fabric, weatherproof is another important feature to consider. It's very critical for a material to be weatherproof, especially if it will be used on the boat's exterior.
It's good you differentiate between weatherproof, water-resistant, and waterproof features. Weatherproof focuses more on the fabric's capacity to withstand varying weather conditions such as extreme heat or heavy rains. If your marine upholstery is not weatherproof, it may be prone to discoloration.
Boat Upholstery FAQs
Question: Which Material is Best for Your Boat Upholstery?
Answer: Expanded vinyl. It can be coated with antimicrobial chemicals to help resist mold and mildew. Use this fabric for your boat seats and cushions. You will not regret this choice.
Question: Is Marine Vinyl Long-lasting?
Answer: Yes, it is. If well installed and taken care of, it can last up to about 20 years. However, it's not more durable than leather.
Question: Are All Vinyl Materials Waterproof?
Answer: No. But marine vinyl is waterproof. It's specifically constructed to withstand the harsh elements found in fresh or salty water
Question: Which is the Easiest Way to Clean Your Vinyl Boat Seat?
Answer: First, prepare a solution of a gallon of water with a ¼ cup of mild soap. Then use a sponge to wipe the vinyl in a circular motion. Finally, to remove excess soap, rinse your seats with clean water and a clean cloth.
Bottom Line
A good choice for your boat upholstery is important. Check out the list above to find one that suits your requirements. The 10 products come with different features to suit your preferences. In case you don't see one you like, check out our buying guide. Everything you need to know before buying a boat upholstery fabric is listed here.