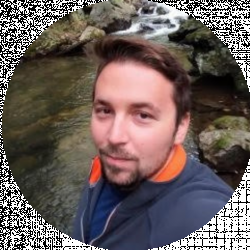 Latest posts by Coty Perry
(see all)
Every boat owner needs a good trolling motor for their boat, and Motorguide vs Minn Kota has some of the best. Both brands sell high-quality motors, but which one is the best? Let's discuss the main differences between the two brands and decide if Motorguide or Minn Kota has more pros than cons.
Main Differences of Motorguide vs Minn Kota Trolling Motors 
Minn Kota offers the remote stow and deploys feature, whereas Motorguide does not.

Minn Kota performs well in weeds, whereas Motorguide does not.

All Minn Kota models come with a two-year warranty, whereas Motorguide motors can come with a two or three-year warranty depending on the model.

Motorguide is affordable, whereas Minn Kota can be expensive.

Minn Kota has great customer service, whereas Motorguide does not. Minn Kota is more willing to send out replacement parts than Motorguide is.
Understanding Motorguide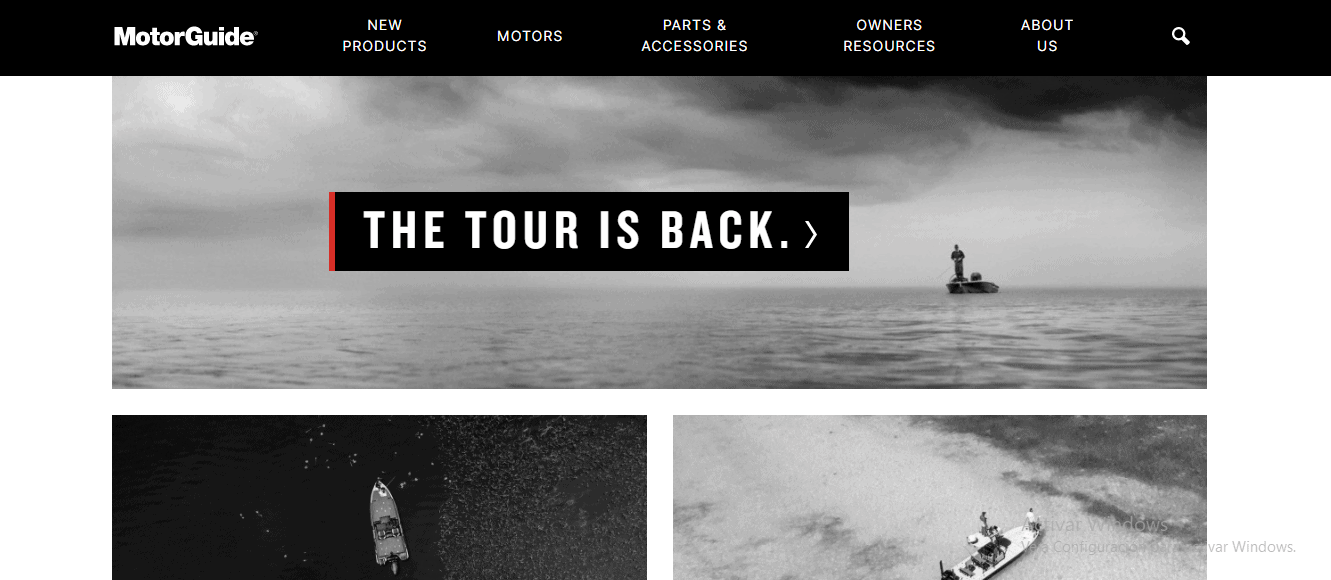 Motorguide is based in Lowell, Michigan, and has been manufacturing and engineering trolling motors and accessories for saltwater and freshwater environments since the1960s. It all started when Garrett H. Harris of Jackson, Mississippi, became partners with a maker of grandfather clocks to create a foot-steered trolling motor. 
G.H. Harris always had a love for fishing, beginning as a child. The summer after ninth grade, he got a job working for a building site in Jackson, Mississippi as a waterboy. After just two weeks, he moved up in his job and became a helper for carpenters. A month later, Harris was loaned a saw and a hammer by a foreman and got the job as an apprentice.
Many anglers take for granted the use of a foot-controlled electric motor, but over 50 years ago hands-free fishing was still just a thought. Garrett H. Harris turned that thought into reality by inventing a hands-free operation of an electric motor. Harris experimented for many months and eventually, he came up with a spring-loaded direction control that was able to be operated by foot to guide the boat. Once his foot was taken off the pedal, the spring came back to the electric motor and went directly to the straight-ahead function. G.H. Harris passed away when he was 92 in Florida. 
Motorguide patented rack and pinion steering in the late 1960s and created their name "Motorguide" as their brand name. In 1984, Motorguide was purchased by Brunswick Corporation and then became a part of the Brunswick Mercury Marine operating company.
Motorguide's main three trolling motor product lines are the Motorguide R Series, the Motorguide X Series, and the Motorguide Xi Series, followed by the Motorguide Tour Pro trolling motor that is a customer favorite.
Motorguide R Series
This is a transom-mount trolling motor line that features a hand and foot-controlled straight-ahead option.
Motorguide X Series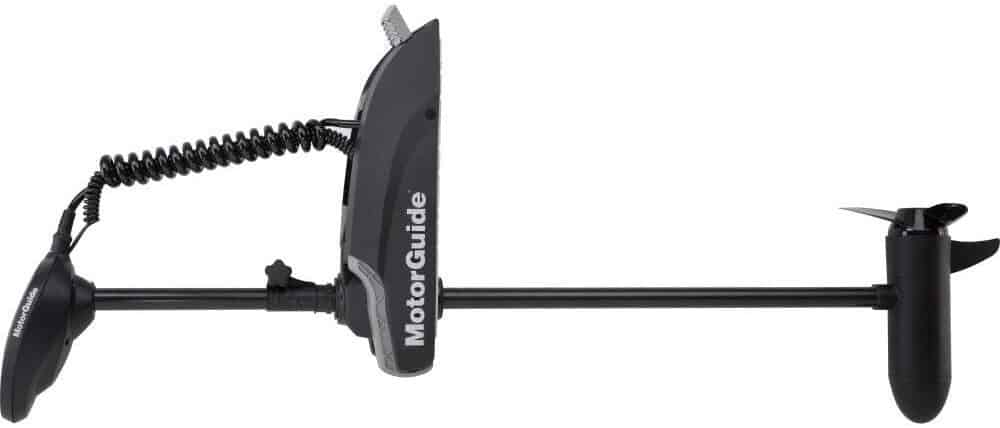 This is a bow-mounted trolling motor line that features hand and foot controlled options.
Motorguide Xi Series
This is a wireless bow-mounted trolling line that can be used in both saltwater and freshwater.
Motorguide Tour Pro 45"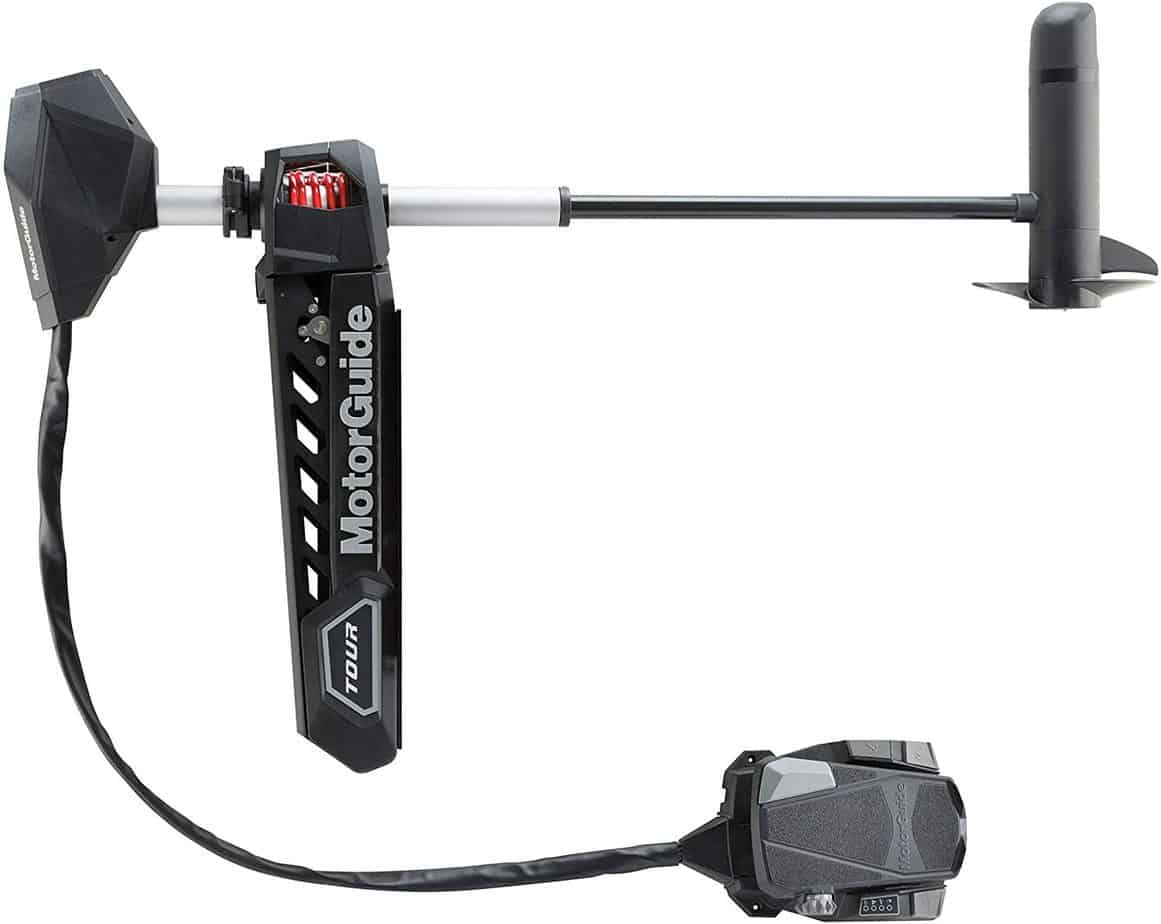 The Motorguide Tour Pro is used in freshwater, has pinpoint GPS capabilities and a high definition universal sonar.
Understanding Minn Kota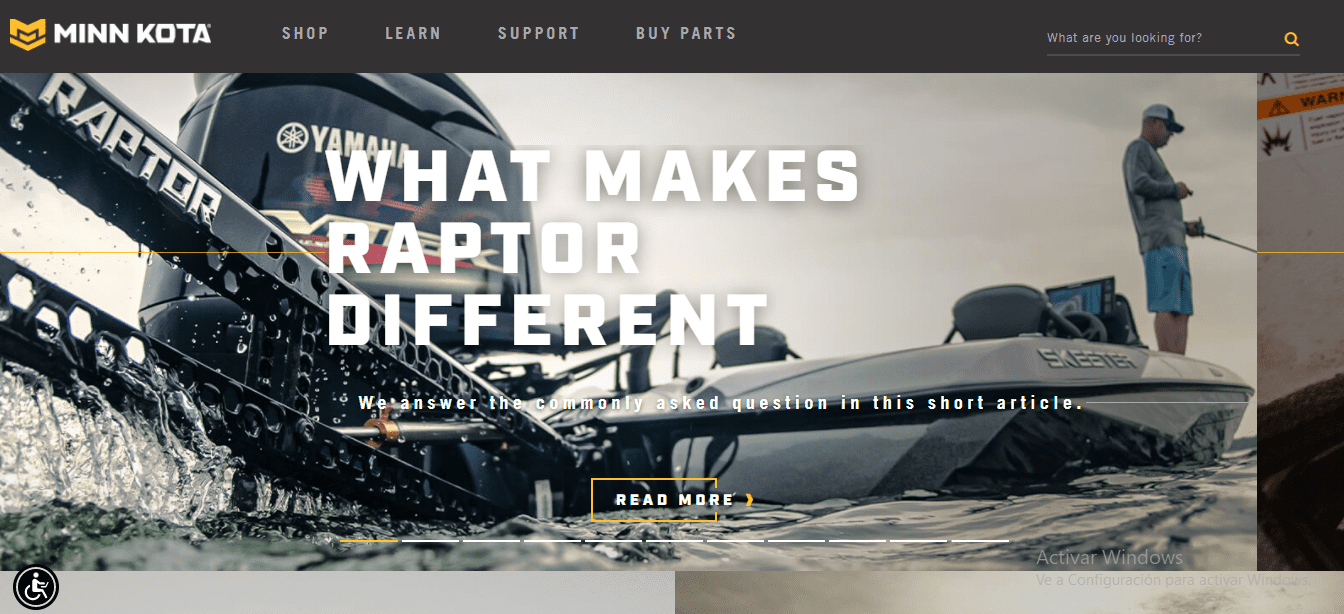 Minn Kota was established in 1934 and manufactures and engineers trolling motors and accessories for both saltwater and freshwater environments. Minn Kota has been making a difference in the fishing industry since O.G. Schmidt created the idea of strapping a propeller to a starter motor from a Model A. His idea has made a huge impact on the fishing community and changed the history of fishing forever.
Minn Kota builds and designs its motors in Mankato, Minnesota. However, they create more than just motors. Throughout the past 87 years, Minn Kota has remained top-notch in the industry of fishing. Since their main focus is creating new ideas with the best technology possible, Minn Kota has been through many milestones, like using foot pedals to operate a trolling motor, using a motor with built-in GPS, anchors for shallow water, and battery chargers.
Their top trolling motors are the Terrova Bow Mount Trolling Motor, the Ulterra Bow Mount Trolling Motor, and the Riptide Trolling Motor. Some other common favorites are also listed below.
Terrova Bow Mount Trolling Motor

This type of trolling motor features a stow/deploy lever, i-Pilot GPS trolling system, a spot lock with a jog, autopilot, universal sonar, and a weedless wedge to cut through thick weeds.
Ulterra Bow Mount Trolling Motor
This freshwater trolling motor features a stow/deploy lever, spot lock for accurate GPS readings, sonar imaging, auto-deployed, and power trim, and the Ulterra foot pedal. 
Riptide Trolling Motor

The riptide trolling motor for saltwater features a spot lock, automatic boat control, a bow mount stabilizer, i-Pilot, GPS, and a quick-release bracket.
Endura C2 Transom Trolling Motor
The Endura C2 transom trolling motor includes a lever lock bracket and can resist flexing, UV damage, or warping and steers easily with its six-inch handle.
Endura Max Transom
This motor features Minn Kota's digital maximizer technology. The motor can run up to five times longer on one single battery charge and boasts great speed control for a smoother speed adjustment.
Motorguide Motors Review
These are some key Motorguide features that are worth taking note of.
Affordable
When you are investing a large amount of money towards your boat, you must be doing so carefully. Motorguide motors offer a lot of great features for a reasonable amount of money. Motorguide tends to be more affordable than Minn Kota in this manner. A Motorguide Wireless series motor can be about $75 less than a Power Drive V2 motor from Minn Kota. Expanding even more into larger motors, Motorguide's X5 series is also less expensive than Minn Kota's Fortrex motors, by about $100.
Mediocre Customer Service
Motorguide has mediocre customer service at best. Their customer service phone support is good. On their end, they are knowledgeable and are willing to help solve your problems. However, if you report that a piece of your motor is missing or damaged, Motorguide is not willing to send out replacement pieces like Minn Kota is. They may be efficient in helping you figure out an issue but are not going to help if something breaks or is missing, and you need a new part.
Warranties on Their Motors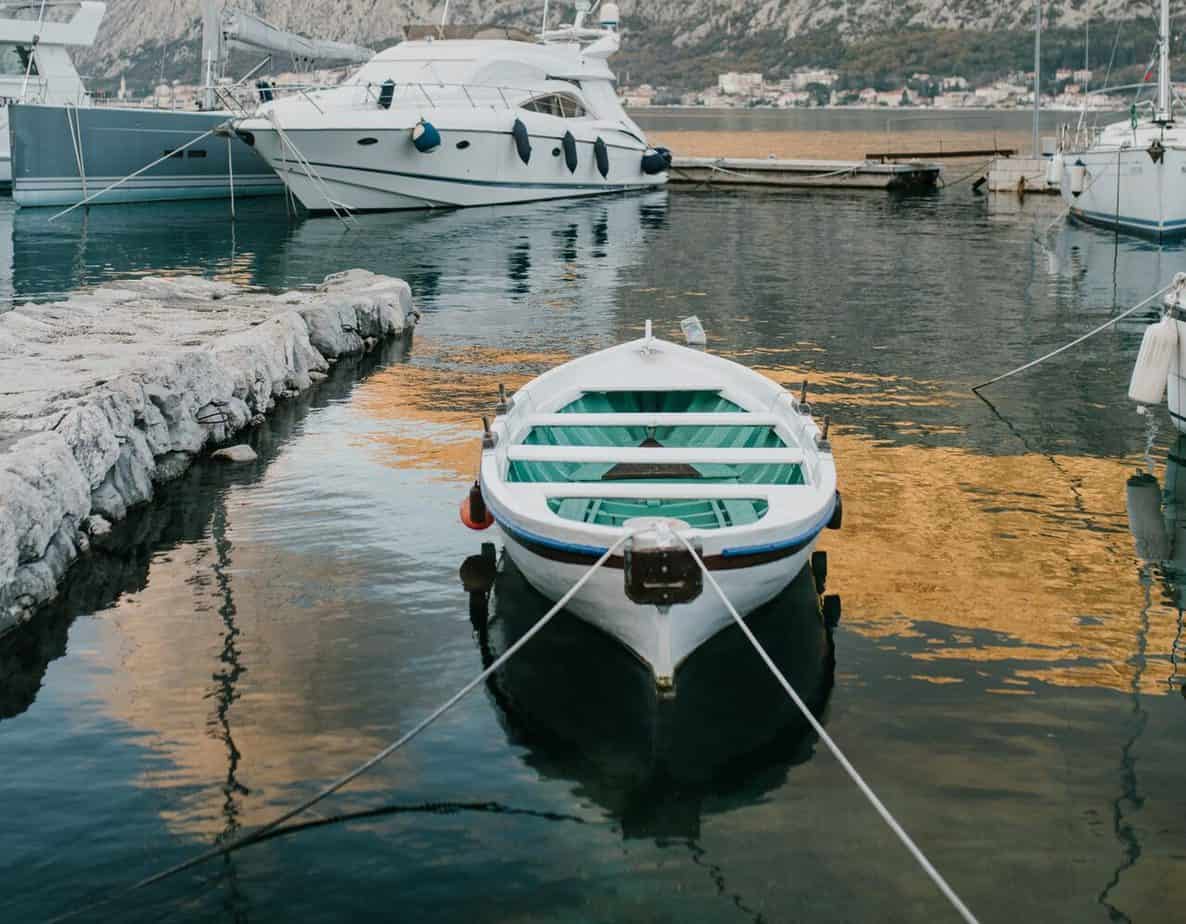 Motorguide offers warranties on their motors based on the type of motor it is. Their less expensive motors usually have a two-year, warranty and their more expensive motors usually come with a three-year warranty. The extended warranty on their motors is a great feature.
Does Not Maneuver Well in Weeds
Motorguide's trolling motors tend to be loud and creaky when making their way through weeds. Unlike Minn Kota, you may need to manually pull some weeds to get your boat through them. This is a disadvantage of Motorguide.
Minn Kota Motors Review
These are some of Minn Kota's advantages and disadvantages that are important to know before purchasing a trolling motor.
Stow and Deploy Feature
Motorguide could not compete with Minn Kota's remote auto stow and deploy features, especially in their Ulterra model. This feature is great if you are feeling tired from trying to get the motor back into your boat and is very helpful when trying to navigate shallow water channels. 
Power Trim Feature
The Power trim feature is so helpful because it allows you to enjoy being out on your boat and not having to sort through weeds in the propeller. The power trim feature makes sure you get through the toughest weeds in shallow waters.
Warranties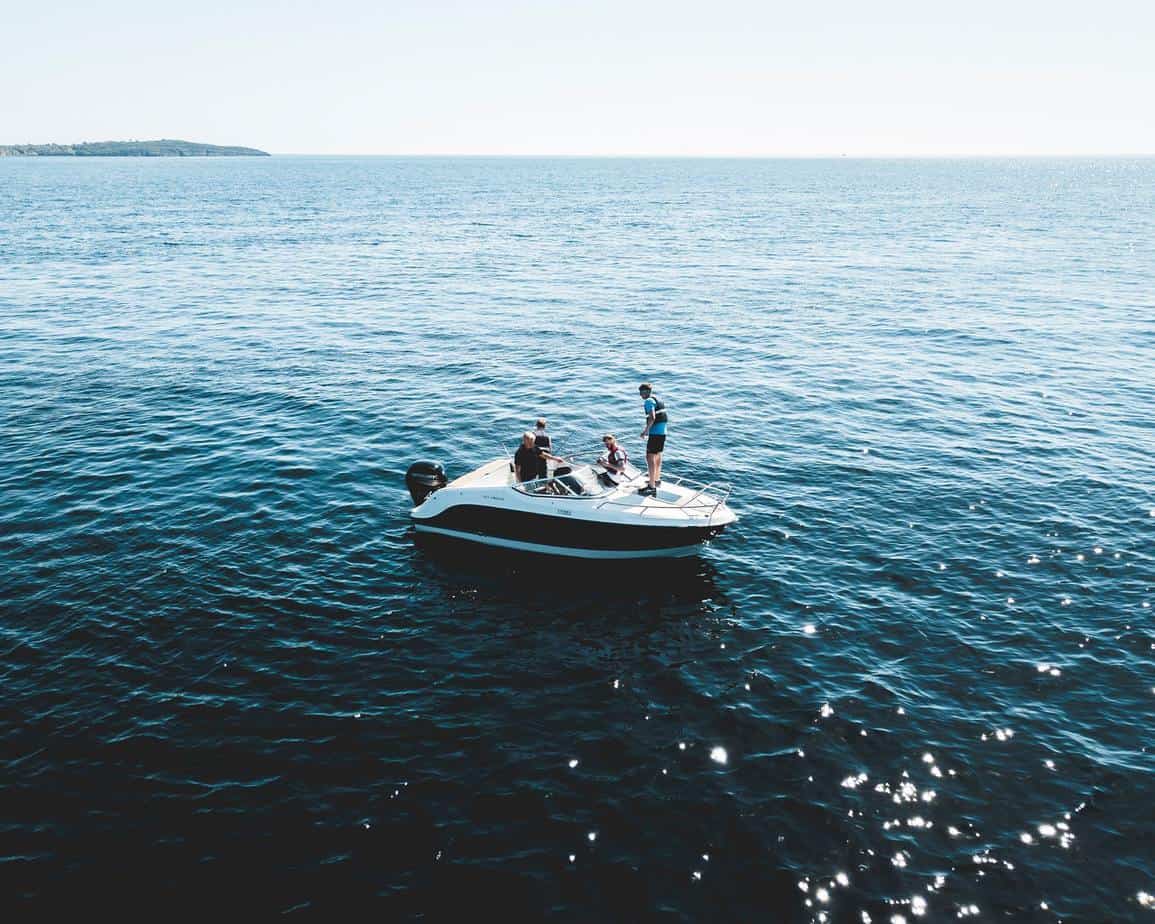 Unlike Motorguide, Minn Kota's trolling motors only come with a two-year warranty no matter how expensive it is. A two-year warranty is better than no warranty at all, but Minn Kota has them beat with their three-year warranties.
Great Customer Service
Minn Kota has excellent customer service. As mentioned previously, Motorguide's customer service is not nearly as good as Minn Kota's. Minn Kota will send you out replacement parts for your motor if it is broken or missing a part. In addition, they are kind, knowledgeable, and are willing to go out of their way to make you happy.
Minn Kota is more expensive than Motorguide
The price you pay for a Minn Kota trolling motor is worth it. Minn Kota has been ahead of Motorguide for many years when it comes to having more vigorous features on their trolling motors. Minn Kota has been offering GPS technology for years, whereas Motorguide has not. Motorguide just recently started offering GPS capabilities in their trolling motors. 
In addition, Minn Kota's motors offer neatly designed features, like automatic stow and deploy, lift-assist hydraulic mounts, power trim feature, and power steering. Minn Kota has convenient features that other brands do not have, making it acceptable for them to charge a higher price.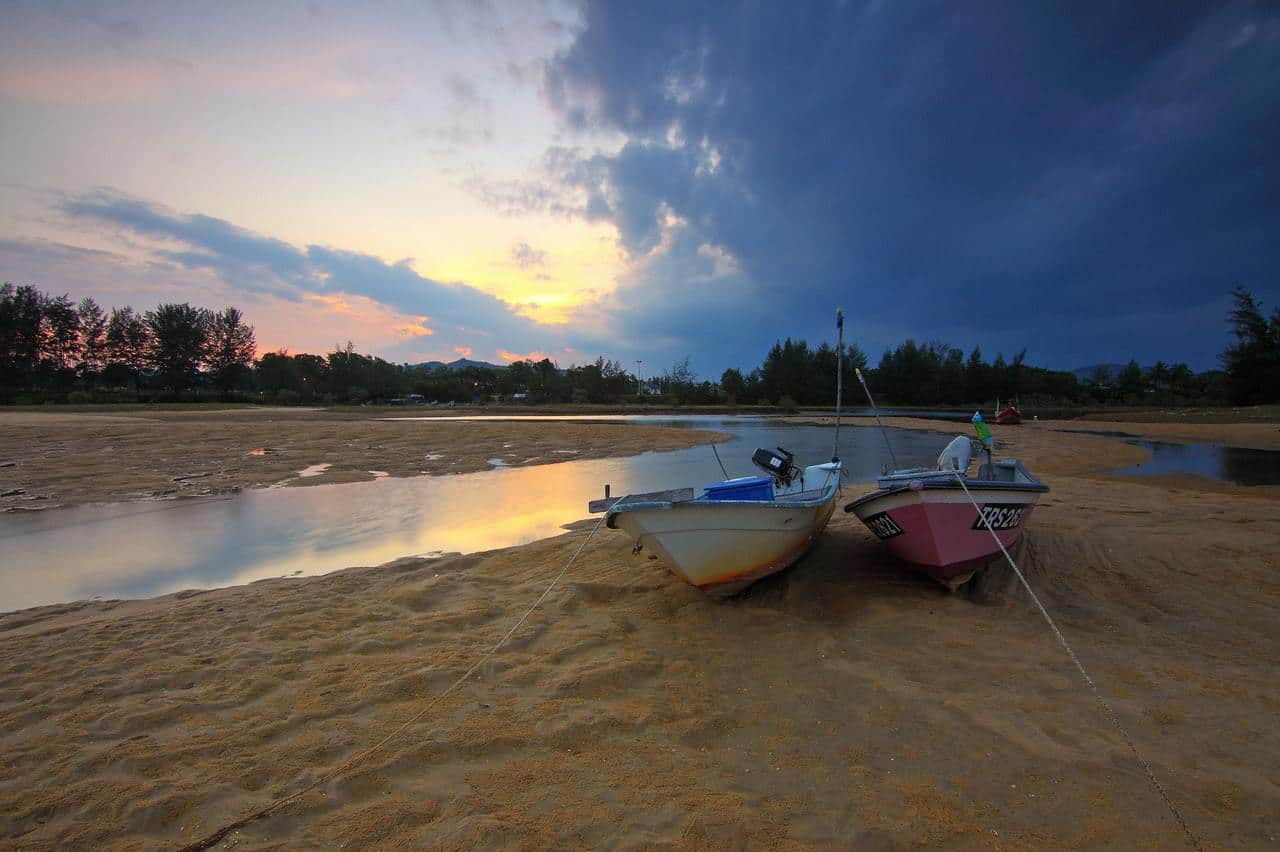 FAQs
Let's dive into some frequently asked questions about Motorguide vs Minn Kota motors.
Question: Are Minn Kota motors made in China?
Answer: Minn Kota motors are manufactured and designed in America, but some of their products are created in China. This is because China can manufacture its products faster and materials are more widely available. 
Question: How deep should my trolling motor be in the water?
Answer: A trolling motor's propeller should ideally be at a depth that keeps around 6 inches of water above the blades.
Question: Are Minn Kota and Motorguide mounting holes the same?
Answer: The holes of all Minn Kota bow mount trolling motors, except for ones with electric steers, will line up with Motorguide mounts.
Question: Will a Minn Kota prop fit Motorguide?
Answer: Unfortunately, a Minn Kota prop will not fit Motorguide. They are not interchangeable.
Question: What is the difference between freshwater and saltwater trolling motors?
Answer: The main difference between them is their corrosion protection. Saltwater motors have a lining of protective layers on any metallic parts to protect them from corrosion. Freshwater does not have salt, so the motor cannot become damaged. You should not use a freshwater motor in saltwater because it will cause corrosion on the motor.
Question: Will a Minn Kota prop fit on a Motor Guide?
Answer: No, Minn Kota props will not fit on Motorguide motors, and Motorguide props do not fit on Minn Kota motors.
Final Thoughts 
While Motorguide vs Minn Kota is both reliable trolling motors, Minn Kota is our pick between the two. Minn Kota offers a wider range of features and functions and has excellent customer service in case you need it. Minn Kota might be more expensive than Motorguide, but you will get your money's worth for sure when purchasing a Minn Kota motor.
Looking for more interesting readings? Check out: