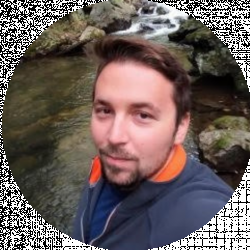 Latest posts by Coty Perry
(see all)
Incredible versatility, performance, and torque are some of the words used to describe the Honda 9.9 HP. It comes with options of short, long, and extra-long shaft lengths. This means the BF9.9 from Honda offers plenty of choices for sailboat and fishing boat needs. It's also a great kicker for larger fishing boats.
The outboard also has Power Thrust, remote steering, electric start, and power tilt options. It has a fold-down tiller handle. The result is loads of power and convenience. 
Bottom Line Up Front
The Honda 9.9 HP is a great option as it has a remote control option and programmed ignition for better starts. The Suzuki DF9.9B is faster and has quick acceleration. Tohatsu is for the more environment-conscious boater. The Yamaha works for people looking for 15-inch, 20-inch, or 25-inch shaft lengths. 
Honda 9.9 Outboard Review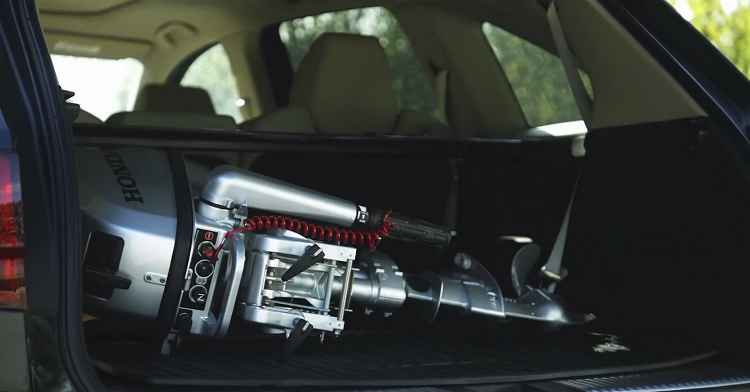 Honda 9.9 HP is available in 6 options namely:
 

9.9 DK3LRTC – power tilt, remote steering, electric start, 20" shaft

 

P9.9DK3XHS – power thrust, tiller steering, electric start, 25" shaft

 

P9.9DK3LHS – power thrust, tiller steering, electric start, 20" shaft

 

9.9DK3SHSC – tiller steering, electric start, 15" shaft

 

9.9DK3LHC – tiller steering, manual start, 20" shaft

 

9.9DK3SHC – tiller steering, manual start, 15" shaft
As you can see, the main differences between each model are the shaft length and type of start. Each has the same features as you can see from the information below.
Efficiency and Performance
All 6 models of the Honda 9.9 HP outboard use an in-line, twin-cylinder OHC design powerhead. Renowned for delivering quality, Honda offers quiet operation and proven reliability. This is with no gas-oil mixing in their outboards. 
The Pendulum-Motion Vibration Dampening is an exclusive Honda feature. It's a system that ensures the powerhead absorbs vibration including longitudinal vibration.
This type of vibration was a challenge to reduce using conventional rubber mounts. 
Keep in mind the pendulum mount works without using a heavy balancer shaft. The overall weight of the outboard is significantly reduced.
When you reverse, exhaust gases are diverted via additional exhaust relief ports. These allow the propeller to back up into bubble-free, clean water.
The result is increased reverse thrust. The additional exhaust relief ports are located above the cavitation plate. For the best performance, you get the option of going for a fully-remote controlled motor. An LRTC model is available complete with a steering tube and control box for a clean installation. 
Durability and Reliability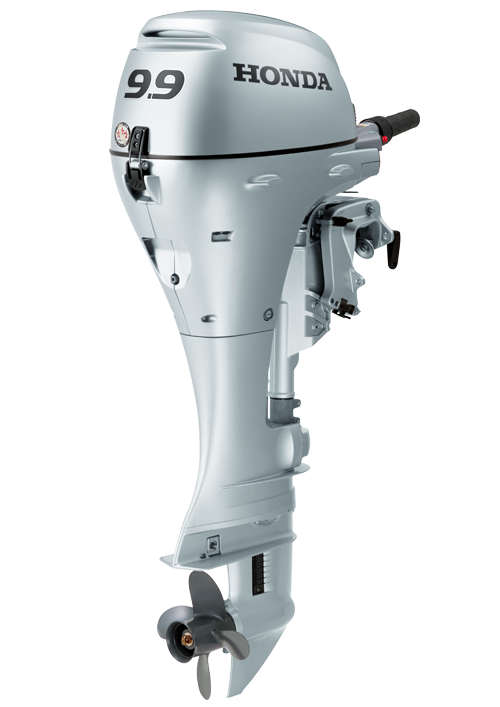 The use of PGM-IG ignition offers optimum ignition timing and reliable starts. This enhances running performance across the range. An electronically controlled monitoring system makes sure the engine doesn't over-rev. It also protects from overheating and low-engine-oil pressure. 
To prevent overcharging the battery, all models have a high-quality rectifier/regulator. A freshwater flushport is also included to allow easy hook-up to a freshwater supply. This ensures you easily flush saltwater and debris out of the engine resulting in longer engine life. 
You can run in shallow water by raising your engine thanks to the shallow water drive feature. To meet the rigorous California Air Resource Board's standards, all engines exceed CARB's 3-star rating. A 3-year warranty on parts and labor is part of the deal. 
Ease of Use and Convenience 
Honda 9.9 HP outboards come with an automatically controlled start-up fuel enrichment system. It ensures an optimum air-fuel ratio to your engine. In turn, chores of choke operation are eliminated. The result is greatly simplifying engine-start-up. 
A rounded, lightweight design makes it easy to transport this outboard. Ideal for 10 – 12 feet inflatables and fishing boats, the BF9.9 is easy to transport. All electric start models come with a high output charging system. It's designed to deliver 12 Amps at 3,000 RPM. 
The effort required to pull-start the engine is reduced by a programmed ignition system. You get more comfort in shifting and control thanks to the forward-mounted shift lever. Lastly, there's a quick-twist throttle friction adjuster. It allows you to adjust the throttle tension down or up reducing driver fatigue. 
Additional Features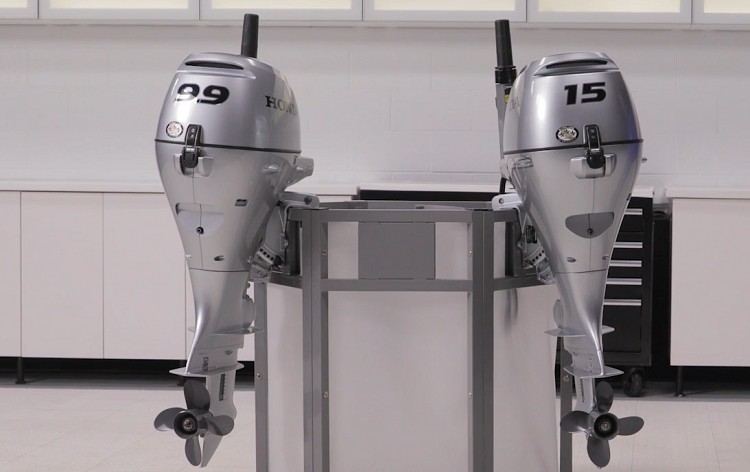 One of the extra features that I find interesting is the front-mounted steering friction adjuster. It allows precise adjustments at your fingertips and is located just above the transom bracket. An integrated carrying handle is at the exact horizontal balance point of the outboard which makes carrying in a level position a breeze. 
To reduce steering effort and increase control, all Honda 9.9 HP outboards use a long tiller handle. Additionally, it's made from lightweight composite to reduce weight and increase strength. An aluminum propeller, fuel hose, and 12-liter fuel tank are included as standard equipment. 
Pros
Comes with long tiller handles for better handling

Better adjustments thanks to font-mounted steering friction adjuster

Programmed ignition system for easier pull starts

Lightweight, rounded design prevents tangling with fishing lines

Pendulum-Motion Vibration Dampening reduces vibration

 

Exceeds CARB 3-star rating

Fully remote-controlled motor option available
Cons
M

ore likely to overheat compared to its counterparts

S

ome reported issues of "hard starts"

Carburetor build-up is likely if proper maintenance protocols and schedules aren't followed
Honda 9.9 HP Outboard Alternatives
Now that you have information on the Honda 9.9 HP outboard, you may decide it's not the outboard for you. If this is the case, I have compiled a list of viable alternatives for you to choose from. These are the highest-ranked 9.9 HP outboards you can find in the market. Check them out below.

Suzuki DF9.9B
The first thing I noticed with this outboard is the battery-less electronic fuel injection. Suzuki's DF9.9B offers quick acceleration, smoother running, and faster easier starts without using a battery. It's also the only electronically fuel-injected 9.9 HP you can find in the market. 
The outboard is easy to start thanks to the easy-to-pull starter combined with electronic fuel injection. These two make starting exceptionally easy for anyone.
Suzuki also uses a Lean Burn Fuel Control Technology. It's designed to predict fuel needs depending on the operating conditions. The result is delivery of the optimum air/fuel mixture to the engine meaning better fuel economy. 
The engine is 4-stroke with two cylinders. The piston displacement is 327 CC with a maximum output of 7.3 KW and full throttle operating range of 4,700 – 5,700 RPMs. The oil pan capacity is 1 liter and you have the option of remote or tiller steering. 
Alternator options are either 12-volt 12 Amperes or 12-volt 6 Amperes. With a 12-liter tank capacity, this outboard can easily take you to your destination and back. Expect to get a 5-year leisure warranty and a 2-year commercial warranty. 
Pros
 

Aluminum propeller

 

Safety lanyard

 

Option for a remote control steering

 

12-liter external fuel tank

 

Battery-less electronic injection
Cons
Yamaha F9.9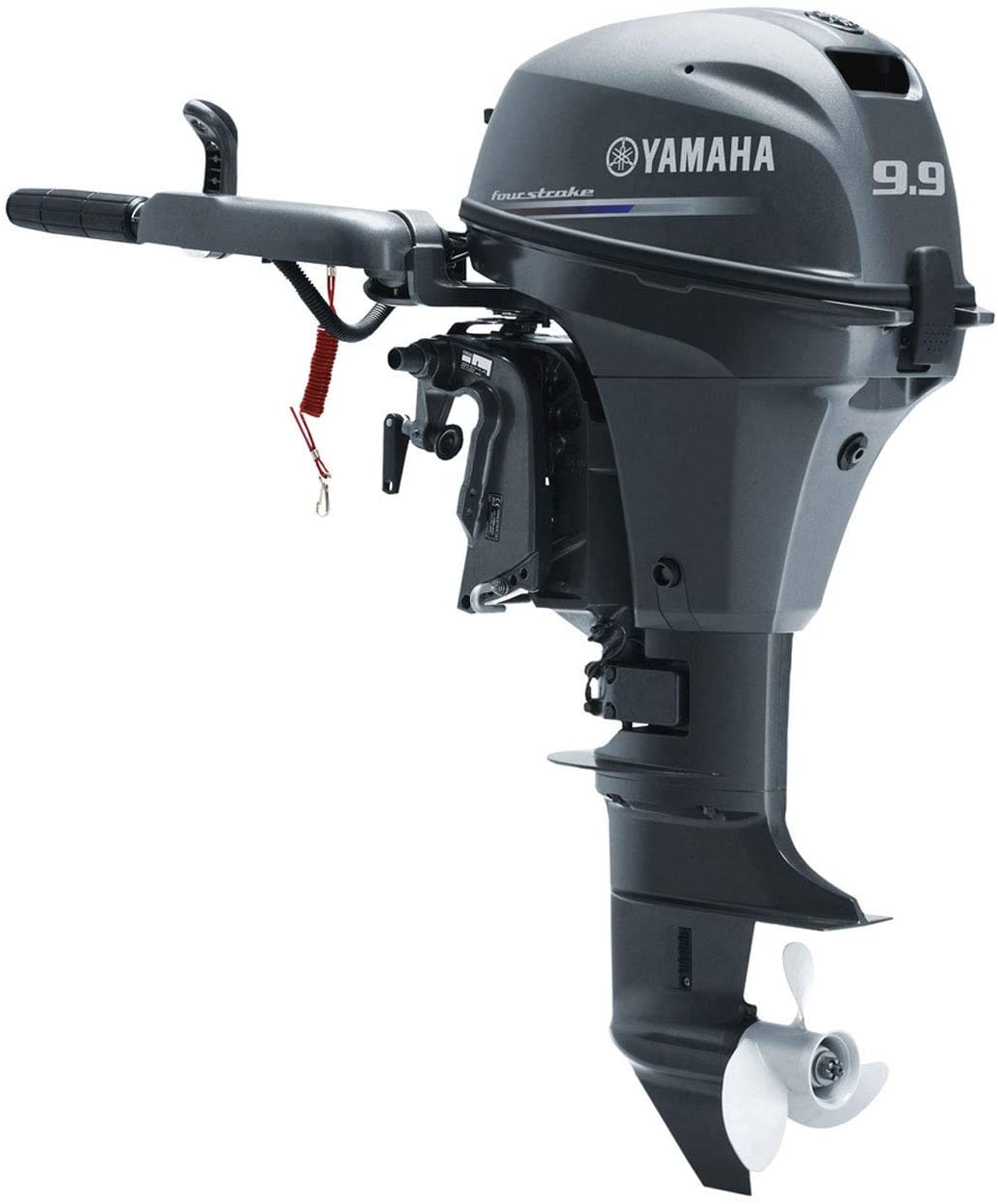 Yamaha's F9.9 is a mid-powered portable that offers efficient, lightweight, and nimble power. It's a SOHC 212 CC 2-cylinder wonder weighing less than 90 pounds. The F9.9 comes with on-side storage capability, resting pads, and carrying handles. This means you can easily transport them to your hunting spot or cabin. 
The engine has optional power tilt and forward-mounted controls. These make operation easy ensuring you can spend a day skimming the marsh or fishing. Alternatively, you can use it as a kicker on different boats. The good news is the Yamaha F9.9 offers an optional V MAX SHO-style sport cowl and a high-thrust model. 
When it comes to the tiller handle, it's shorter for increased comfort. You also get to choose between an electric or manual start. When used as a kicker, you get a 25-inch shaft and a V MAX SHO sport cowl on high-thrust models. 
Prop shaft horsepower stands at 9.9 at 5,500 RPM and it has a full-throttle range of 5,000 – 6,000 RPM. Alternator output at WOT is 6 amperes and the compression ratio is 9.4:1. The engine's weight is about 87 lbs. (39 kg) and 93 lbs. (42kg). Recommended fuel for this outboard is octane 87. You also get an owner's manual to help you with installation and maintenance. 
Pros
Solid 6-amp alternator

Available in 15-inch, 20-inch, and 25-inch shaft lengths

Lightweight at about 93 lbs. maximum 

Available for remote tiller-handle or mechanical control 

Optional V MAX SHO-style sport cowl
Cons
6-amp alternator may be on the lower side
Tohatsu MFS9.9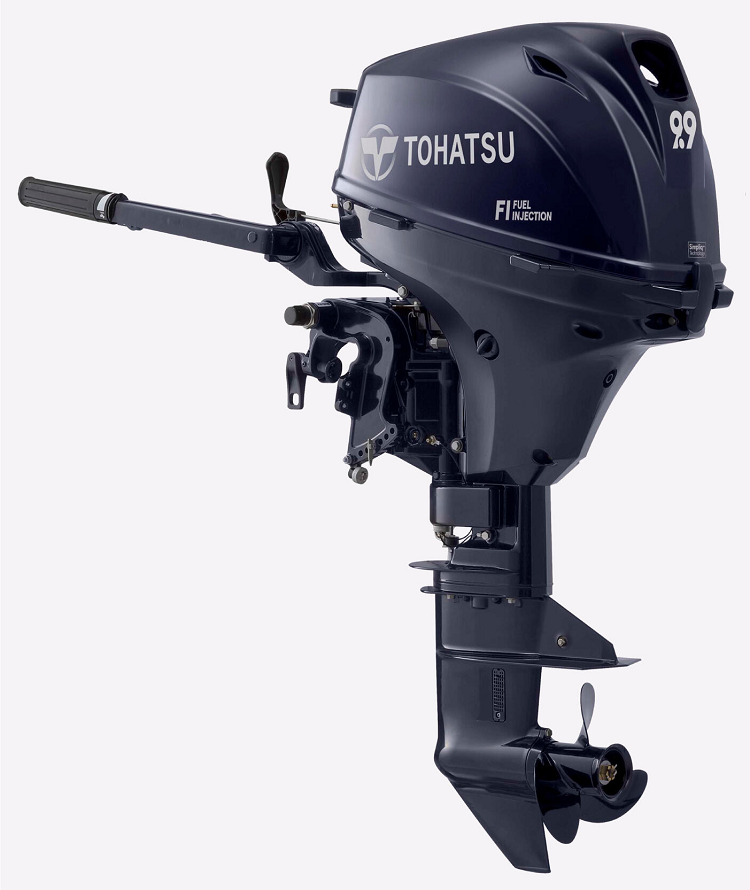 Innovation was part of Tohatsu's manufacturing success. It allowed this manufacturer to introduce a new EFI (electronic fuel injection) 4-stroke outboard to its lineup. It's the Tohatsu 9.9 HP EFI Sport. It's the lightest outboard in its class featuring top-end speed and exceptional torque. This means you get to your destination in a flash. 
Just like the Suzuki DF9.9B, the Tohatsu MFS9.9 uses a battery-less EFI system. It offers superior starting performance, unlike previous carbureted models. Additionally, you don't need to choke during start-up, and you experience crisp and smooth acceleration throughout all RPM ranges. 
According to the company, they set out to redesign a top-performing motor and surpassed their expectations. The new 9.9 EFI Sport has received honors for best fuel consumption at idle, top speed, and fuel efficiency at wide-open throttle. Users have stated they were able to go up to 50% farther with the same amount of fuel used in other 9.9 HP outboards. 
When it comes to shaft length, you get to choose from three options; 25", 20", and 15". Other fantastic for boaters include power tilt. There's an added feature on their 9.9 HP EFI known as a 4 blade high thrust propeller. This feature sets Tohatsu's MFS9.9 miles apart from the competition.
Pros
Available in a wide variety of shaft lengths

Battery-less EFI operation

Simpliq Technology 

Canister style oil filter makes replacement a breeze

CARB 3-star rating, EPA, and Ultra-low emission approved
Cons
May not be easy to get one in your area
Honda 9.9 HP Outboard Motor Buyer's Guide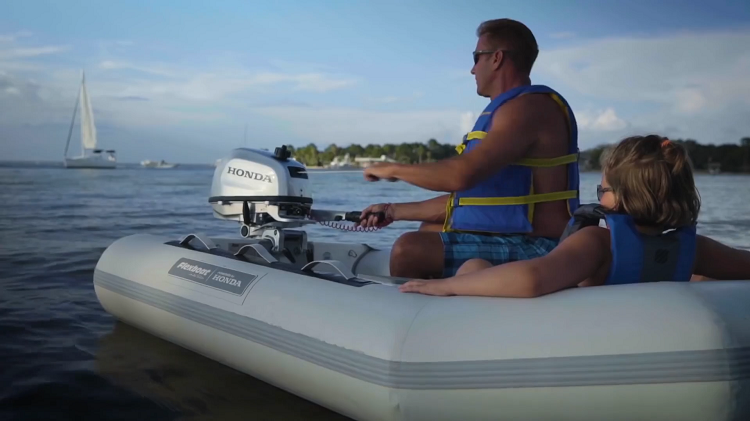 Choosing a 9.9 HP outboard motor is a challenge for any new boater. The great thing about 9.9 HP motors is that they enable you to travel at a decent speed. They're also powerful enough for small to medium boats. Depending on its capabilities and the quality of the motor, prices vary from $500 – $2,500.
These motors are ideal for enjoying the water in your boat or fishing. This buying guide reviews the best 9.9 HP outboard motors on the market to help you decide on the best that suits your needs.
Here are the features commonly found on 9.9 HP outboard motors to help you choose the outboard you require.
Materials
Usually, the housing of a 9.9 HP Outboard motor is made from durable, water-resistant plastics. The materials used in the composition of the motors combine mobility and strength. Thus, they need to be light in weight such that they won't weigh the boat down. Metal is used for other parts of the motor and propeller blades.
Safety Functions
For added safety of your boat, 9.9 HP outboard motors include particular features. Reversing can be quite challenging as most boat owners know. But with 360-degree control, the challenge is easily tackled. You have complete control over the speed of your boat with the safe grip twist throttle, which means you avoid any mishap.
Size Requirements
9.9 HP Motors should fit onto your boat safely and efficiently. It is advisable to measure the relevant area and ensure there's enough space on your boat for the outboard motor to slot into. The motor should be securely positioned in a way that it does not interfere with your movement.
Control
Maneuverable safe twist grip throttle control, telescoping adjustable handles, and 360 steering rotation. These are the three common features that improve the control of your boat. These features make it a safer place for you and other boaters. It also improves your confidence when on the water.
Why Choose Honda?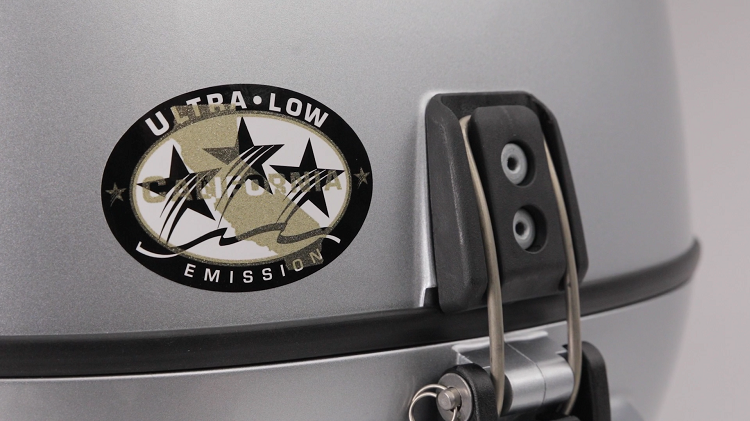 Honda has the right outboard for you. It doesn't matter if you operate a commercial vessel or you're into recreational fishing. The company has the air-cooled 2.3 HP to the mighty silver bullet with the advanced performance system Blast or V-tec. This is why you find that Honda has an extensive range.
For starters, the engines are environmentally friendly. Additionally, these four-stroke engines offer fuel efficiency, excellent performance, and reliability. For recreational use, they offer a 7-year domestic warranty. It is the most comprehensive of any other outboard manufacturer. They're also remarkably quiet.
Added Service
When you buy a new Honda outboard motor, they ensure it is correctly set up for your boat. This crucial step ensures that you enjoy your boating to the fullest. Fuel efficiency and performance are greatly affected by a motor that is too low or too high for your boat.
With years of experience, they know how to set up your new motor to optimize performance. They also offer a "sea trial" with you get it just right.
Warranty Work
For all recreational use, Honda Marine is the only company that offers a seven-year warranty on their entire outboard range. For commercial use, they offer a three-year or 1,000 hrs. warranty. The motor must be serviced by an authorized dealer at service schedules and by using genuine parts.
Superior Outboards from Honda.
Honda has emerged as an automotive legend. It offers reliability, fuel efficiency, technology, and superior quality. These same strengths are in every Honda Marine outboard. Honda's first four-stroke engine was introduced in America more than 40 years ago.
Back then, they were ahead of time. Today, they're still leading the way in precision manufacturing and engineering innovations. Across the line, Honda outboards deliver best-of-class features, from the BF2. And BF 9.9, to the BF250.
NMMA CSI Award
15th year in a row! Learn more
Honda Technology
Experience brings about innovation. Honda engines offer exclusive features and advanced technology that can't be found anywhere else.
Solid Reliability
Reliability For Your Peace of Mind
Honda's reputation for reliable engines is not only legendary but also proven.
True 5 Warranty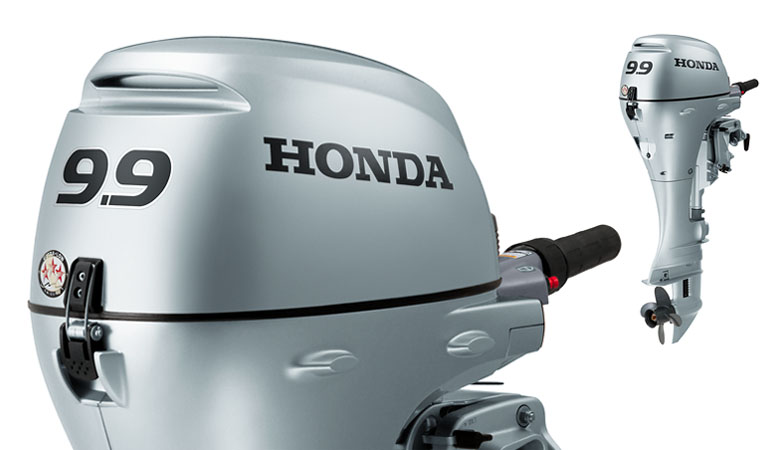 In the boating business, Honda's transferable, and non-declining warranty is the best. Unlike some 3rd party "extended service" contracts. It's a genuine warranty from Honda and on the last day, it's the same as it is on the first.
Four Stroke Advantage
Quitter, Cleaner, More Efficient
Four-stroke engines burn cleaner, run quieter, and offer fuel efficiency. Honda offers you more four-stroke experience than anyone else on the water.
Honda's Environmental Commitment
Committed to a Cleaner Environment
Designed to reduce the environmental impact of its products, Honda is recognized as a leader in innovative technologies. Honda engines are no exception when it comes to reduced emissions and fuel efficiency.
Honda 9.9 HP Outboard FAQs
Question: What is the Best Fuel for My Honda 9.9 HP Outboard?
Answer: Honda 9.9 is certified and designed to run on regular unleaded gasoline. This type of fuel is allowed by regulation to have some additives. The same regulation restricts the number of additives added to the fuel. For example, alcohol is added to the fuel and the regulations still allow it to be sold as gasoline. 
If you check your manual, the company allows a maximum of 10% ethanol in gasoline. There is also a list of other oxygenates. The engine's design is meant to offer efficient operation and good performance with gasoline containing 0% to 10% ethanol. 
There was a time E85 was in the news. It's the gasoline that contains 85% ethanol and 15% gasoline. Take note this is an alternative fuel and is not gasoline. That said, Honda engines aren't designed to run on alternative fuels including E85. Check out other gasoline-related questions on their fuel recommendations page.
Question: Is there a Way I Can Get a Manual for my Honda 9.9 HP?
Answer: Yes! Go to their manual's page here and you will find a list of owners' manuals for the 9.9 HP. 
Question: How can I Buy Repair and/or Parts for My 9.9 HP Outboard? 
Answer: Order by using any of our authorized dealers at our servicing Honda marine dealer page. To make sure you get the right parts, make sure you provide the dealer with the correct serial number and model number of your 9.9 HP Outboard.
If you are ordering engine parts, provide the number. You can find your serial and model number here. 
Question: I Didn't Receive All the Parts and Accessories When I Ordered My 9.9 HP Outboard. What Should I Do?
Answer: Start by contacting your seller if you discover you are missing some parts and accessories. Keep in mind reconditioned, pre-owned, or used products are sold as-is. Any missing or damaged parts are the responsibility of the retailer or the buyer. 
American Honda Motor Co. will not be held liable for such. You can call their customer relations office at 770-497-6400 if you have any further queries.
Bottom Line
The Honda 9.9 HP Outboard is a great choice for smaller sailing boats or fishing boats. The features of this outboard are among the best in the market. Additionally, the company has proven to be a great choice when it comes to outboard motors.
If you feel like you didn't like this product, check out the alternatives I have provided. For example, you can go with the Yamaha 9.9 if you are looking for remote tiller control options and various shaft lengths.
The Suzuki DF9.9B is a great option for those looking for faster easier starts, smooth running, and quick acceleration. Go for the Tohatsu if you need an environmentally friendly outboard. 
Looking for more interesting readings? Check out: