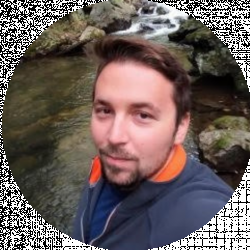 Latest posts by Coty Perry
(see all)
Are you looking for a trolling motor with a secure step system for your pontoon boat? If so, you should consider MotorGuide Xi3. For starters, it deploys and stows easily and safely thanks to its secure step system. The motor has a quality build with a GPS-powered wireless remote control. This means that you can effectively operate your motor from anywhere on the boat.
For freshwater, this is considered a great trolling motor. The battery backup provides an efficient operative arrangement. When it comes to innovative features, Xi3 is better and quieter than other brands.
It has a 48-inch-long composite shaft motor that delivers a thrust of 55 pounds. It weighs 41 lbs. with dimensions of 64.25 x 20 x 10.5 inches. Xi3 has a 12-volt motor with a high draw (52 amps) and a 3-blade Machete. It offers you the best acoustics for fishing considering it produces very little noise.
Do you have a pontoon boat in your boat collection? If yes, Motorguide Xi3 is the best trolling motor. Secondly, if you like fishing, it is also your ideal option. Check out its features below to learn more about it.

Bottom Line Up Front Summary
I would recommend the Motorguide Xi3 as a good choice. If you don't like it, the best option for someone who leans more to the technology side is the Minn Kota Riptide Ultrex. If you want something different from these two options, read on.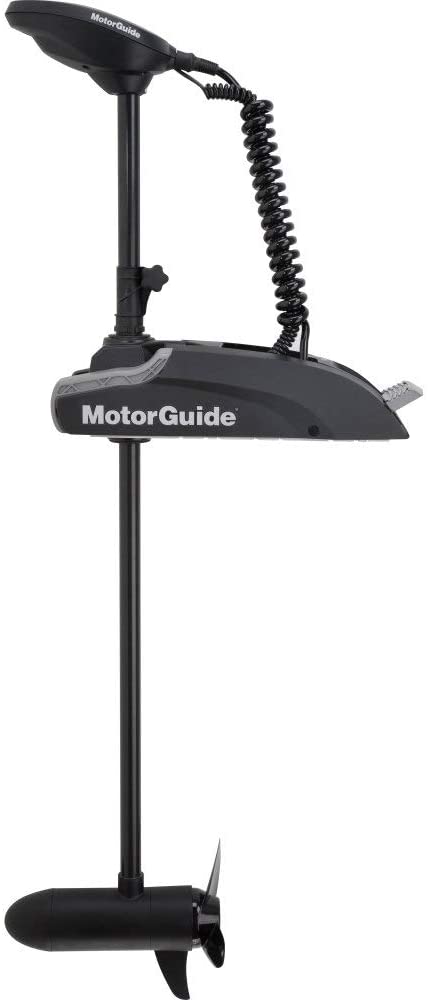 This motor has some features that may meet your preferences. Check them out to determine whether or not it's something you would like.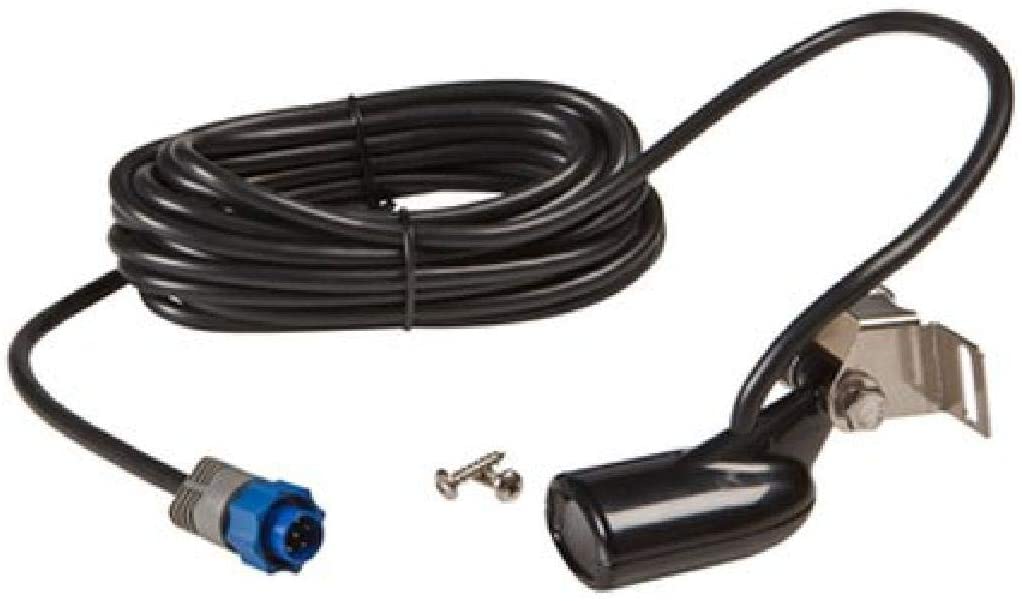 This built-in transducer delivers industry-leading clarity and detail. This means that you can pinpoint fish and other objects. It features an epoxy-potted nose cone combined with an integrated temperature sensor for maximum protection. The majority of boaters were amazed when they discovered that it's compatible with most leading sonar brands.
Xi3 Digital Power Management Technology has taken MotorGuide to another level. It provides precise and smooth variable speed control from 0% – 100%  throttle. Additionally, the extended battery life (5 times longer than its counterparts) is another advantage.
Xi3 comes with efficient, state-of-the-art components which run at lower temperatures. This means more thrust to the motor. When operating under severe weather conditions, there are smart safeguards to protect the motor.
Easy-to-Use Stow and Deploy
Stow and deploy functions are triggered by a large release lever from a standing position for easy and safe operations. Thanks to the visual and audible cues, they notify you when the motor is locked in the stowed position.
Easy-to-Read LED Dashboard
Anglers can quickly check the status of key functions in any light condition, thanks to the LED lights in the controller. Some of the functions include Power ON/System Ready and 3 levels of battery life.
There are plenty of reasons why you need to fish with the new Xi3 trolling motor. It comes with a convenient hand-held remote that makes your operations on the motor easy. You can also get a wireless foot pedal that comes as an accessory.
Xi3 features a large release lever that triggers both deploy and stow functions. It ensures your safety when operating the trolling motor.
This is the most accurate GPS you can get in the market. If you want to get serious about your fishing, go for the industry's most accurate GPS. It comes with a tighter hold on your anchor point allowing you to focus on what matters, fishing.
With the Xi3 series motor, you can connect Pinpoint GPS with compatible Lowrance displays for the ultimate in-boat control. This is made possible via a seamless technology interface that maximizes Pinpoint GPS functionality creating new fishing strategies.
Pros
GPS
Low noise
LED dashboard
Easy installation
Wireless on-screen control display
Long-lasting battery
Cons
Motorguide Xi3 Buying Guide
When shopping for the best Xi3 trolling motor, there are several things to consider. They include the following:
Type of Water
Are the operations on saltwater or freshwater? This is the first question that every boater should ask himself before choosing a trolling motor for their boat.
Freshwater trolling motors are ideal for ponds, rivers, and lakes. They are not designed for use in the ocean or sea. So, look for a saltwater trolling motor if you want to go out fishing on salty waters. The difference between the 2 is that saltwater motors are corrosion-resistant while freshwater motors are not.
They have an anode that covers the bottom of the motor to prevent corrosion. Note that if a freshwater trolling motor is used on salt water, it can get damaged and as a result invalidate the manufacturer's guarantee.
The good thing with saltwater trolling motors is they can be used on freshwater. Even though they are more expensive, they serve the same purpose and are made of high-quality materials.
Type of Boat
You need to think about your boat model when buying a trolling motor. It's good you also consider the associated weight and size. As a rule of thumb, for every 100 lbs. of weight, you need a minimum of 2 lbs. of thrust.
Therefore, if your boat is loaded with 2,000 lbs., then you require 40 lbs. of thrust. Use the heaviest weight when calculating your boat weight. This is when the boat is loaded with equipment, fuel, and the highest number of passengers on board.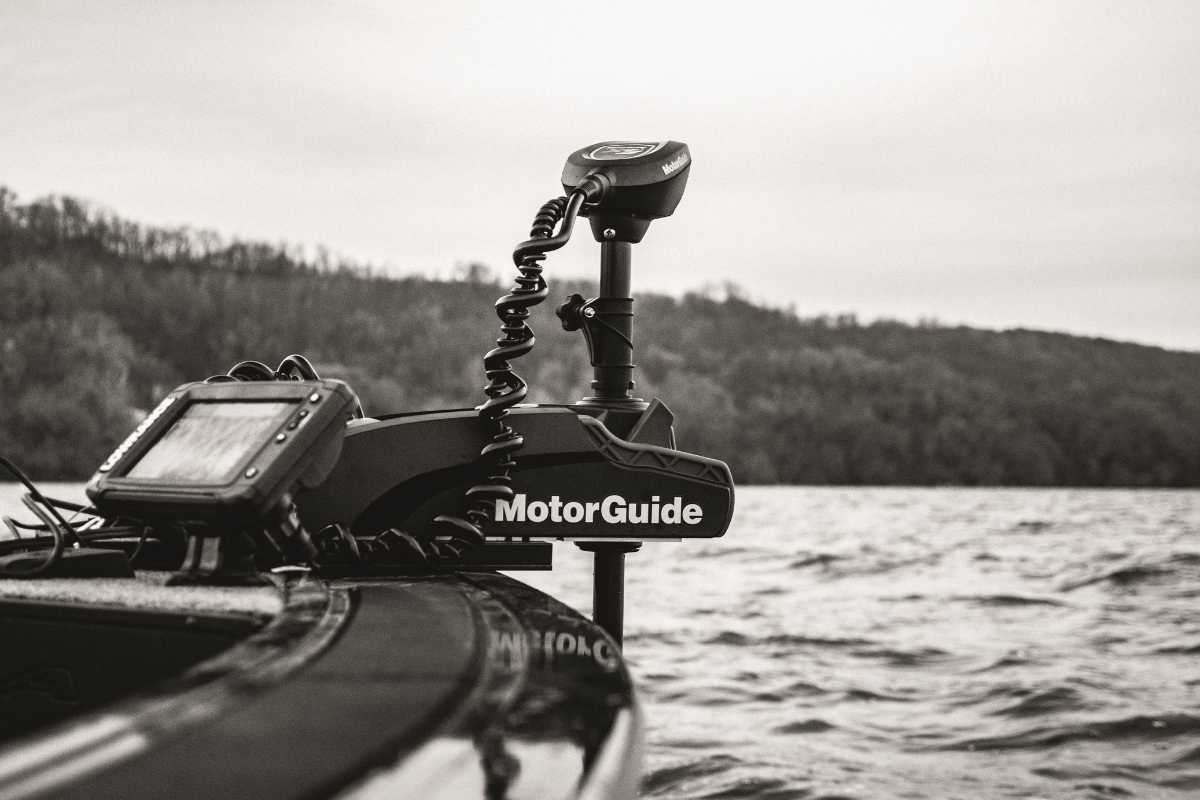 Thrust
We can say thrust is the amount of power needed to move a boat in the water. It's measured in pounds (lbs.). It indicates how powerful your trolling motor is. If you intend to carry more items or people on your boat, then it goes without question that you'll need more thrust.
A high thrust gives you better maneuverability on the water. Again, if you want satisfactory results, look for a trolling motor with more thrust.
Mounting System
Generally, you only have 2 kinds of trolling motors to choose from. It's either a bow-mount or a transom mount trolling motor. But which one is ideal for your boat? Let's find out!
These mounts are installed at the bow of the boat (in front). They are ideal for big boats, but why not small boats? It's because they require more space to install and operate. Most of them use a sliding hinge for quick raising and lowering down in the water.
To make the setup complete, you need a plate or a mounting bracket together with a flat bottom platform to fish from.
These motors are perfect for small boats such as kayaks, canoes, and dinghies. They are mounted on the back of the boat. Take note they are cheaper than the bow-mount. Apart from being light, they use less space.
One good thing you'll love about them is the precise positioning and trolling. In bad weather, you don't have to worry because it keeps your boat in position as you fish. The main difference between the two is that a bow-mount pulls a boat through the water while a transom-mount pushes a boat on the water.
Length of the Shaft
When choosing a trolling motor, shaft length is a very important factor to consider. Having the right shaft length offers you the best control of your boat. Note that your boat may not have sufficient submergence in rough weather if you choose a trolling motor with a shorter shaft.
On the other hand, if the shaft is too long, you'll experience difficulty in shallow waters. Therefore, for optimal performance, we recommend that you go for the right shaft length.
Battery
To generate electricity and power the motor, electric trolling motors need a battery. Bow-mount trolling motors feature 3 different power systems which come in 12V, 24V, and 36V. A 12V motor requires a 12V deep cycle battery to run the motor. A 24V motor needs two 12V batteries while a 36V motor will need three 12V batteries.
Even though the 12V trolling motor is the cheapest, it also has the least power. This means you won't be able to fish for long.
So, which is the best battery for your boat? You should choose a high thrust 12V battery if your boat is 16-feet or smaller. It will be sufficient for a vessel of this size. It will be best if you move to a 24V or 36V battery if you have a larger boat and you want to have relaxed boating.
Control
Trolling motors feature many control types. They include autopilot, co-pilot, remote control, foot control, and hand control. The most common are hand control and foot control. Both have advantages and disadvantages. Your vessel size plus personal preferences determine the type of control you need for your boat. Check out their differences below.
These motors have many benefits when you are fishing. Foot control enables you to free your hands to hold the fishing rod. This means you don't have to control the motor using one hand and use the other one to hold the fishing rod.
They are easy to use making them ideal for beginners. Additionally, they can be used anywhere on your watercraft.  All you need is enough cable on the deck depending on your boat size. The models face some setbacks.
For starters, they have more clutter on the deck. Additionally, it can be harder to operate a foot-controlled motor if you have many people on your boat. Lastly, the parts are prone to failure.
These models have a real-time response. This helps you control the boat efficiently. They come with less clutter on the deck providing you with more space. It's the best option if you intend to carry multiple passengers on your boat.
Hand-controlled trolling motors are a better option for an advanced fisherman. However, they face a drawback, which is you can only operate them at the bow.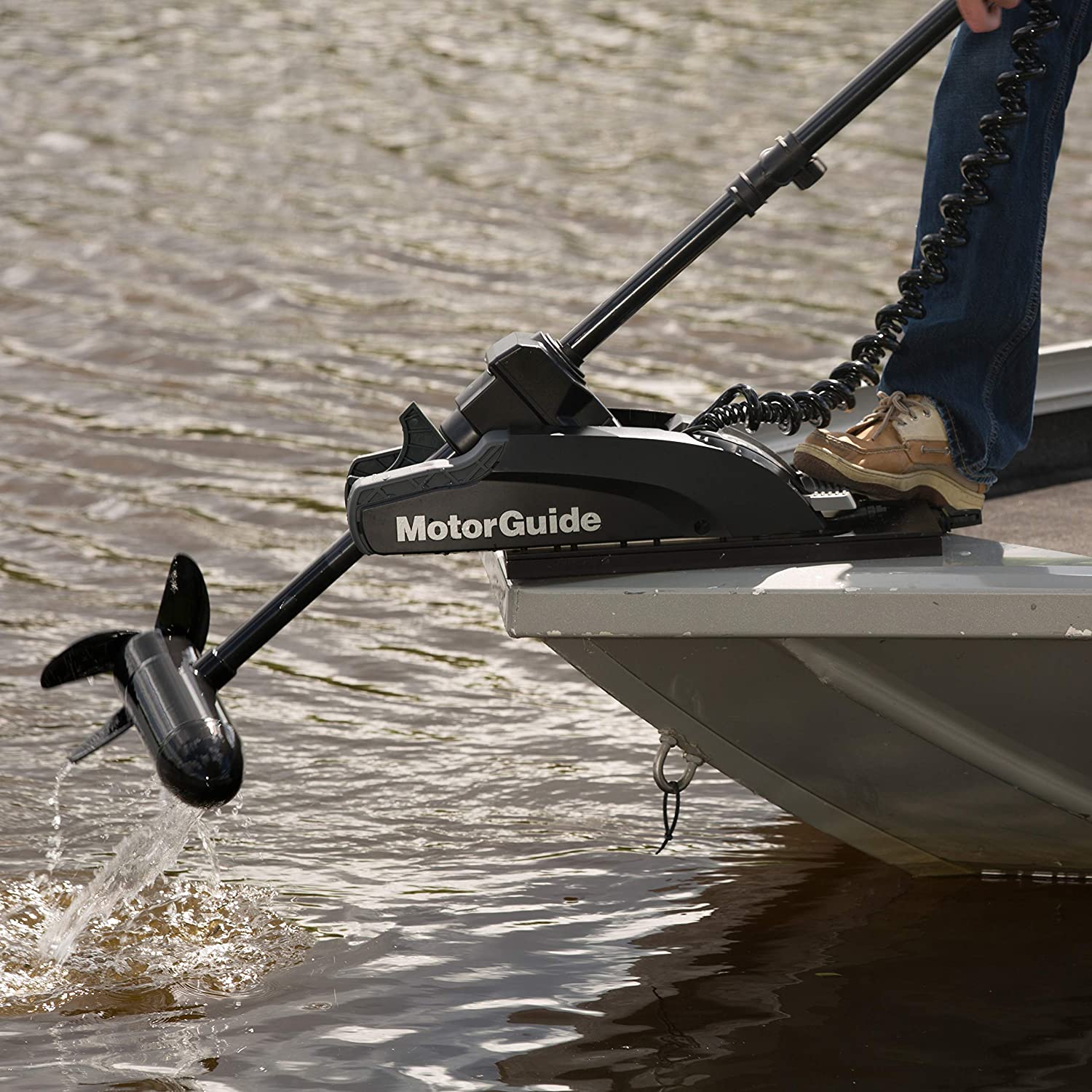 Features
Looking at the past models, today's build is enriched with lots of new features. You should not overlook them when buying a trolling motor. Why? It's because they'll improve your fishing experience. Some of the most important features you need to look for include:
It shows you how much power is left in the battery. Most high-end trolling motors come with this feature. Some have battery gauges placed on the head of the motor. They inform you when to connect to a charger.
These motors can control your boat pretty well. They allow your boat to follow depth counters on its own. That aside, they also give a complete hand-foot-free operation. The good news is that in windy conditions the feature can steer your boat in a straight line.
The majority of high-end trolling motors have a digital screen on top that can show various critical things such as depth and speed. Even though having this feature on your motor will enable you to put more fish in your boat, it will cost you more bucks.
Materials
When shopping for a trolling motor, it's advisable to consider the best materials for building it. The key material points to look at to ensure your trolling motor lasts long include:
Ensure the trolling motor shaft is built with stainless steel. It can withstand harsh conditions
A Weedless Prop is necessary for your trolling motor if you want it to serve you for years with minimum maintenance
Ensure the mount of your boat is strong and made from heavy-duty materials
Avoid plastic parts
Speed
It's a misconception to say that the higher the thrust, the more the speed. It's not always the case. You need to know the Revolutions per Minute (RMPs) in your trolling motor if you want to calculate speed.
Propellers also play a big role in your trolling motor speed. Pitch is a key measurement on propellers. It's measured by the distance that the propeller rotates after a complete revolution.
How Can You Make Your Trolling Motor Go Faster?
If you are a professional boater, you must have noticed most of the trolling motors feature a combination of paces. You can operate them in a switch and forward motion. However, if you want a standard trolling motor it has 8 paces. 3 inverts and the rest forward.
Experts recommend that to increase your trolling motor's speed, you need to increase the power. Power is measured in thrust. For high power, install a bigger motor with a high thrust combined with a larger propeller.
Additionally, a 3 or 4-bladed motor makes the propeller run fast. If you want it to run faster, you can tune the blades.
MotorGuide Xi3 Alternatives
Now that you have information on the Xi3 from MotorGuide and you have checked out the buying guide, it's time to look at alternatives. The products below are the best options if you decide not to opt for the MotorGuide Xi3.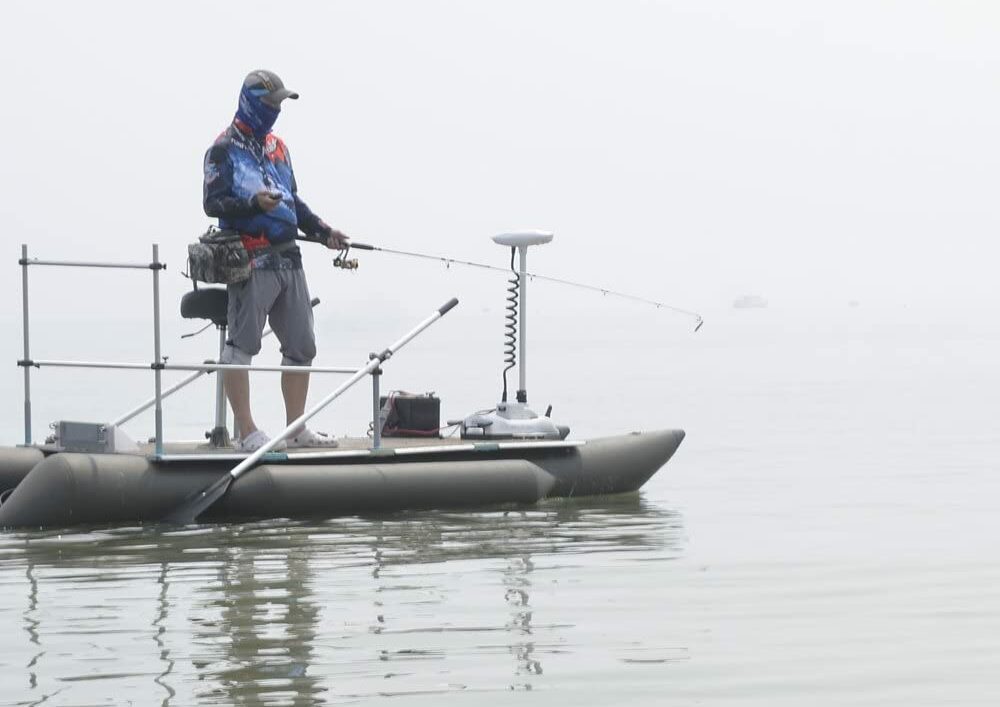 Haswing Cayman is great for bass fishing if you're looking for a 12V trolling motor. It comes with a powerful thrust of 55 lbs. and it weighs 34 lbs. The dimensions are 58. 31 x 16.89 x 12.2 inches.
To enable the boat to move at the desired speed, Cayman comes with variable speed controls. Additionally, keeping the trolling motor at low power increases the battery life. It's has been designed to make less noise, which is a plus for fishing bass.
This model comes with great features such as wireless remote control and a compact build. The wireless remote fits your hand comfortably. The quick-release bracket makes installation/removal of the motor an easy task.
The wired foot control makes operation easier and more precise. Cruise control is an important quality found only in a few models like the Xi3 and Haswing Cayman. It allows you to keep your boat at the speed you need. The motor has a corrosion-resistant stainless steel shaft. Therefore, it's ideal for both saltwater and freshwater.
After every usage, you can easily remove and store the motor thanks to the ergonomic lifting handle. Like the high-end versions, Cayman also has an LED battery indicator. It suffices to say this motor has smooth wireless control and acceleration. Some users have faced issues regarding Haswing's poor build.
Pros
LED battery indicator
Smooth functions
Produces less noise
Budget-friendly
Wireless-thrust motor
USB charging cable
Cons
Not as durable as its counterparts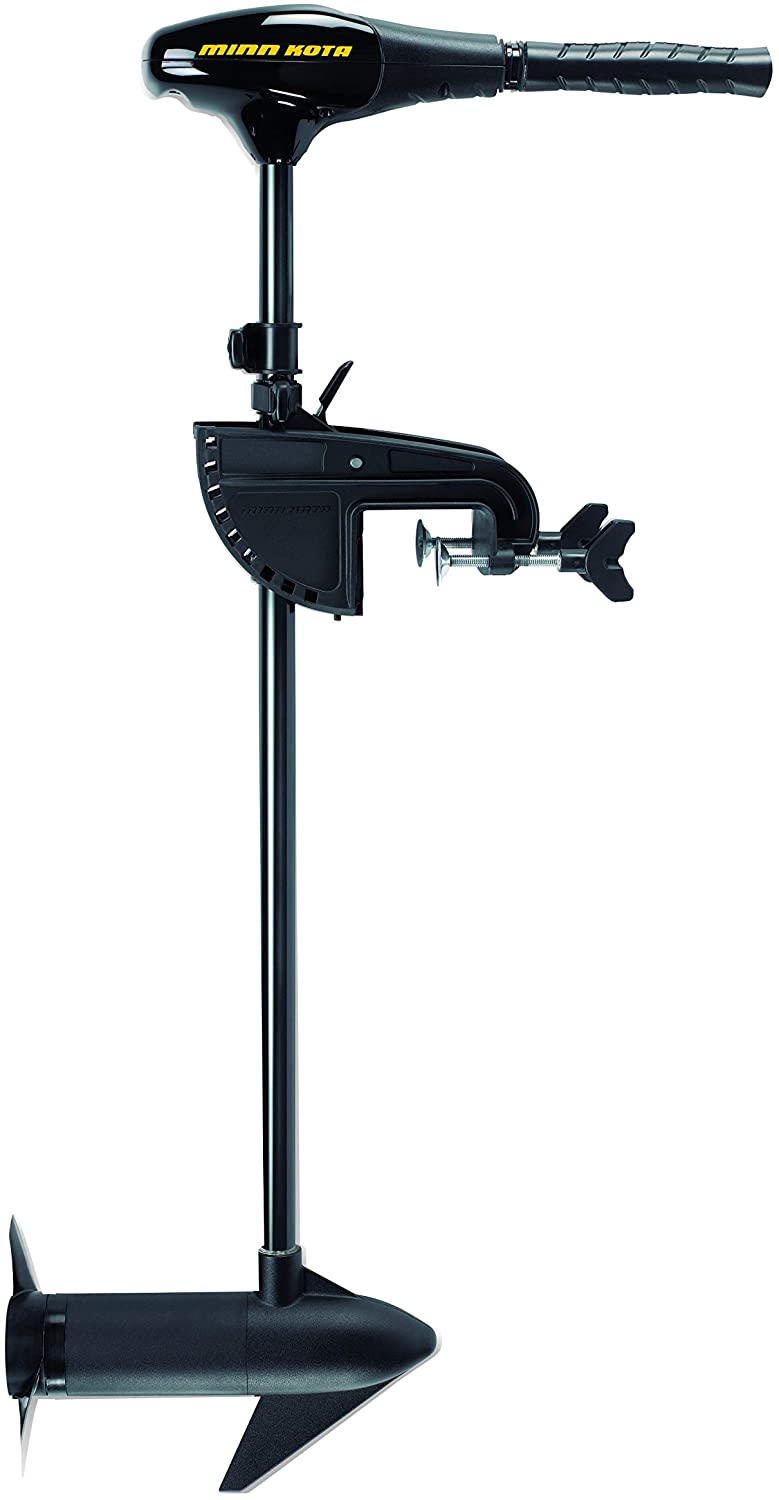 Do you want a pretty and economical trolling motor that comes with tiller handles for easy fishing? If yes, then Minn Kota Endura is trolling motor you need. Some of the essential features include 5 Fwd/3 Rev Speed Settings and lever lock brackets.
With a lever lock bracket, your trolling motor can rotate and lift the vantage indicator to around 180 degrees. Luckily, it has a quick-release lever lock. The materials used to manufacture the product protect the motor from UV damage.
Endura is the trolling motor to buy if you love fishing. This is because it features more steering responses with minimum effort. As a result, you can easily control the motor. Additionally, Endura allows you to ride your boat at a variable speed setting meaning you can conserve battery power.
This version weighs approximately 18 pounds with dimensions of 42.38 x 5.38 x 16.25 inches. The indestructible composite shaft is stronger than steel and can flex on impact. That's why you'll need this trolling motor if you fish in rough waters.
Pros
Reasonable price
Indestructible shaft
Easy to control
Conserves battery
Quick-responsive steer
Cons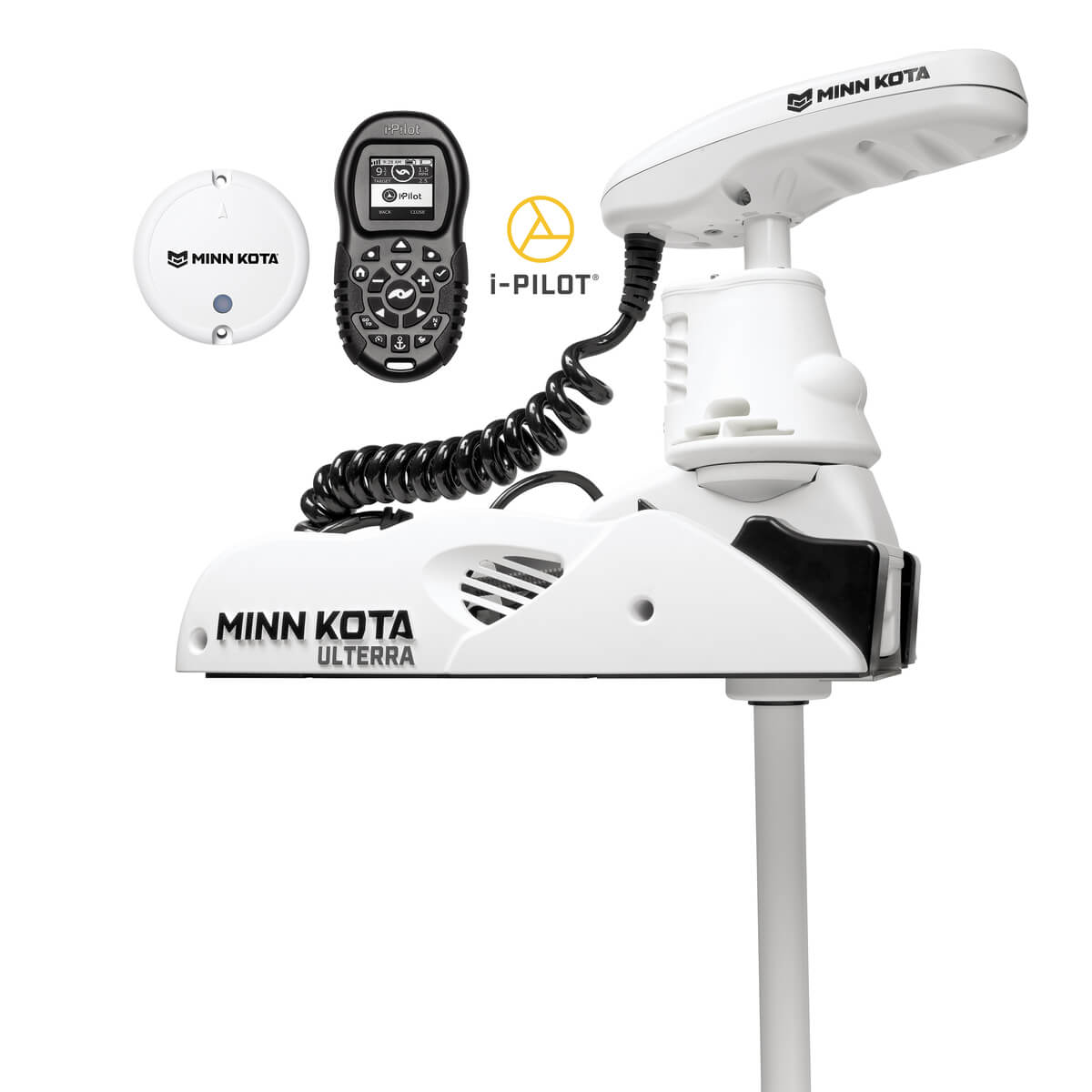 When it comes to the best saltwater bow-mount trolling motor, you should consider Minn Kota Riptide Ultrex. Besides being durable it also features a corrosion-resistant construction. Salty water is very corrosive. This means if you fish in such waters you need to get a trolling motor that is corrosion resistant.
It comes with an inbuilt GPS. This means you can map out the area you are in and track your exact location. This is made possible by the i-Pilot technology which enables you to map out a particular path and automatically follow it without having to do any longitude and latitude calculations.
You need to note that the foot pedal used to navigate the motor is sold separately. With just a push of a button, the motor can stow and deploy itself. Even though Ultrex may be a great choice, be prepared to spend more if you choose it.
Pros
With the push of a button, it can stow and deploy
Fully-encapsulated electronics
Corrosion-resistant
Inbuilt GPS with a Spot-Lock
I-Pilot technology
Cons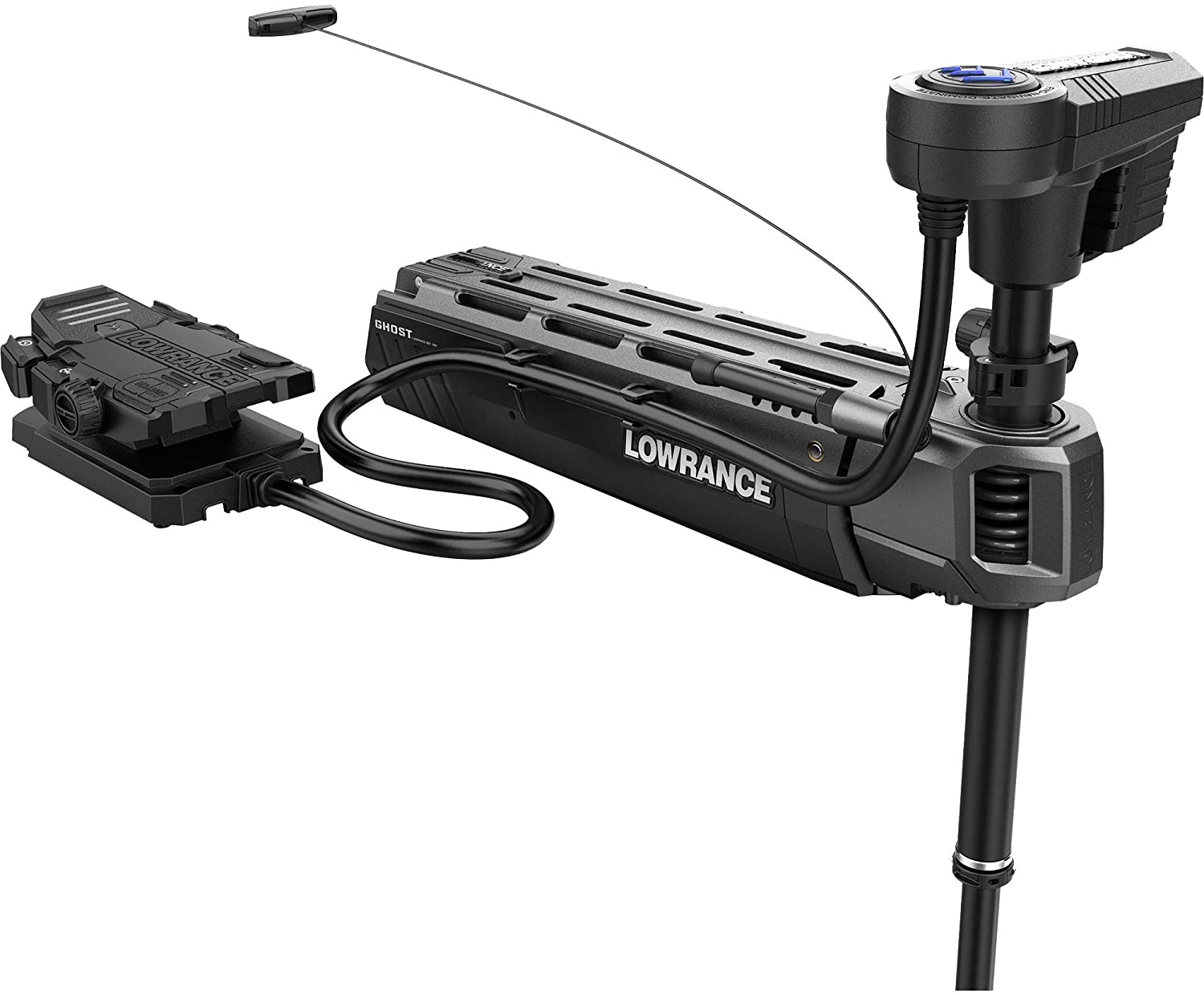 This bow-mount trolling motor is suitable for freshwater. The name Ghost symbolizes its ability to have ultra-quiet sound with a maximum thrust of 100 lbs. on a 24V setting. Compared to other brands, it's the lightest.
The model works efficiently to deliver a great run-time. The good thing with this trolling motor is that you can enjoy speed and acceleration without draining the battery life. It has dimensions of 35 x 22. 84 x 8.78 inches and has an approximate weight of 84 pounds.
That said, some of the great features include Lowrance CHIRP sonar and an HDI transducer. These allow you to have sufficient fishing time without straining the battery. If you are looking for the quietest trolling motor, then this is your solution.
Apart from featuring a DownScan imaging feature, Ghost which is a brushless trolling motor, also allows seamless navigation. It has an LED light indicator for batteries and a foot pedal. The 47" long shaft allows easy and smooth movement.
Avoid using this model in saltwater. It's only advisable for freshwater use. If you use it in salty water, you may end up invalidating the manufacturer's guarantee. Today, this is one of the most popular and premium options you can get in the market. It may be a bit expensive but the quality offered by Ghost is reputable.
Pros
Saves battery life
LED light indicator
Powerful thrust
Ultra-low sound
Easy integration
Cons
MotorGuide Xi3 FAQs
Question: Does MotorGuide Xi3 Feature A Spot-Lock?
Answer: Yes it does. The Spot-Lock performs well when used with a GPS.
Question: Does Xi3 MotorGuide Come With An In-built Transducer?
Answer: Yes. They have a built-in 83/200 kHz sonar transducer. Therefore, you can pinpoint fish with clarity and detail.
Question: Is it Possible to Add GPS to Your MotorGuide Xi3?
Answer: There is no reason to add GPS to your Xi3. This is because it comes with an inbuilt Pinpoint GPS. It's three times more precise than other trolling motors.
Question: What is the Weight of MotorGuide Xi3?
Answer: 43 lbs. with dimensions of 40 x 21 x 11 inches.
Bottom Line
Selecting the best trolling motor can be a daunting task considering there are numerous options to choose from. Whether you're operating on saltwater or freshwater, you'll need one. MotorGuide Xi3 is an awesome choice if you fish on both types of water.
If it doesn't meet your preferences, take a look at our buying guide. You'll get ideas on how to find a model that satisfies your needs. The brand doesn't matter. All you need is to ensure you get value for your money.
Looking for more interesting readings? Check out: