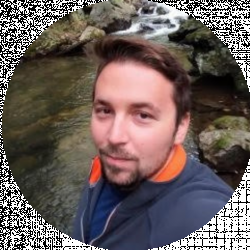 Latest posts by Coty Perry
(see all)
After Minn Kota introduced the Terrova version in 2010, many anglers were a bit skeptical about its new features. A decade down the line, Terrova is still in production and holds its own against its formidable competitors. Out of 10, I give this bow mount trolling motor a rating of 8 in terms of performance.
Check out the features of Minn Kota Terrova if you are a serious boater planning to spend less on a new trolling motor. I gathered information from the manufacturer, angler forums, and boating or fishing-focused stores.
From what I gathered, I was able to come up with this in-depth review of the Minn Kota Terrova. Read on to know everything about this trolling motor.
Bottom Line Up Front
If you want to buy a Minn Kota trolling motor that is powerful enough to move your boat, then choose Terrova 112. I recommend Terrova 55 for boaters with smaller boats such as dinghies. If Minn Kota Terrova models don't satisfy your needs, then choose Lowrance Ghost. It is the best for freshwater operations.
Alternatively, check out Motorguide Xi5 if the price is not a big issue. It is one of the stealthy, quiet, and ultra-responsive high-end trolling motors with a super rock-solid performance.
Minn Kota Terrova Review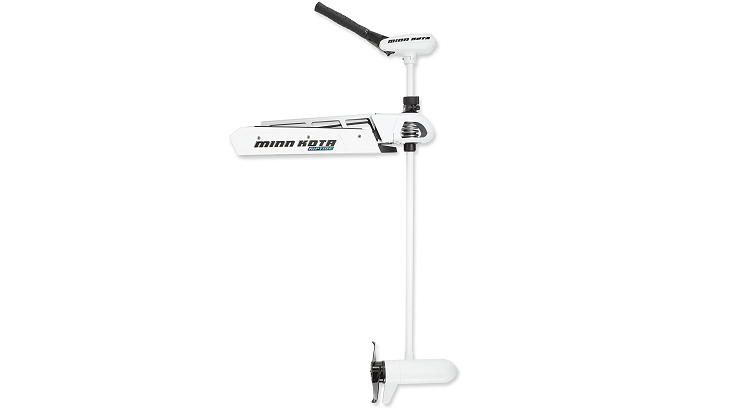 Terrova was at the top of its class when it debuted. It had breakout features that no other trolling motor had by that time. It was among the first models to feature Spot-lock and GPS anchor lock.
Most of the features that come with Minn Kota trolling motors were pioneered by Terrova. If you own a bass boat then this is the best model to mount on the bow of your boat. It comes with various features that make it one of the best trolling motors for middle-end users.
Minn Kota manufactures 4 different types of Terrova trolling motors. They include Terrova Riptide, Terrova 55, Terrova 80, and Terrova 112.
Riptide Terrova
Being a saltwater model, this trolling motor uses marine-grade materials. They are designed to protect the electronics from the damaging effects of saltwater. It is designed with premium-grade alloys that are coated with zinc. Additionally, they are also painted with corrosion-resistant polyester paint.
Apart from featuring a sacrificial anode fixed to the prop, the electronics in the motor's head are also sealed. The material used to make the anode prevents your motor from rapid rusting ensuring that your motor lasts longer.
Terrova 55
This is the smallest motor of the Terrova family. It's powered by 12 volts, meaning that it only requires a single marine battery. It is the most suitable model for small boats under 2,500 lbs. To save weight and space, it comes with only one battery with an advanced i-Pilot feature.
55 pounds of thrust might be plenty if you have a light Jon boat or Bass boat. However, you will have to consider a more powerful option if you plan to upgrade your boat into something bigger.
Terrova 80
This is the most popular version of Terrova with 80 pounds of thrust. It's ideal for boats of up to 4,000 lbs. of displacement. The model comes with an efficient 24-volt motor and 2 batteries that offer a longer run time. Of course, a 2 battery setup is easier to charge, lighter, and simpler to use compared to a single one.
Terrova 112
You should consider the Terrova 112 if your boat is large. It comes with three 12-volt batteries and a 36-volt motor. This motor is built for heavier boats (over 4,500 lbs.).
It's also ideal for boaters who fish in challenging weather and current conditions. 112 pounds of thrust make it easier to control your boat and also ensures that you have enough power in case you need it.
Minn Kota Terrova Features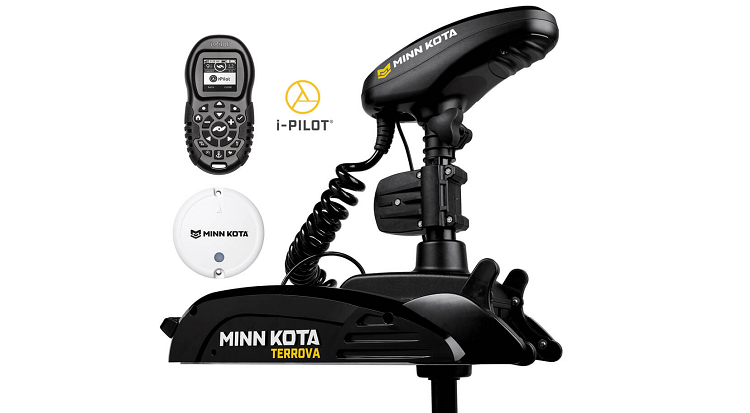 All models of Terrova come with a variable-speed motor controller or a Digital Maximizer. This helps deliver power smoothly both in forward and reverse. With this motor, you get more run time off your battery with minimal energy wastage. Other standard features include:
Autopilot
Thanks to the autopilot feature, Terrova can steer on its own in the set direction. It makes automatic corrections for wind, waves, and current. For a steady heading, this model uses a compass. Autopilot function can be used in various ways such as trolling along a shelf, ledge, or shoreline.
i-Pilot
Some of Minn Kota Terrcva models come with an i-Pilot feature that is controlled with a wireless remote. With a press of a button on the remote, you can steer, control speed, and also spot-lock onto fishing spots. The good thing about this feature is that it can be upgraded to i-Pilot Link. Some of the i-Pilot features include:
Spot-Lock
This is one of the most popular features of i-Pilot. With the click of a button, it enables you to GPS anchor your boat easily.
Spot-Lock Jog
To move your spot 5 feet in any direction, use the Spit-Lock Jog's heading sensor.
Mobile App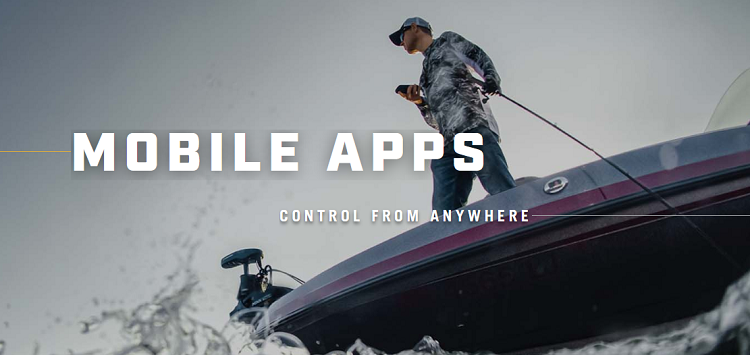 Minn Kota Terrova comes with Bluetooth connectivity. It means with your smartphone or tablet you can control or anchor your motor easily. If you want to update your trolling motor to the latest firmware, you can do so using the mobile app.
iTracks
With Minn Kota Terrova, you can create your best trolling paths in your i-Pilot system, thanks to the iTracks function. As a result, the trolling motor can retrace those paths and locate the most productive spot. Take note each track has a maximum length of 2 miles, and you can only store 16 of them in the i-Pilot system.
Go To
If you want to go back to any iTrack you had created in the system or Spot-Lock, you can do so with the help of the 'Go-To" feature. You only need to select the track that you want and by the press of a button, the motor will take you there.
i-Pilot Link
Trolling motors with i-Pilot Link have more standard features. One of the features that stand out is integration with a Hummingbird fish finder. Other features include:
Humminbird Virtual Remote
You can steer and control the speed of your trolling motor directly from your fish finder screen, thanks to the Humminbird Virtual Remote. Apart from allowing you to Spot-Lock it also automatically follows depth contours.
Circle Mode
Once you pick the spot and the distance from the radius of your circle, the Circle Mode function allows you to move in a circle.
Follow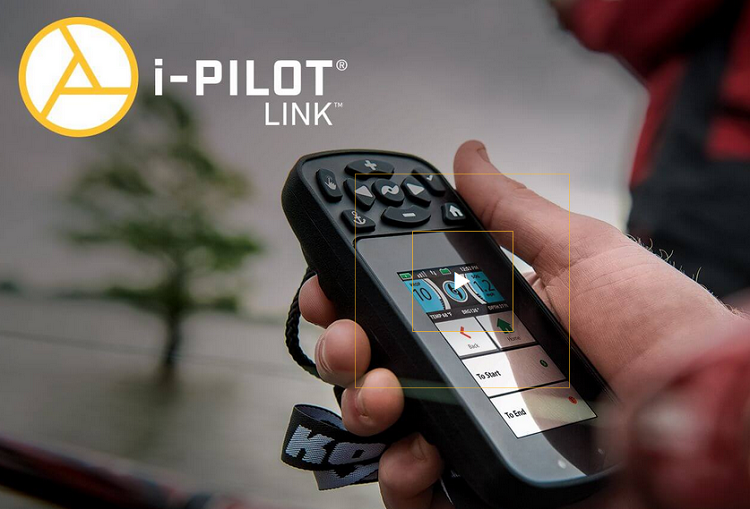 To automatically follow a depth contour or vegetation, i-Pilot Link features a LakeMaster or AutoChart Live map. Additionally, you can set an offset to tell your motor how far from the contour you want to be.
Backtrack
Through the Backtrack function, you can automatically retrace the current i-Track up to 2 miles.
Routes
The good thing with this feature is that to make a custom route, you can combine past Spot-locks with waypoints.
Foot Pedal
You can control your Minn Kota Terrova from anywhere on the boat thanks to the 18-feet long foot pedal cord with a wireless remote. However, you must note that a foot pedal is optional in Terrova trolling motors. So confirm whether it is there before buying.
Transducers and Sonars
Terrova comes with a Universal Sonar 2 which can be upgraded to MEGA Down and Side Imaging for additional features.
Composite Shaft
The product features a sturdy composite shaft that allows for some flexing. The materials used to design this motor are corrosion-resistant. The good thing about Minn Kota is that they offer a lifetime guarantee on their shafts.
Stow, Deploy, and Trim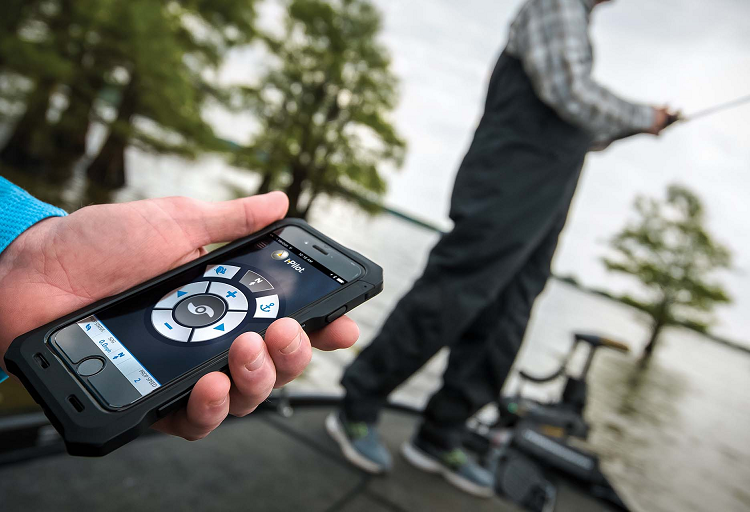 Thanks to the spring-loaded mechanism, Terrova requires minimal effort for stowing or deploying. When the motor is stowed, there is a safety switch that automatically disconnects the motor from the battery.
Even though you can lift the motor with one hand, you will need to undo the collar on the shaft, to adjust the depth of the motor (trim).
Pros
Heading sensor
i-Pilot/i-pilot Link
It comes with an Autopilot feature
Universal Sonar 2
Sturdy composite shaft
Safety switch for automatically disconnecting the motor
Cons
Not ideal for high-end boats
Minn Kota Terrova Alternatives
Having a reliable trolling motor makes your experience better when fishing. It enables you to concentrate and focus on the fish instead of focusing on the steering.
Minn Kota Terrova has for several years dominated the market for mid-range trolling motors. However, that doesn't mean that the model doesn't have worthy competitors. I consider the following alternatives to be the competitors in its class.
AQUOS Haswing Cayman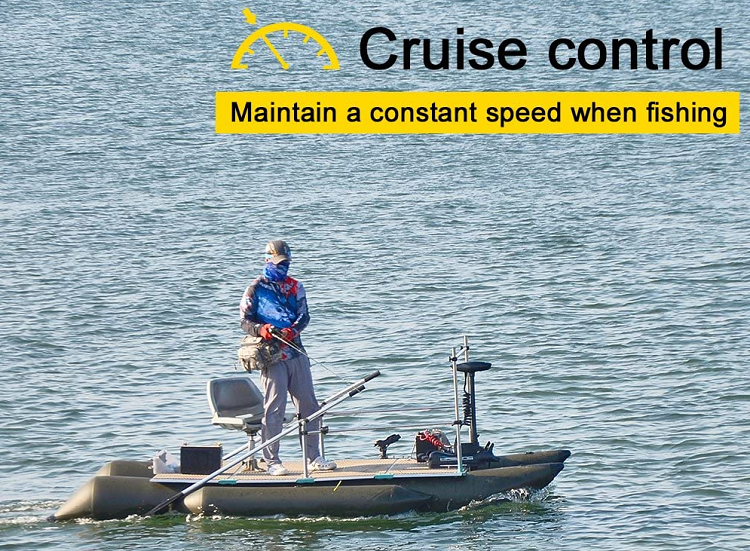 Do you want a 12V trolling motor for your pontoon boat? If yes, then choose AQUOS Haswing Cayman. The model features a powerful thrust of 55 lbs. It comes with dimensions of 58.31 x 16.89 x 12.2 inches and a weight of 34 lbs.
The good thing about this motor is that apart from making less noise it has variable speed controls. This means that you can move your boat at your desired speed. If you want to increase the battery life, ensure that you keep the trolling motor at low power.
Provided you are inside the boat, you can control your boat using a wireless remote. The model has a compact build with quick-release brackets that make installation/removal of the motor easy.
Pros
It features a USB charging cable
Wireless-thrust motor
Not pricey
Less noise
LED battery indicator
Cons
Motorguide X3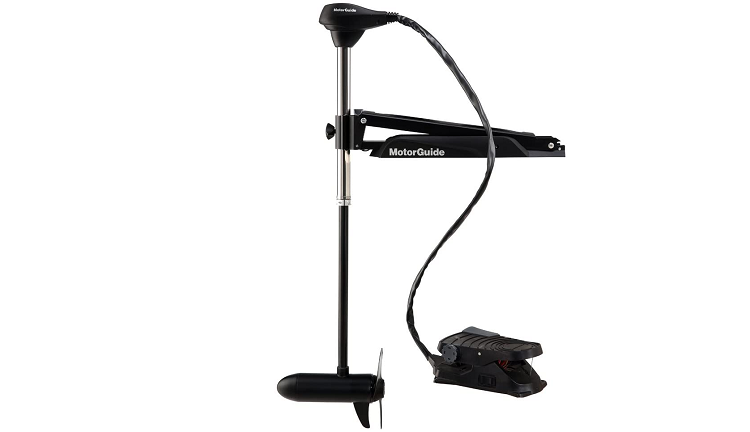 X3 comes with a rock-solid performance. It is your ideal trolling motor if your boat's total weight is about 2,000 pounds. The motor produces 45 pounds of thrust which is a lot for popular aluminum boats such as Crestliner Bass Hawks.
You won't experience any corrosion problems as it has a composite stainless shaft. Apart from the motor being responsive and easy to use, it is controlled via a foot pedal with a 4 feet long cable.
Note that X3 is driven by a 12V system. This means that you only need a single battery. This helps maximize the deck space and also keeps the cost down. Keep in mind this model doesn't feature fancy bells and whistles. It is a good place to start if you are looking for a reliable and budget-friendly trolling motor.
Pros
Easy to install
Awesome battery life
Easy to operate
Affordable
Durable and reliable
Cons
Not ideal for tech-savvy boaters
Lowrance Ghost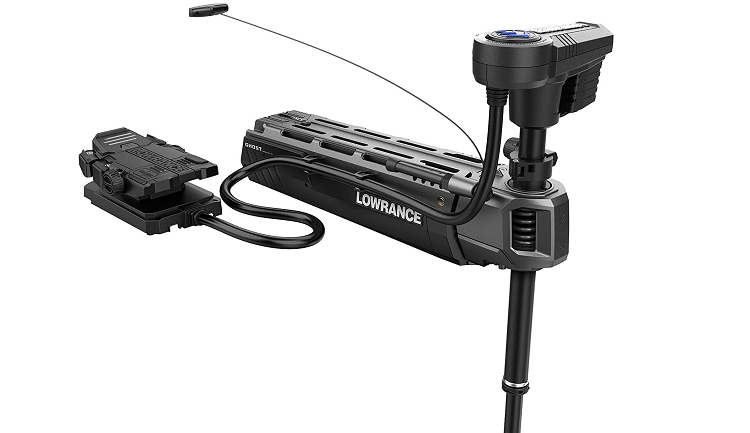 Are you looking for a light freshwater trolling motor for your boat? Lowrance Ghost is not only perfect for freshwater operations but it is also the lightest of all trolling motors. It features an ultra-quiet sound with a maximum thrust of 100 lbs. It may be the reason why they call the motor a Ghost.
Lowrance Ghost works efficiently to deliver a great run-time. With this motor, you enjoy exquisite speed and acceleration without draining the battery life. It comes with a weight of 83.79 pounds and dimensions of 35 x 22.84 x 8.78 inches.
What makes Ghost unique from other middle-end trolling motors is the HDI transducer and Lowrance CHIRP sonar. These features enable you to fish for long hours without straining your battery.
Lowrance Ghost is a brushless trolling motor. The product comes with a DownScan imaging feature with seamless navigation. It features a foot pedal together with an LED light indicator for batteries. Thanks to the 47" long shaft, you get to easily and smoothly move your boat.
This trolling motor should only be used in freshwater. If you happen to use it in saltwater, then your warranty may be nullified. You may also shorten its lifespan.
Pros
Great battery life
It comes with an LED light indicator
Easy integration
Less noise
Powerful thrust
Cons
It doesn't feature a remote control function
Motorguide Xi5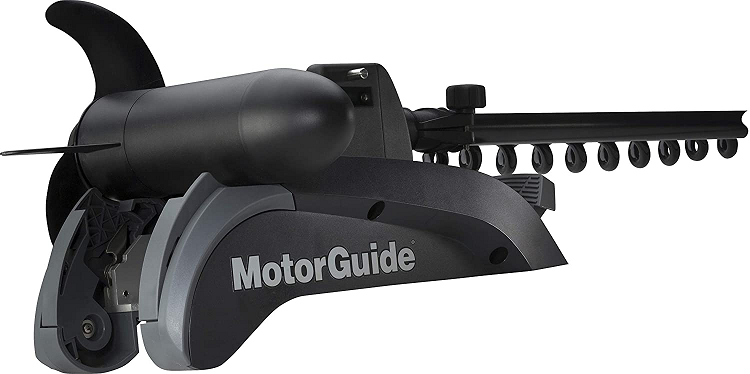 Are you looking for the latest trolling motor that is stealthy, quiet, and ultra-responsive? Xi5 Motorguide is on a league of its own. I can say that its design and build have exceeded the expectations of present-day picky anglers.
What distinguishes it from the other trolling motors is its wireless operation capability. Thanks to the Pinpoint GPS module, it provides you with precise and full steering control. This can be done from anywhere on the boat.
If you want to operate on saltwater, the Xi5 saltwater trolling motor comes with a wireless hand-held remote. Alternatively, for freshwater operations, it features a wireless foot pedal. The common thing about both versions is a sophisticated steering transmission. It features a ball bearing to reduce friction and wear.
To help keep dust and water out, Motorguide Xi5 is built with an extra-rigid shaft support tube with custom seals. To ensure that the electronics don't get into contact with water, they are encapsulated in a high-tech coating.
Thanks to the 2-blade propeller, the strong composite shaft can overcome any obstacles. With this trolling motor, you can record 8 routes and store each up to a length of 4 miles. I recommend Xi5 to boaters who trend on waters with heavy storms because they can make adjustments for current and wind.
Pros
Durable and affordable
It comes with a reliable LED indicator
Awesome battery life
Less noise
It can withstand tough currents
Cons
It lacks the Side Imaging feature
Minn Kota Terrova Buying Guide
There are factors you need to consider before shopping for a trolling motor for your boat. These will determine whether or not you get a trolling motor that suits your preferences. They include:
Silence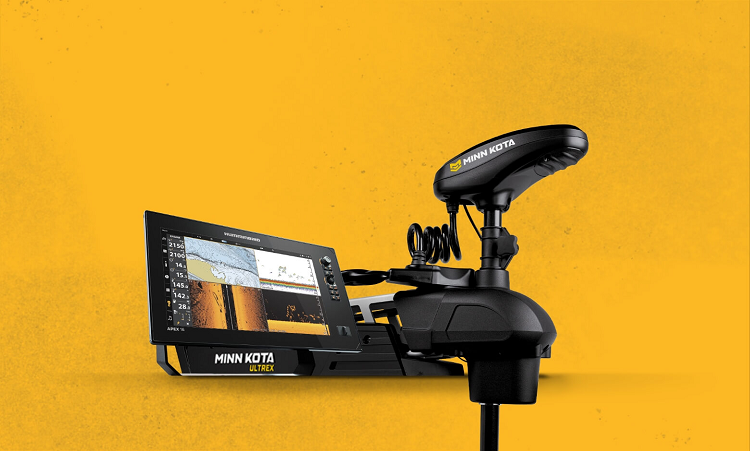 If you want your fishing mission to be full of fun and enjoyable then look for a quiet trolling motor. You will spook fish making them nearly impossible to catch if you use a loud trolling motor.
Do you want the quietest trolling motor for efficient fishing? If yes, get brushless trolling motors. They are the best for stealth fishing.
Ease of Use
Of course, a trolling motor should be simple to operate whether you are using a foot pedal or wireless remote control. If it's complicated to use and difficult to lift out of the water, it means you'll get tired faster. As a result, it will be difficult to move spots if you need to change to a better fishing spot.
Battery Life
This is one of the most important factors to consider when buying a trolling motor. Having a trolling motor with an awesome battery will prevent you from getting stuck in the water and allow you to fish for long hours.
Saltwater or Freshwater Operation
It is important to confirm the type of water you'll be fishing on before you purchase a trolling motor. Saltwater is much more corrosive compared to freshwater.
If you intend to use your trolling motor on saltwater, its materials should be strong and corrosion-resistant. If you use a freshwater trolling motor on saltwater, you'll be risking damaging the product and voiding your warranty.
Motor Voltage
Compared to 24V and 36V trolling motors, 12V models are cheaper. However, you need to note that they offer less thrust. If you have a large boat, then opt for higher voltage systems. They are more efficient and powerful.
This is because the current flowing through the cables at the same power output is low. So there is a very little amount of energy wasted in form of heat.
The number of batteries also matter. You only require one 12V battery if you are using a 12V trolling motor. 2 or 3 batteries in series are important if you are using 24V and 36V systems respectively. In short, the more the number of batteries of the same size, the more the capacity.
Shaft Length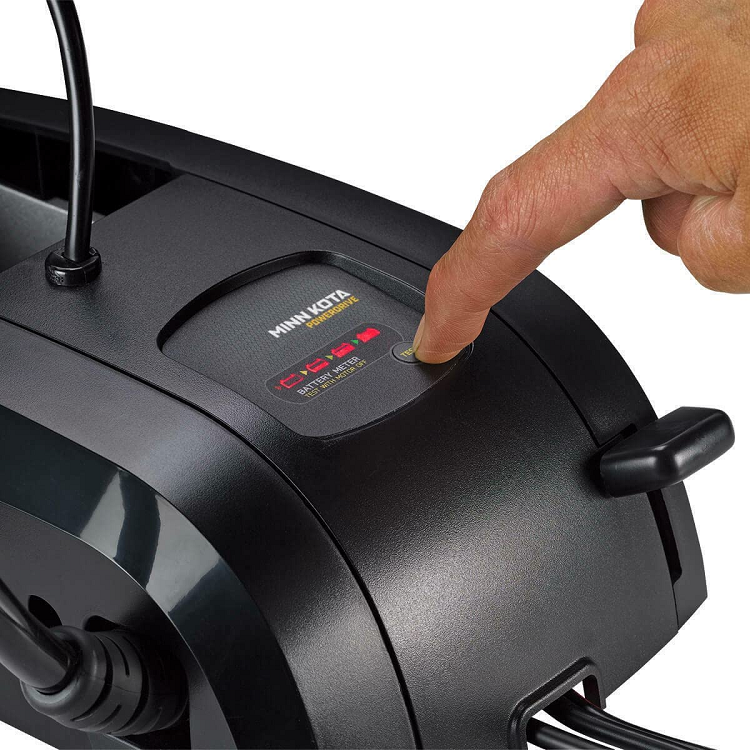 If you don't want to make a mistake, then ensure that you look for the right shaft length. It must be long enough for the propeller to stay 16" below the waterline regardless of the type of water and weather condition.
If your shaft is short it will not stay submerged in the water. As a result, it may end up sucking in air causing loss of power and noise. You may end up shortening your motor's lifespan.
Variable Speed Controller
A variable-speed motor features smooth power delivery both in forward and reverse. These models draw less power, especially at lower speeds. Since no energy is wasted, you get more run time off your battery.
Which Are the Different Types of Trolling Motors?
In the market, there are only 3 types of trolling motors available. They include:
Bow Mount
Transom Mount
Engine Mount
Which Are the Different Types of Steering a Trolling Motor?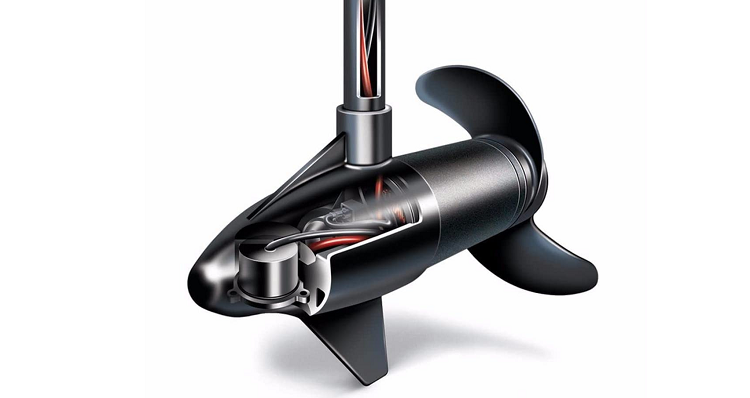 You can steer your trolling motor through 3 ways – cable, hand, or electric steer.
Cable Steer
These models feature a multi-function foot pedal that is linked directly with a motor using a cable. The good thing about them is that they are more responsive and less sophisticated. They are ideal for bass boats.
Hand Steer
Like the traditional trolling motors, these models feature a tiller handle for direct control.
Electric Steer
These trolling motors have more control options compared to the rest. Some of the options include wireless remote control and GPS positioning.
Minn Kota Terrova FAQs
Question: Do Minn Kota Terrova Motors Have Self Deploy Function?
Answer: No they don't. Minn Kota Terrova doesn't deploy on its own. Despite featuring a spring-loaded lift assist, you still have to deploy it manually. Check out Minn Kota Ulterra if you want a trolling motor that can self-deploy.
Question: Does Minn Kota Terrova Trolling Motor Come With a Spot-Lock?
Answer: Yes it does. It doesn't matter if your specific Minn Kota Terrova features i-Pilot or i-Pilot Link. The good thing is that all Terrova models come with a Spot-Lock function.
Question: Do Minn Kota Terrova Motors Feature a Foot Pedal?
Answer: When it comes to Minn Kota Terrova, the foot pedal is optional. When buying your Terrova trolling motor ensure that it has one if you want the feature. Otherwise, you will have to buy it separately.
Question: How Do I Mount Minn Kota Terrova Trolling Motor on My Boat?
Answer: You can mount the trolling motor on the bow of your boat using bolts and tools that come with it.
Bottom Line
Even though the Minn Kota Terrova trolling motor is not the best in the market, it's the best in its class. You can operate it with minimal effort, especially when you want to deploy or stow. To add more pleasure to your experience, Terrova's control features are reliable and responsible.
I recommend you buy Terrova 112 if you want a Minn Kota trolling motor with enough thrust to power your large boat. If your boat is smaller then choose Terrova 55. If none of the Minn Kota Models fit your preferences then check out the Motorguide X3 trolling motor.
It is one of the best trolling motors with a super rock-solid performance that can withstand tough winds and currents. If you want the lightest freshwater trolling motor with an ultra-quiet sound, then choose Lowrance Ghost. The model works efficiently and has a great run time.
Looking for more interesting readings? Check out: